Ever Wonder How YouTubers Make Millions of Dollars?
We break it all down in our new podcast. After you click the button below hit the
"Listen On Apple Podcasts" link and subscribe to discover the truth.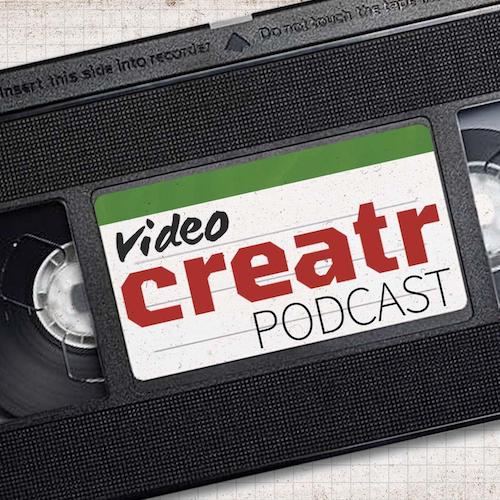 It's no secret that video marketing is one of the most powerful (and effective) digital marketing strategies for businesses. Video content is incredibly engaging, and it generates a much higher ROI than other types of content.
 Unfortunately, many novices fail to create a successful YouTube strategy. Why? Because they lack experience in video editing and in making their content visible on YouTube. And these things take time. Time which most of you don't have. 
We at VidChops are masters of the realm of video. You focus on content, our editors will put together a professional looking video and our YouTube experts make sure your videos get a fighting chance to be seen.
Let me share with you some of the knowledge we have learned so far, over the years of providing our service to clients.
Whether you're just starting on YouTube or you want to increase your views and subscribers, these 18 tips will help you create an excellent (and effective) YouTube strategy.
18 Tips to Get More Views on YouTube Without Spending a Bank
This is the single most important thing about getting more views on YouTube. If you post high-quality content which is engaging and interesting, people are much more likely to watch it — and share it with others too! Use youtube video editor to create the most engaging and entertaining content with ease.
2. Master your thumbnail image
Your thumbnail is the "cover photo" for your video — and it's the first thing people see when they search for videos in their preferred category or niche. 90% of the best-performing videos on YouTube have custom thumbnails. So if you want to generate more views, include a custom thumbnail image with every video!
3. Optimize your video title
Your video title is like clickbait — but it needs to be authentic. The goal of your title is to let viewers know what they're going to get out of watching your video. Do not forget to add keywords in your title.
4. Use Keywords In Your Video Title and Description
The YouTube algorithm determines how relevant your video is for certain keywords. This will help determine if your video will appear as a suggested video or search results.
5. Optimize your video descriptions
Next, you'll have to write a description for each of your videos. This is where you can include links to relevant content or any other information you think might be helpful for viewers. You should also use this space as an opportunity to describe exactly what happens in the video.
The best way to get more views on YouTube is by using the right tags. If you want to make money from your channel, you need to use the right keywords and phrases in your title, description, and tags. If you don't know what these are, it's easy to find out – just type into Google any keywords or phrases that could relate to your video and see what comes up.
Another great way to get more views on YouTube is by asking for feedback from people who have already watched it. You can do this by posting a link in the comments section of the video or in your description box – or even better yet, ask people directly via email.
One of the easiest ways to get more views on YouTube is by creating playlists of videos related to each other. Playlists are like albums for music or seasons of TV shows. Viewers can watch one video after another without starting the next video themselves manually.
9. Promote Your Videos on Social Media
Social media marketing is arguably the easiest way to get more views on YouTube for free, but it takes time and a little know-how to do it right. One of the best ways to do so is by sharing teasers from upcoming videos or clips from ones already live on your Facebook and IG page.
10. Make Sure Your Videos Are Embedding Enabled
It's easy for other people to embed your videos on their sites and blogs. This means your videos will be seen by a much wider audience than the viewers who come directly to YouTube. It also makes it easier for other people to share links to your videos on social media platforms like Twitter and Facebook.
11. Add a Watermark to Your Video
People love sharing content on Facebook and other social media networks, which increases the chance that others will see your video. However, YouTube isn't always credited when someone shares a video, so adding a watermark to your video is an excellent way of promoting your brand while increasing exposure.
12. Create a teaser for your YouTube channel to promote your best content
When people search for videos, they can view a short clip of each video before clicking through it. By creating a teaser, you can use this time to explain what they can expect from watching your video. The more specific you can be, the better chance you can convert new viewers into subscribers.
13. Optimize your YouTube channel
If you want to get more views on YouTube, one of the best things that you can do is optimise your channel. Do this by creating a strong brand identity for your channel, including a logo and branding colors, and you should make sure that your channel name and description are clear about what kind of content you'll be posting.
14. Collab with other YouTubers
Don't be afraid of collaborating with other YouTubers. This is one of the best ways to increase the visibility of your channel. If you find someone creating videos on similar topics as yours, send a message asking if they want to make a collab video together.
15. Know what is trending and create content around those trends
You need to find out what's trending and then create content around those trends. Many great tools can help you discover the trending topics on YouTube.
Look at your analytics dashboard to see which of your videos have garnered the most views in the past year, month or week, and consider creating similar content during that period.
17. Add captions in your videos
Search engines will read the transcripts, making it easier for potential viewers to find your video. If you don't add captions, you could be missing out on some extra views. You can use a YouTube video editor to add captions to your video. Or you can add auto-captions too.
18. Build a community around your content
Interacting with your viewers will help establish yourself as an authority on your chosen topic. And it will also encourage others to leave comments on your videos and share them with their friends and family members.
Remember: There are no shortcuts when it comes to building an audience. The only way to get more views and subscribers on YouTube is by creating trusted, relevant, high-quality content. If you do that, you'll eventually reap the benefits.