Ever Wonder How YouTubers Make Millions of Dollars?
We break it all down in our new podcast. After you click the button below hit the
"Listen On Apple Podcasts" link and subscribe to discover the truth.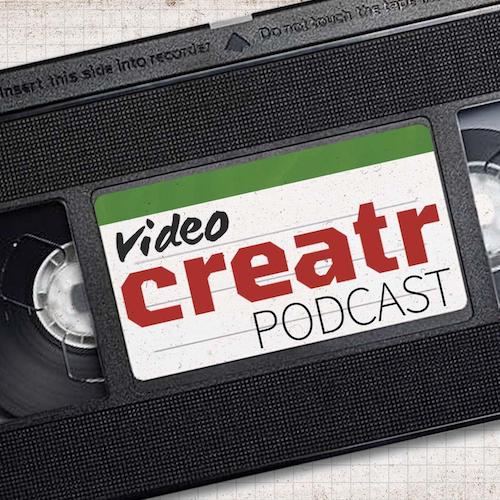 Constantly coming up with ideas for your Youtube channel can be a challenge. Sometimes you may easily come by topics. Other times you may have no idea where to even start, but it doesn't have to be that way. There are plenty of ways to regularly come up with video ideas that are interesting, engaging and will appeal to your viewers. Here are seven ways to come up with Youtube video ideas.
1. Youtube and Google Search AutoComplete
Get a peek into what people want to see by using the autocomplete feature on Youtube and Google. When you start to type search terms into Youtube and Google, the programs will try to supply ideas or autocomplete your search. This autocomplete info is based on what people are searching. Type in some search words relevant to your channel or your industry and see what autocomplete delivers. For example type "video editing" and you will see a list of potential ideas in the search box like Video editing software, video editing service, video editing tutorials, etc. You can then leverage this info to create videos your audience will want to see.
2. TubeBuddy Keyword Planner
TubeBuddy is a management tool designed to help content creators. One of the useful features within TubeBuddy is called Keyword Planner. You can put this feature to work for your channel by searching words or phrases relevant to the theme of your channel. Keyword Planner will then deliver topic ideas based on what users are searching. As an added bonus, TubeBuddy will also predict how your video will rank. This info can help during the planning stages in order to help you make the most of your efforts and create content that will appeal to our viewers.
You can also use the free tool Ubersuggest to generate video ideas. Ubersuggest pulls info from Google Suggest in order to provide ideas related to your search terms. These ideas can be the basis for videos that deliver info people want to find. The fact that people are searching for these terms is an indication of a need to supply answers. Your video can provide those answers.
3. Ask People for Ideas
Get ideas for new videos from the people already watching your existing videos. The most effective way to do this is to add a pinned comment to your video simply asking viewers for their ideas and what types of topics they want to see you cover. The replies you receive will provide insight into exactly what your viewers want, all you need to do is deliver.
4. Ideas From User Comments
Search the user comments on your page to get ideas for future videos. Look for questions people have asked or video suggestions users have already made. Simplify this process by searching your comments for specific phrases. This feature can be accessed through the admin settings. Search phrases like, 'how do,' 'how are,' 'why are' or other words that will be used in questions. Once you know the questions being asked, you can get to work making a video that provides the answers.
5. Google Trends
Search Google Trends to get ideas based on what is popular and trending right now. Creating video content based on a trend will fill a need for your audience. Another advantage of this method is that if the topic is already trending, it is possible your video will benefit from the trend and gain significant traction.
6. Meet People With Similar Interests
People with similar interests can be a wealth of ideas. Meet people in your niche. These people can be industry experts, media or even people with similar channels of their own. Interview these individuals and turn these interviews into videos you can publish. These interviews can very likely generate ideas for future videos, so make sure to write down any other ideas that come out of these interviews.
7. Reddit
Reddit calls itself the face of the Internet, and for good reason. Within Reddit, there are communities with millions of subscribers. People ask questions and share content in a wide array of topics. Check out the questions and content available on the Reddit community and look for ideas that can be turned into videos. Search for your niche and see what people are asking and figure out how to help with videos. Every answer to a question is possibly a video idea. Just refine the question and answer to provide quality content for your viewers.
Start Creating Content
There are plenty of ways to come up with topics when you find you are out of video ideas for your Youtube channel. From passively and actively seeking feedback and ideas from your audience, community, and members of your industry you can find concepts to create quality video content that your viewers want to see. This content will be interesting and engaging and keep your viewers coming back for more.
[do_widget id=recent-posts-2]