Ever Wonder How YouTubers Make Millions of Dollars?
We break it all down in our new podcast. After you click the button below hit the
"Listen On Apple Podcasts" link and subscribe to discover the truth.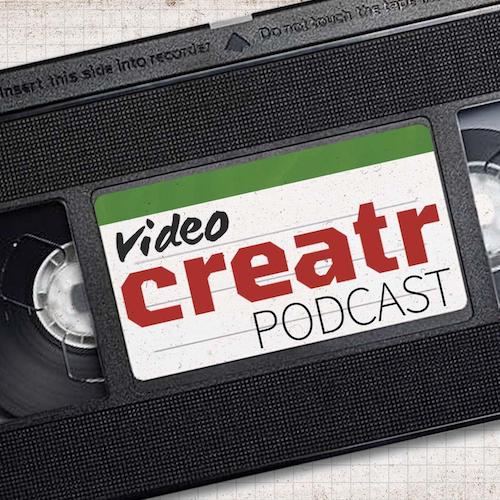 According to research Today, more than six million students around the world pursue higher education fully online, representing a $30B market. While online students are still only about 15% of all higher education enrolments in the U.S and 10% in China, it's an area that is likely to continue to grow and make up a larger piece of the post-secondary pie, given growing interest from students, more offerings from colleges, and increasing acceptance from employers.
The definition of 'online courses' however may we much larger. There are over 100 million MOOC learners now and likely many hundreds of millions of learners who have taken a short online course at work or on Lynda.com, Udemy, ByJu's, etc. And the definition of 'takes' depends on whether you are referring to 'starts', 'completes' or 'got what I wanted'.
Online courses are the top source of earning in 2019 leaving behind blogging and Youtube. So here is a step by step process of the easiest way to create an online course from deciding which topic to use all the way to the finished product when you are ready to upload it onto the internet.
1. Choose the Topic
Although choosing what your course's topic seems like a pretty obvious task, it is one of the most important things you need to do. You must be methodical about your topic because it will determine if you make $0 or $60,000. If you are determined to make an online course on a specific topic that has already been done, see if you can tweak your content to generate more online traffic.
2. Determine if You Will Have an Audience
The worst thing to happen after you have spent hours creating a course and finally get it launched is to have it flop in failure. To prevent this, determine if your course will generate enough of an audience to be successful. One way to do this is by creating a survey then post it on social media. You can also email it to your friends and family and ask them to send it out to people they know. A huge benefit to doing this survey is that it will generate a list of potential customers who will pay for your course when you launch it.
3. Plan your First Course
Once you have a good idea of your course topic and understand your audience, it is time to get to work on creating your course content or layout. It is important to always keep your audience in mind as that will affect how you present the information. When creating your course, it is key that you stay on topic. You need to present your course in the most concise manner possible. Cut the fluff. If you do this, then your course is more likely to be successful.
4. Pick a Medium
After you plan the course content you need to decide how you are going to present it to your audience. There are so many different ways you can use to reach your audience. You can post your course through a website, blog, vlog, Podcast, Twitter or YouTube. It is all up to you and what is most convenient for your audience.
5. Research Blogging Websites
You do not have to use one way to share your online course. You can use a combination of communication methods. Once you have decided upon a way to teach your topic, you need to become very familiar with that type of communication avenue. For example, if you choose to create a blog, understand all there is about creating a blog by certain websites. Research which blogging websites offer the best choices and rates. Some great websites for creating blogs are WordPress, Wix, or Squarespace to name a few.
6. Learn the Art of Video Editing
It is just as important to know how to edit your videos as it is to have educational and engaging websites. Vidchops is one of the best video editing websites out there. In addition to video editing services, they also offer subtitling services which are great for anyone who wants to create an online course.
7. Create High Quality Content
Along with mapping out the layout for your course, you need to make sure each lesson or unit you teach accomplishes certain goals. This will help you stay on topic and share a large amount of information in a little amount of time. With each unit, you teach you to need to answer each of the following questions: Is the content educational? Is the content presented in such a way that it is interesting or entertaining? Does the unit encourage the student to apply what they learned?
8. Ensure You Have Entertaining Content
As expected, the most important aspect of an online course is its content. You can have the most professional and promising website on the internet and still have little success with mediocre content. You can create entertaining or engaging content by starting with a hook or tell a story to get your audience interest peaked.
9. Encourage Action
Even though doing homework on a Friday night throughout elementary school and even in college was not what you wanted to do, there was a reason for it. When you encourage your students to participate in exercises or online group discussions, it helps them understand and apply the material.
10. Inspire
At the end of the day, you will probably choose your topic because you find it inspiring. Help instill into your students that same passion and excitement. Courses that inspire their audience are the ones that have a lasting impact and that students will remember for years to come.
[do_widget id=recent-posts-2]