Add An Expert Video Editor To Your Team
In Just A Few Clicks And You'll Never Have To Edit Again
The Best Video Editing Service For YouTubers!
1:10 – The one question all Video Creators should ask themselves.
2:42 – How this simple process works. No tech skills are required.
3:37 – The secret to scaling your business through online video.
I've published hundreds of videos to my YouTube Channel and I'm proud to say that Vidchops was a big part in editing many of those videos. In fact, some of my best performing videos were edited by Vidchops.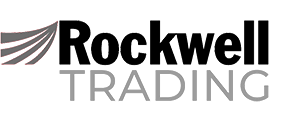 Upload your raw video footage, complete a form, and we'll deliver the finished product in 2 biz days or less.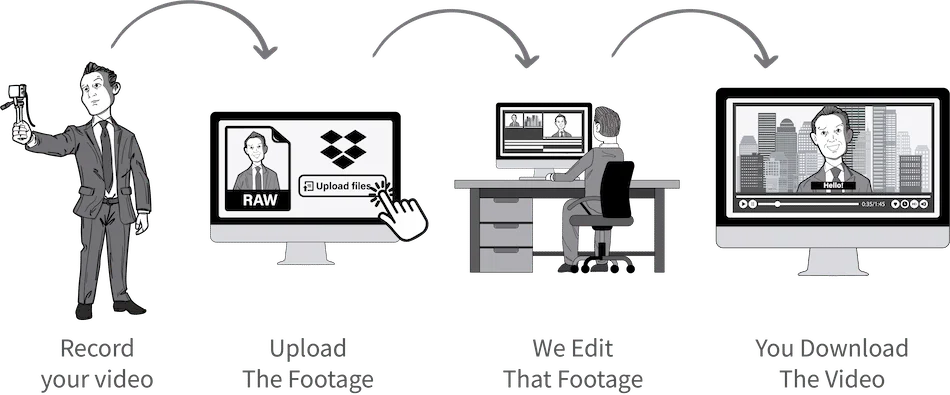 VIDEO EDITING IS TIME CONSUMING AND
HIRING AN EDITOR IS EXPENSIVE
Or At Least It Used To Be…
A video editor is by far the most important asset you can add to your team if you're a YouTuber, digital marketer, or small business that creates and publishes online videos.
Maybe you have considered hiring an in house editor (expensive), tried to manage a freelancer (not reliable), or maybe you even edit your videos yourself (I tried that too before burning out). In the end, none of these options ever work out.
The whole reason you're making videos is to make more money, find more freedom in your life, and to have fun creating incredible videos…not to slave over your keyboard all day and eventually burn out.
Double down on making more videos and better videos with our flat rate video editing service that will add more value to your business than any other tool you've ever seen before. I know it's a bold statement, but that's because it's true.

When you sign up today you will be able to: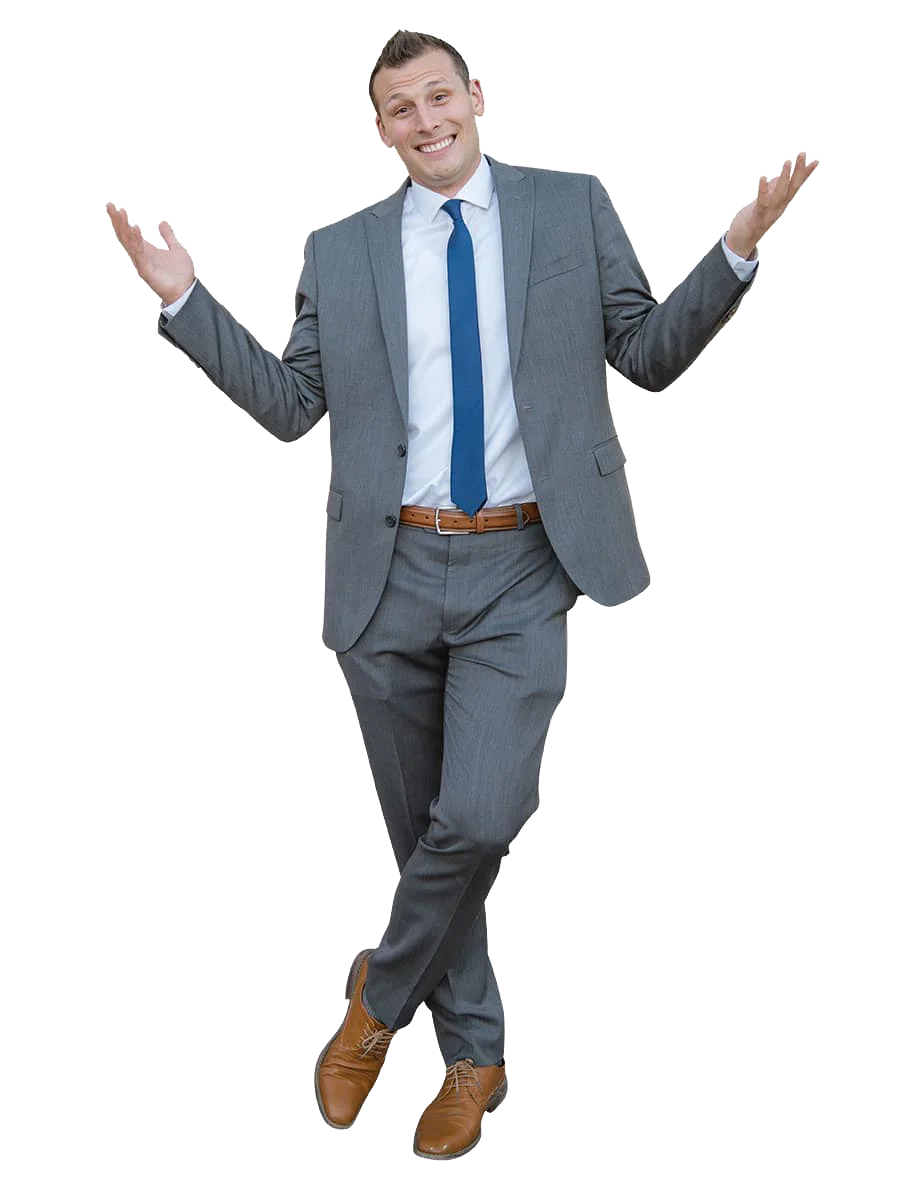 We Give You Everything You Need To
Succeed On YouTube, Here's How
What Is The Video Creatr Club?
This is a community for people who want to be professional YouTubers. We are here to support you and train you on how to grow on YouTube We currently sell access to this for $995/year, but VidChops clients get in for free.
Here's what you'll find inside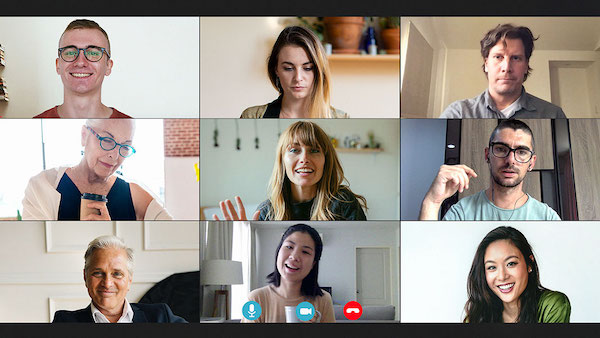 Join a live weekly coaching call where we'll help you come up with video topics, titles, and script your videos using all the best practices.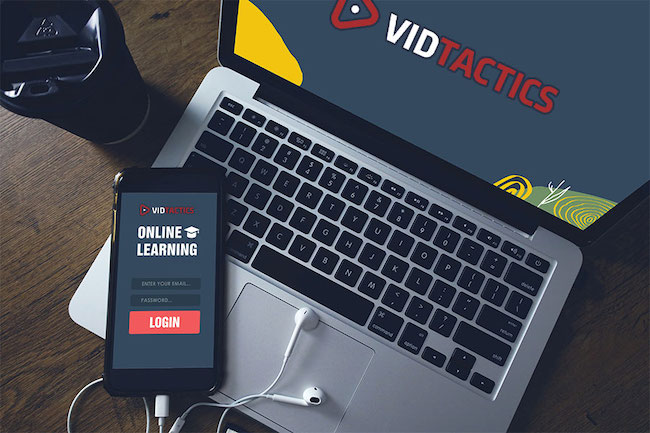 Gain access to our library of courses designed to help you succeed on YouTube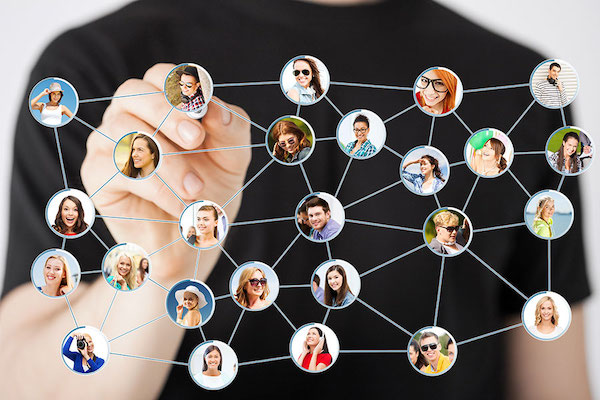 Get answers to your questions inside our community by Augie and other professional creators.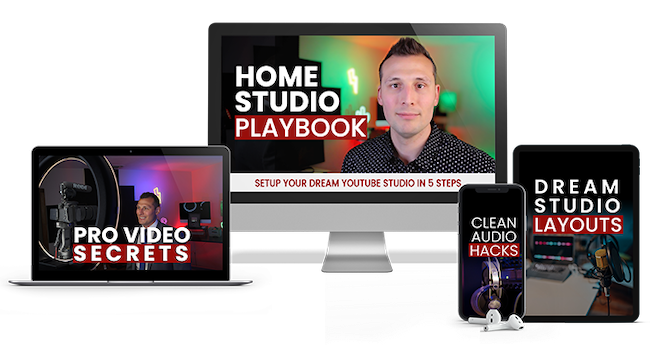 Gain access to our premium script templates, video planners, and more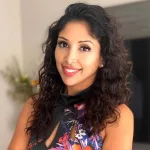 Dr. Vanita Rattan swears by VidChops!

The world's only doctor and cosmetic formulator for Skin of Color, Dr Vanita Rattan swears by VidChops for a complete video editing experience. Despite being a busy mom and running multiple clinics, she has gained more than 20 million views and a thousand subscribers per day on the Dr. Vanita Rattan channel on YouTube. 
SOME OF OUR BEST FEATURES
Professional Editors On Demand
In order for VidChops to be the best video editing service in the industry, Vidchops recruits top talent to handle your edits. Sign up and get your videos edited by expert editors who always strive to make you look amazing.
Stock Video & Audio Included
Every subscription plan includes stock video and royalty free audio that we will use to totally exceed your expectations in your edits. Simply ask your editor to include whatever and they will do that.
Speedy & Reliable Support
We are here to help you so that you are able to focus more on video creation and running other parts of your business. We won't stop working until you're overly satisfied and that's built into our culture.
Turnaround Time Is Just 2 Days
Vidchops doesn't take weeks to edit like the other guys. Instead, we offer a 2 day turnaround time. When you get your video back you can always ask for revisions as well. Revisions only take 1 day! For complex videos it can take a few additional hours.
Expert Video Consulting Included
We're so much more than just editors. When you signup you can schedule a 1 on 1 call with one of our team members so we can get to know your style and help you create better content on your end.
We Deliver Better Quality Videos
Not only will we take the burden of editing off your shoulders but the quality of your videos are going to skyrocket and really help you claim your spot as the authority in your space.
MY LIFE'S MISSION IS TO HELP YOUTUBERS AVOID BURNOUT AND GROW THEIR BUSINESSES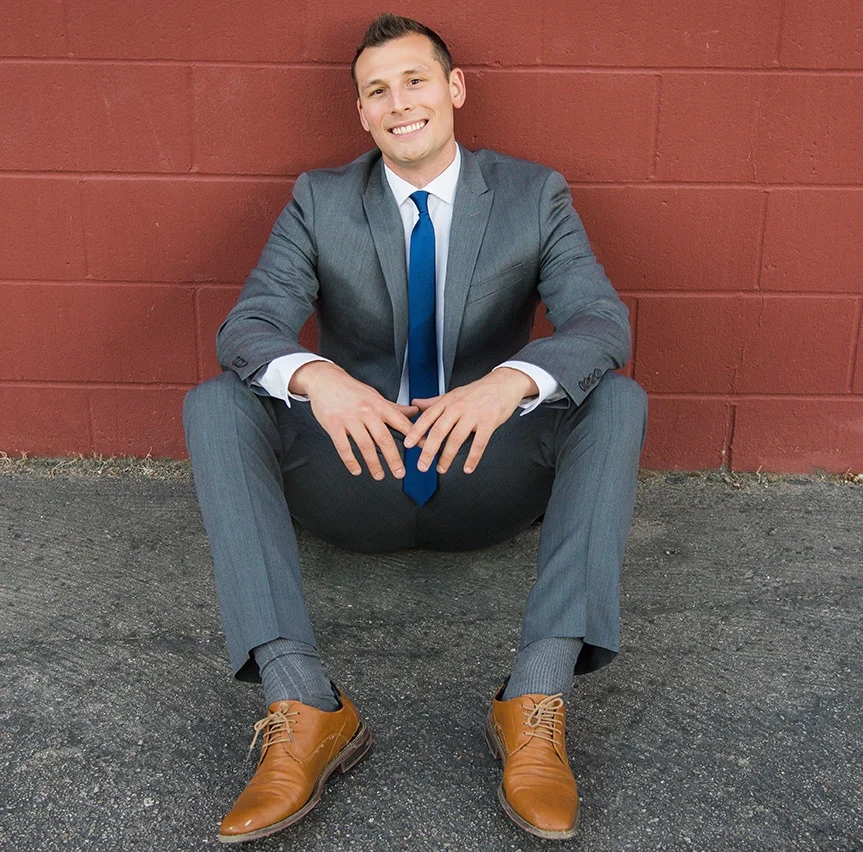 Hi! My name is Augie and I started Vidchops in 2017. After releasing over 300 videos and gaining over 20 million views I literally quit YouTube. It's called "YouTube Burnout" and it's pretty common so be careful.

I did make well over $100,000 though with my channel and so I know what it's like to be on top of the world and living the dream. It wasn't always easy, but once I started outsourcing my video editing I really started to earn more money and my channel blew up!
I landed brand deals with Nike, Wilson Basketball, and launched a complete "backend" business that allowed me to earn a full-time income by simply creating online videos with my wife as my "camera woman."
It's now my mission to help other video creators scale their business to over 7 figures by releasing videos online.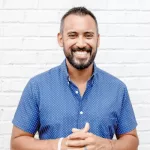 Financial planner, Jeff Rose says that he can now use his time more effectively without having to worry about editing videos since he handed over his video project to VidChops. Jeff is also blown away by the editing quality of his videos which kept getting better.
You are our dream client…

We'd love to edit your videos, and if you want captions, thumbnails, or even a complete done for your channel management service we can do that too at an additional cost. Don't worry, when you signup you'll learn all about these other tools.

This goes deeper than just editing. We want to help you grow and be part of your team. Let's grow together!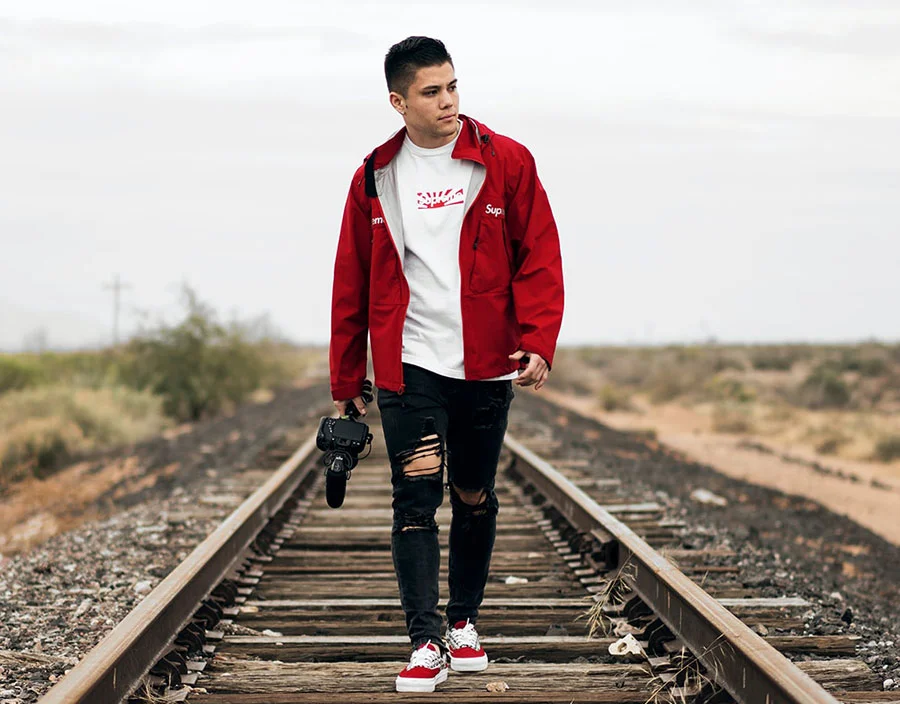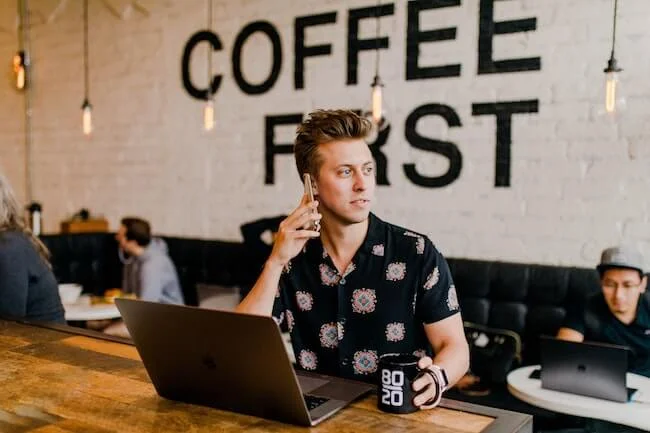 DIGITAL MARKETERS READ THIS
Video got big when people started to use it to grow followings organically. Then marketers like you found out that video ads were by far the most effective type of online ad and video became a must in every online business. In this day and age, you can literally scale a business with nothing but online videos.
Businesses need help with marketing and it is people like you that can bridge the gap and make this effective and affordable to small businesses.

VidChops can power your agency while allowing you to consult at a high level.
SMALL BUSINESSES READ THIS
Do it yourself!

If you have an iPhone you have a camera.
At a minimum, good online video positions you as the authority in your space and gives you a clear competitive advantage over your competition. I tip my hat to you for understanding the value of social media marketing in this digital age. VidChops makes it easy for people just like you.

Get the footage on any camera and send it to us, and we'll take care of the rest. You too can finally get more business through amazing videos that tell your story and drive sales.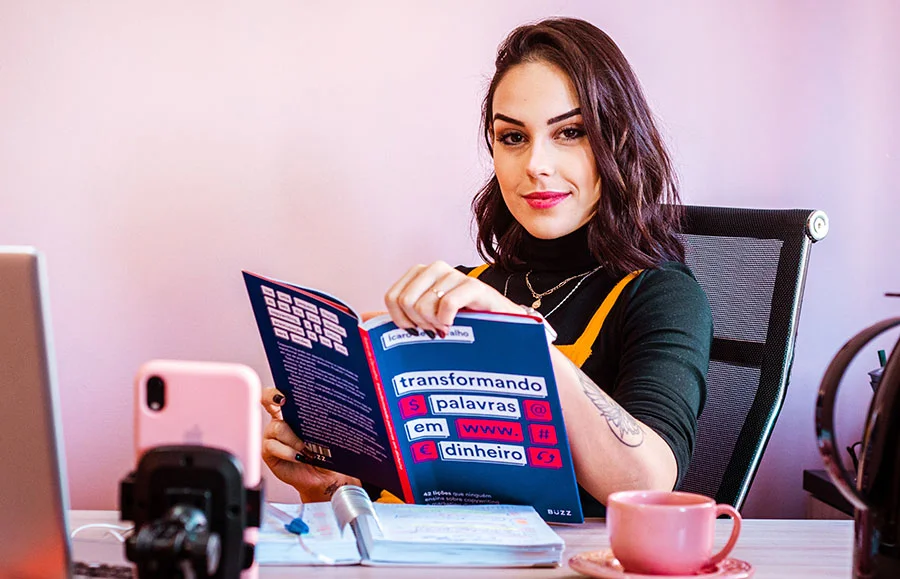 No hidden costs. No contract. No stress.
*Based on project complexity
Our Service Doesn't Stop There!
We Will Repurpose Your Video Into Short Form Content To Post On Other Social Media Platforms As Well
Now you can easily grow an audience on every platform. This requires NO extra work on your part. Just check a box when submitting your video request and we'll take care of the rest. Other companies charge up to $999 a month just for the repurposing service and we include it in all of our plans 100% free.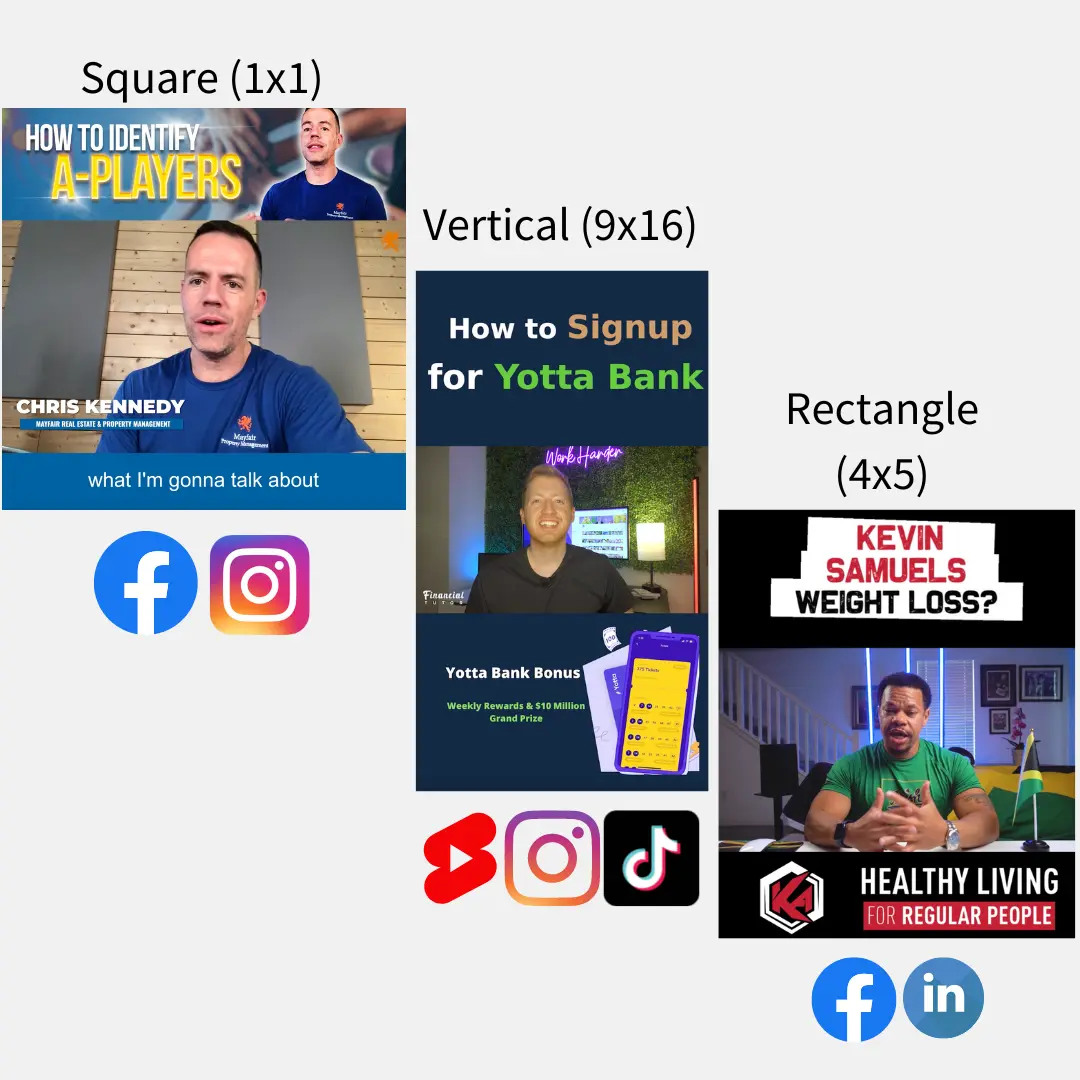 The Cheat Code To Growing Your YouTube Channel
Easily Create 12 Or More Professional Videos A Month
By Following Our System.👇

OUR SIMPLE 1, 2, 3 PROCESS
Nothing lets you set it and forget it like VidChops
WE'VE HELPED 100'S OF CREATORS GROW
I've published hundreds of videos to my YouTube Channel and I'm proud to say that Vidchops was a big part in editing many of those videos. In fact, some of my best performing videos were edited by Vidchops. They took my own style and made it better and today, I've learned a lot about video editing based on what Vidchops has done for my videos from editing, style and more. If you need help with your editing, I can't recommend Vidchops any more than you should get hooked up.
One of the biggest ways Vidchops helps me out is they give me a ton of time to do stuff like this…. handling my business and focusing on my videos. We don't have the time to do all the editing, and these guys do a killer job. So that's why I use them and think you should too. The communication going back and forth is super easy, I mean, if I can do it anyone can do it.



This is Grant Baldwin, the founder of The Speaker Lab. Several months ago we started working with Vidchops and let me tell you it's been a phenomenal experience.
We didn't have a video editor on our team and none of us wanted to mess around with the editing ourselves. That's when we came across Vidchops and we've been working with them ever since. It's really been a phenomenal experience. We found many other different ways we could work with them as we incorporate more videos into what we do. If you're looking for any type of video editing do consider them and their fast and efficient and great communication driven service.



I want to pay a compliment to Vidchops.com. They're my editors for my channel and I love what they do. They turn around my videos within 2 business days and they're always beautiful and well edited. What's great about it, is it's an objective eye for my product. That's why I like using them. Also they have so much experience in the business that they give me the best edit of my videos that I can expect. I just want to say thank you Vidchops, you're the best. I really love working with you and would like to continue working with you. Thanks again!


Vidchops literally saves us hours and hours of work every month that we don't have to worry about doing and not only that, they're doing the work better than what we would have done ourselves. The color correcting is great, the audio is great, and even when we mess things up in the shoot, it gets fixed post-production. And should there be a problem, we send it right back to them and they fix things real quick. They've gone above and beyond, adding bells and whistles that we didn't think of. We highly recommend this service. Thank you Vidchops!



Royalty free stock audio & video

1 – 2 days turnaround guaranteed*

Lower third titles and transitions

14 Days money back guarantee

No Contract (cancel anytime)
Subscribe Now
Dedicated account manager

Royalty free stock audio & video

1 – 2 Days turnaround guaranteed*

Lower third titles and transitions

14 Days money back guarantee

No Contract (cancel anytime)
Subscribe Now

*Based on project complexity
FREQUENTLY ASKED QUESTIONS
We can edit any kind of online video from Facebook ads, instagram videos, to our speciality, YouTube videos. We also edit commercials, real estate videos, and online course videos. We do have limitations though and they are:
– The finished video can't be longer than 15 minutes
– We can't do voice overs.
– We can't create 2D and 3D animations.
– Subtitles do cost extra ($95/month for all plans)
Our turnaround time is 1 – 2 Days and our revisions are 1 business day. But if your project is complex we might ask for additional hours.
The short answer is…depending on your video request frequency and revision request frequency you can get 8-12 videos back a month! Let me explain…Our editors are super fast. We offer a 2 business days turnaround time and we will work on one video of yours at a time. When we finish that video we start on the next one. Feel free to upload 4, 5, 6 videos to us at a time. We'll build a queue and start editing the first video in the queue.
You will get free storage up to 100GB with us. All you need is a free Google email account.
After you signup, we will share a dedicated folder with you.
Your shared folder will have a few folders in it. One folder is called "Raw Footage." Anytime you want to make a request simply create a NEW folder inside that folder. Title that new folder with the date and just backdate each if needed. Then place your video files in there. If you have B-roll simply create a B-roll folder and so on and so on. Just be organized, that's all.
After payment, you will be redirected to create an account on our client – editor portal. There you just need to complete your profile that includes a few questions about your brand and style of video. We will then match you with your editor within 8 hours and send you a welcome email with a shared Google drive folder link where you can upload to. You're all setup and from on just…
Follow three simple steps here.
1. Upload your videos to a dedicated Google drive.
2. Complete your video request from inside of Portal. Your dedicated Editor will take that card from there and you will see it going from different phases of editing, Assign → Editing → Quality check → Submission.
As soon as our editor is done with your video, you will get an email from our system with a download link to the video. There you can ask for any revisions you'd like using a timestamping comment system.
You will have direct access to your editor through email. The more seamless way to communicate is through The Vidchops Portal. Once you make your purchase, you'll automatically be redirected to a form where you will create an account to our Portal where you can request video edits and collaborate with your editor through comments. You'll also receive an email from your editor within 24 hours of signing up. Like I said, you can always communicate with them through simple email too. Portal is a simple project management tool that will enable you to:
– Submit video editing requests.
– Provide feedback on the card through description to your editor.
– Obtain a video link to download it from Dropbox.
– If you want any revisions you can just make a timestamped comment in the portal, 🙂. Your editor will read those revision comments and will make changes accordingly.
Yes, we do color grade but this is basic color grading. We can tone your footage, fix basic white balance problems, exposure problems etc. But we will not go into masking and more complex gradings. Our clients love how we color grade their stuff though, they tell us in testimonials!
Closed captions are included in both the VidChops Weekly and VidChops Pro plans. Please note, this is for repurposed shorts only and not long form YouTube videos.
Yes we can. We can include your B-roll or we can add b roll from our stock footage library. All you have to do is request it. We also have access to a large royalty-free music library. That is also included in each of our plans.
Yes, You can upload 60 min of raw footage and the video deliverables can't be over 20 minutes long except under special circumstances. 
File size in total per order must also not exceed more than 40GB.
For any custom query please send us an email at vidchops@gmail.com.
Our editors work on FCPX and Premier Pro. This is another thing that separates us from our copycats and allows us to include way better CTA's, callouts, and other animations.
Your dedicated editor will follow all you branding guidelines and will make sure to make your videos better than your current ones.
Yes we offer 50% commission on the front end. We also offer recurring commissions for special affiliates. Please send us an email at usman@vidchops.com
It means no complex 2D and 3D animations from scratch. We can't create the footage for your project from scratch. We will provide text animations and calls to action.
So this is how it works. We will edit your video in standard 16:9 format. Once you approve the video, we will realize that video to the other two social media channels of you liking without any additional cost. For example Instagram feed video 1.1 and instagram story 9:16. Depending on what you want this may take another 24 hours for these separate versions.
Our editors train our editors on how to do this and it's really our secret sauce. We know you only want the clips where you look your best and that's exactly what we're going to include. This objective eye helps to improve the quality of your final videos. We also ask you all the right questions in your on-boarding process to learn what you're looking for and then we will take that and improve upon it. Remember, we offer unlimited revisions as well so if there is ever a small change you want to be made we can do that.

Vidchops is a flat rate, subscription video editing service built to help you make better videos, grow your business, and save you a ton of time.
With Vidchops you enjoy unlimited video editing requests and revisions. Your dedicated editor will handle your day-to-day edits so you can focus on more important things.