Ever Wonder How YouTubers Make Millions of Dollars?
We break it all down in our new podcast. After you click the button below hit the
"Listen On Apple Podcasts" link and subscribe to discover the truth.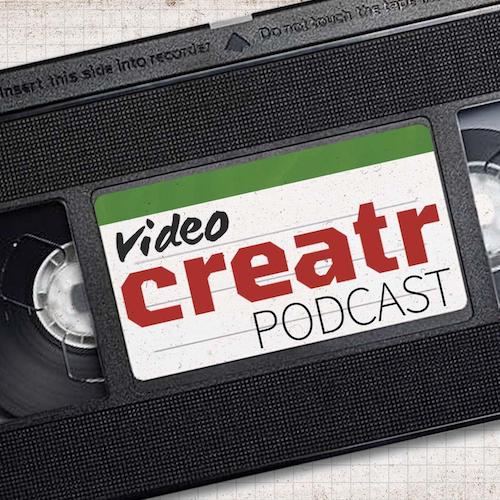 It's that time of the year again. Black Friday, the day after Thanksgiving always marks the start of the Christmas season. First coined in Philadelphia in the 1960s after huge crowds rushing to the stores the Friday after. The reason why? Stores are cleaning up inventory for the year and are offering huge discounts on retail items. I bet you're all wondering, why can't that be applied to services too and not just TV's and gadgets? Here at Vidchops, we celebrate any reason for giving. And if Black Friday is for great deals, then we offer that too.
For those of you who are not familiar with Vidchops and what we do, we are a video editing company. You name it, Youtube, Facebook, Instagram, we edit videos for such platforms. We're so good at it that we even edit videos for Instagram stories. We have notable YouTubers in our list of clientele who use our service for a variety of reasons. The most common reason is that they simply don't have time and would rather leave the video editing to the professionals. We are happy to oblige.
With that explained, let's go back to why we have this blog in the first place. Ah, yes, the Black Friday Deal. We have discounts on our premium Unlimited chops plan. Originally priced at $595. Discounts will be revealed on the 23 of November! but we are planning to give $300 off on our unlimited chops plan.
Sign up here to stay updated
However, what we really are pushing for is the huge discount for our premium service, Unlimited Chops. That's right. We would like everyone to try unlimited editing. Unlimited editing to your heart's content. Find out why it's a client favorite. The complete features are as follows:
*UNLIMITED CHOPS*
Unlimited video requests & revisions

Dedicated account manager

Royalty free stock audio & video

48 hour turnaround guaranteed

No Contract (cancel anytime)

Lower third titles & transitions

14 Days money back guarantee
What's the kicker of all that besides unlimited editing? A dedicated editor, 48-hour turnaround time and no contract. That itself is already a deal even without the discount. It's everything you're hoping for in a video editing service. That should get you excited for this Black Friday.
If you want to know more about our services, clients, discuss ideas on how your videos would be edited and more importantly get insider information about upcoming deals, book a call with one of our agents. Aylin and Jesse are on standby and are happy to answer your questions. All it takes is just a couple of minutes to book a call. All you have to do is go to this link. Pick a preferred date, time, leave contact details. That's it.
Again, don't forget to save the date on November 23rd as we announce our Black Friday discounts. Rumor has it that it could be up to $300 discount on Unlimited Chops! Stay tuned in on this blog section for updates, add our social media accounts or sign up for direct notifications here: https://vidchops.com/black-friday-sale/
We've got tons of surprises for you this holiday season. So, subscribe!