Ever Wonder How YouTubers Make Millions of Dollars?
We break it all down in our new podcast. After you click the button below hit the
"Listen On Apple Podcasts" link and subscribe to discover the truth.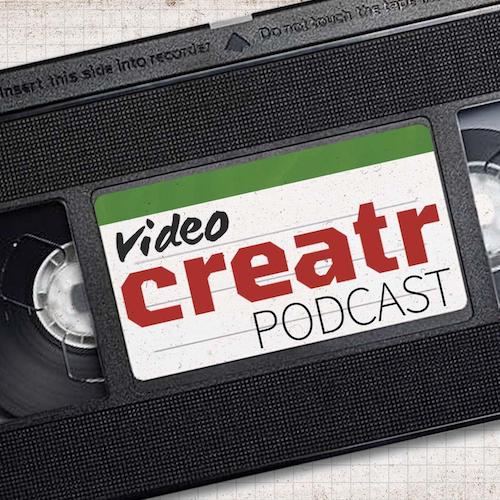 When it comes to reaching your audience, one of the best ways is with video content. Whether you're a business looking for new marketing strategies, or you're trying to become the next big online personality, video clips are going to help you reach your goals.
However, shooting and producing this kind of content can present a variety of challenges, not the least of which is editing. While coming up with new ideas and putting them on camera can be fun, cutting them together can be time-consuming and tedious.
Fortunately, there's a better way. If you're tired of spending hours in the editing room to keep up with content demand, you need VidChops. VidChops is a new video editing service that can allow you to focus on what you love most – creating content and engaging with your viewers.
Today, we want to share 10 reasons why VidChops should be on your radar. If you are interested to read our step by step guide "How to outsource video editing?" Please read this blog post
#1 Made By YouTubers, For YouTubers
Augie, the creator of VidChops, used to do things the old-fashioned way. He was creating and producing videos and then spending hours editing them to look good. It was his experience in this industry that sparked an idea for VidChops.
Because Augie was an active part of the YouTube community, he understands what it takes to make sure that your videos are edited correctly. The competition is fierce among YouTubers, so you need to be able to produce high-quality content quickly. VidChops was explicitly designed to address these challenges.
#2 Dedicated Editors
With other video editing services, you submit your footage and wait for the editors to cut it down and send it back. However, there are a few issues with this. First, there could be several different people working on your project, and each one can have different styles or editing techniques. Second, because you don't know who will be cutting your video content, it's harder to communicate the kind of look and feel you want to achieve.
At VidChops, we offer a dedicated editing service for our clients. Rather than passing your project through different people, we make sure that you have someone focused on your content and no one else's. This process ensures that you get the right results every time.
#3 An Experienced Team
We've already discussed how the founder of VidChops cut his teeth in the world of YouTube, but there's no way that Augie can edit everyone's videos by himself. Fortunately, we have a rigorous hiring process to ensure that our editors have at least two years of consistent experience.
You want high-quality video content, so it's imperative that we can meet the strict demands of our clients. Simply put, we have a high standard for all of our editors so that you get the best content.
#4 High-Quality Graphics
When it comes to promoting your video clips, you want to make sure that you have sufficient production value to attract new subscribers. If your content looks cheaply made and produced, it won't get the attention it deserves.
Fortunately, we can upgrade your content with a wide array of graphics and effects. You tell us how you want the finished product to look, and we'll make it happen. We also have access to an extensive image library, so if you want to add some stunning visuals to your content, we have you covered.
#5 Unlimited Revisions
At VidChops, we understand that a substantial part of the editing process is a revision. While we're cutting your content, we'll be sure to keep you posted every step of the way so that you can sign off on how it all looks.
With other editing services, you can only revise the content a few times before you have to pay extra. We believe in our team and our capabilities so much that we offer unlimited revisions with your contract. We are not satisfied until you are satisfied, no matter what.
#6 Subtitles
These days, people watch videos on a wide variety of devices. Technology makes it so that everyone can watch whatever they want, whenever they want, wherever they want. Unfortunately, not all environments are conducive to looking at video content, so it can sometimes be hard to hear what's going on.
To address that issue, we include subtitles in each video (on request). This is an extra service we provide to ensure that your clips are viewable anywhere at any time. Subtitles are an excellent way to keep viewers engaged, and it will improve your content significantly. This just cost an additional $80 in addition to your standard package per month. Read more here
#7 Content Protection
Although technology has made it easier than ever to produce original content and share it online, one side effect is that it's also easier for others to copy your work and pass it off as their own. Video piracy is still a significant issue for content creators, which is why we offer protection services.
With our editing process, we can make sure that your videos can't be reproduced or repurposed anywhere without your permission. We use technology to your advantage so that if someone tries to claim your work, you can take action. At VidChops, we understand the value of copyright, and we are dedicated to offering extensive protection for your content.
#8 Online Editing Portal
Communication is crucial when dealing with our clients. With other services, you submit the material and wait anxiously to see the result. At VidChops, we want to keep you informed every step of the way, which is why we have an online customer portal. Here is where you can see the videos we're editing, as well as what stage they're in and when they should be completed.
You can contact your editor at any time to see how your content is looking, as well as ask any questions. We are here to make sure that you are confident and satisfied with your videos. See how it works
#9 Content Support
You may be the one producing the videos, but that doesn't mean you necessarily have all the answers. The creative process works best with collaboration – talking with other creative minds to see how you can create bigger and better videos for your audience.
Again, since we were born out of the YouTube community, we know what works best from a content perspective. If you find yourself running out of ideas (or you just want to bounce yours off of someone else), we can help you develop new content.
We can also provide insight into the best methods for sharing and promoting your content. If you want a particular clip to go viral, we can offer suggestions for the best way to get there. Overall, your success is our success.
#10 Affordable and Customizable Editing Plans
The point of VidChops is to make it easier for you to produce content. However, we also understand that it has to be cost-effective. Looking through all of the different services and extras we offer, it's easy to assume that a contract can be pretty pricey.
Fortunately, we can work with almost any budget. Contact us today at www.vidchops.com to find out more about how we can edit and customize your content. We'll work with you to come up with a plan that fits your needs and your budget so that you can reach new heights.
See how VidChops can help you build a bigger audience today. Check out our pricing plans and sign up!
[do_widget id=recent-posts-2]