Ever Wonder How YouTubers Make Millions of Dollars?
We break it all down in our new podcast. After you click the button below hit the
"Listen On Apple Podcasts" link and subscribe to discover the truth.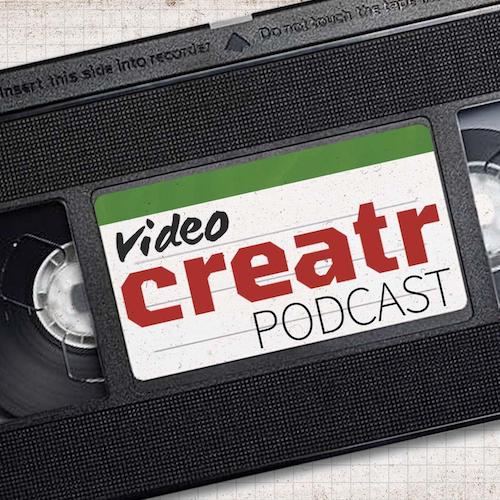 Vidchops is sponsoring the Video Marketing World event in Dallas, Texas!
Video Marketing World is a two-day event that aims to provide video creators and business professionals with the latest tools, training, and information from world-class presenters. Creators from Facebook, Instagram, Twitch, and LinkedIn will be speaking at this event and will be sharing information to help like-minded people grow their following and earn revenue through online video creation.
This isn't just another conference!
This event is not just another conference. It's an event that can really change your life and will allow you to network with people just like you. You will gain new relationships and you will learn more about your craft. It will be a great learning experience and business opportunity!
This conference will be held in one room, with one stage setting over the course of two days. It will begin on Friday, August 23 at 8 am and end Saturday, August 24 at 5 pm. It will be held at the DoubleTree Hilton in Richardson, Texas! It's very important that you stay at this hotel with everyone because there will be many opportunities to spend time with the people you meet. Plus, you don't want to get stuck in traffic and miss a session.
If you are new to the video creation world, or you've been in this business for years now, this conference will really help you. It has been designed for both beginners and veterans and is aimed to educate video creators on a wide array of information. The speakers that are attending this event are very well-known, and will really impact the way you think, create, and edit.
Here are a few of the speakers that will be attending this event:
[table id=1 /]
These are just a few of the people who will be speaking at the Video Marketing World event. There are lots more, and they are all prepared to speak about their endeavors and how they became successful. If you're in the video creation business and you want to learn how you can amp up your success, then you are definitely going to want to hear what these video creators have to say. Their experiences are very unique and can really help fellow video creators.
Video creation is a very competitive business, and if you can get ahead in the game, you absolutely should. This event will help you get ahead! You will meet people that you can network with, and that will help you move forward in your career. At the Video Marketing World event, you will feel right at home with hundreds of your fellow colleagues. You can ask questions, learn new things, and better yourself all at the same time.
About Vidchops
Vidchops is sponsoring this event because we want video creators to be able to share their experiences and information with people who value it. This kind of event is what will drive video creators forward and inspire them to become better creators and editors. Vidchops feels very strongly about this idea and wants to be the power behind it. We, along with the other sponsors, are very proud of this event and we feel strongly about the message it portrays.
What do we do at Vidchops?
At Vidchops, our team of professional video editors is dedicated to editing videos to perfection. We don't do "bare minimum" editing. We take care of splitting, trimming, and joining of clips, the addition of titles, lower thirds, call to actions, and end screens. We can add background music, correct video color, enhance parts of the video with special effects, remove shake, and synchronize audio. We can also eliminate background noise in videos and enhance videos with transition effects. We truly do every aspect of video editing!
Vidchops is different from other editing companies that you might have already heard about. We are a team of professional editors who take pride in making our clients' videos as perfect as possible. The personal quality of their videos is still maintained in our work because we use their style and input in the editing. We just save our clients a ton of time and energy! We offer a fast tool for people to use with very quick turnaround time.
If you're a video creator, you do not want to miss out on this important event. You will walk away from this conference feeling educated, inspired, and confident. This event will truly help you move forward in your career and with everything you do.