Ever Wonder How YouTubers Make Millions of Dollars?
We break it all down in our new podcast. After you click the button below hit the
"Listen On Apple Podcasts" link and subscribe to discover the truth.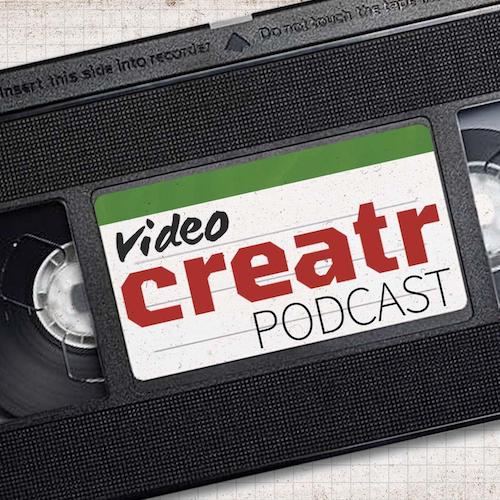 Video content is taking over the Internet! People go to YouTube for tutorials, advice, and inspiration. Social media users have used videos to engage with their followers and to create real relationships with them. In recent years, social media has become almost entirely video content. People share videos on Facebook and Instagram and get millions of views, comments, and shares. Because of this growing popularity, it's obvious that you need to have video content in order to attract followers and clients.
Video editing is a very time consuming, detailed skill, and it can take your time away from operating other parts of your business. The solution to this problem is to outsource your video editing needs to professionals. You will save yourself time and energy, and you will be able to concentrate on here are a few reasons why you should outsource your video editing.
1. Video enhancement
In today's world full of distractions, it's not enough to have valuable content. It would be best if you caught the short attention span of viewers. To do that, your video must look interesting, visually pleasing, or edgy.
We might think of eye-candy as something superficial, but it's an essential aspect of successful videos. If done right, enhancements can emphasize your video's content, making it more accessible and digestible to a lot more people.
The general aesthetic of your video should also match the feeling or mood you're trying to convey. If you're presenting an exciting concept, it helps if your video is also energetic and edgy. A mismatch will throw your viewer off, and they often can't explain why.
It's also vital for brands or influencers to establish a signature look for their videos to achieve consistency across all content they produce.
Of course, you can always play around with editing, color filters, and effects to see which one works best for your project. But that takes a big chunk of time.
A professional video editing service can help you in both cases without wasting time in experimenting.
Hiring expert video editors will scale up your production value. Professional video editors are people who are experienced in this field, and who keep themselves updated with new skills. By outsourcing your video editing, you can be sure that your video content will be professional, polished, and up-to-date with all of the newest editing fads.
2. Affordable pricing
Here's the thing: producing a video takes a lot of money, and many people don't realize it. You might think that you're saving some cash by editing the video yourself. But this takes a massive chunk off your schedule, which is better spent on more profitable tasks. Your time is more valuable than that!
You can save a whole lot more money and time by just outsourcing the editing task out. This also allows you to focus on what you do best – shape your video's creative vision.
Video editing services are very affordable on a long term scale. If you are shooting consistently, then you will save tons of time and money by outsourcing video editing.
This offers excellent value for content teams or influencers, which can lower their editing costs dramatically with their demanding content schedules.
3. Ability to scale up
Outsourcing to video editors is scalable because you can upgrade your account and have multiple videos edited. You can publish videos Weekly, or even more multiple times a week.
The ability to scale up is especially useful for content creators or YouTube marketers, who live and die by their ability to create excellent content on a regular basis. But these creative people are often bogged down by worrying about tasks like editing. It gets incredibly tedious if you need to do it multiple times in a week!
Scaling up your video production then becomes a problem instead of a goal, which shouldn't be the case. By getting a video editing service, you can confidently shoot as many videos as your brand or company needs – and not worry about having to edit each one. You free your mind up to dream big possibilities again.
4. Expert resources
Video production is a complex undertaking and one that involves many different skill sets. It's the same from small video agencies to large movie studios. The director often has a vision in mind but isn't an expert in every aspect of getting to that vision.
That's where expert opinion comes in, something a skilled video editor can give you. Maybe you're too focused on your video's result that you missed out on a few details like the timing of the cuts or color grading of your video.
Getting expert opinion also helps remedy "tunnel vision," where you're too focused on your work that you can't see other possible, sometimes better, solutions. Video editors can help give you a gentle nudge to help you see a different point of view.
Think of them as a partner that wants your video to succeed as much as you do!
Your video editor will always give you an unbiased opinion about your videos. These editors are creative professionals, and their expert advice is very valuable. You can't put a price on this kind of opinion.
But these benefits only happen if your video editor takes the time to get to know you and your project on a deeper level. Make sure they schedule a time to interview you and fully understand your style, tone, and creative inclinations.
5. Shoot more, edit less
The time you save from editing videos is the time that you can invest in shooting more videos! By having more content to edit, you are growing your channel and your business.
As we said, editing takes time and effort. You can easily spend an entire day editing even a short video. Of course, it's natural to do so – you want your video to be perfect, after all!
But you'll realize that this isn't the most effective use of your time. Sometimes, it's nice to take a step back and let a trusted editor handle the video for you. Not only can they take editing off your plate, but they can inject their expertise into your project for even better results.
Plus, with all that free time on your hands, you can now focus on shooting more, growing your brand, and building an audience.
6. Effective storytelling
Having a different point of view is always important while telling a visual story. Your video editor can help you with this. Video editors know how to begin and end a video, and what information to put in the middle of it. They will take the content that you have to offer, and mold it into a story that makes sense to your audience. This will help you to attract an even bigger audience in the long run.
Even if you're an expert storyteller, you can always use a fresh pair of eyes. You might get a new perspective you never thought of or discover a better way to present your idea. You'll find that an editor might have a particular style that's a better fit with what you're trying to achieve.
Whatever your goal, an experienced video editor can take an already compelling video and make it really pop through effective storytelling.
7. No in-house investment
Professional video editing software and computers are very expensive. Not only is the software expensive, but you will also probably have to buy tons of plugins and layouts to give a professional look to your videos. You save all this when you outsource your videos! Professional video editors already have all of the equipment needed to provide you with the best videos. You won't need to worry about buying software and figuring out how to use it.
Never has such an arrangement been possible anywhere in history. A gorgeous video was reserved only for studios or agencies with deep pockets and access to the best talent just a few years back. Now anyone with an iPhone can shoot a video and pass it on to an expert editor to produce video content just like the professionals.
Just testing out the waters using video for your marketing strategy? Outsourcing your editing is a fantastic way to experiment with video without having to make a considerable investment in equipment or talent.
Hire an expert editor now and, if you decide video is not for you, no worries! You can just let them go. It's all risk-free.
8. Subtitles
You can ask your video editing services to provide you with subtitles, which is really great for your viewers and how many people you reach with your content. People enjoy watching videos without sound if they're in a public place and don't want others to hear what they're watching. And, those who are deaf enjoy watching videos just as much as anyone else. Having subtitles is really important because they allow anyone to watch your videos at any time. You will reach more people, and your followers will appreciate being able to watch a video anywhere, anytime.
While simple, lying subtitles in a video is incredibly tedious if you decide to do it yourself. You have to worry about timing issues and a host of other challenges that we know you'd rather not mess around with. So, save yourself a great deal of time and have an editor lay them for you.
9. Repurposing content
With an editing service, you can always repurpose your content. For example, chopping small snippets for Instagram and Facebook stories is something you can do with every single video you have. Every social media channel has different needs, dimensions, and user interaction. You can get your one video edited to other social media guidelines. Just a few videos can lead to thousands of posts, and even more likes, comments, and shares, which will ultimately reach more people and grow your following.
Ever wonder how big brands or influencers can seem to churn out an endless stream of content? How do they do that in such a short amount of time? The big secret is in repurposing content.
Repurposing content involves taking a long-form video and cutting it into smaller clips. You can then do all sorts of wonderful things with these snippets.
You can post a teaser video as an ad to attract people to your website. Or, you can have a summarized version that's easily digestible for your viewers. You can even convert these snippers into other media, such as a blog post or infographic.
Repurposing content allows you to stretch your investment and maximize your video as much as you can. The more you reuse a video, the more you'll lower the cost of producing it.
Of course, splitting the video into smaller content is tedious. But that's what an outsourced video editor is for. They can not only cut up your clip, but know where to cut it for maximum impact and reusability.
10. Earn more
In marketing, especially video marketing, time is money. The first mover always gets a bigger slice of the money pie.
The longer a video stays uploaded, the more people can view it. This gives you a better chance to convert these into paying customers, or whatever your conversion goal is.
When you outsource your video editing, you get to do a lot more. You can focus on producing content, brainstorming new ideas, or marketing your existing videos for maximum reach and profit.
What's more, some professional editors specialize in video marketing for YouTube. They can advise you on the marketing side of things, like the ideal video length or best time to post for maximum conversion and profit. These editing teams are gold, so if you found one, don't let go!
When you have a team to edit your videos, you can focus more on building your brand, reaching out to people and brands for collaboration and opportunities. This will double your chances to earn and grow more. You will see more revenue in your business if you let professional editors edit your videos.
11. Enjoy the video production process
Here's the thing – producing videos is supposed to be fun and fulfilling, right? We're sure it's why you got into this in the first place. Even if you're shooting just for business purposes, creating video content should be enjoyable.
But the daily grind can quickly sap the enthusiasm and make video production much more stressful. And video editing is one of the most significant contributors to video production stress. Looking at the same video clip for hours and sweating over which cuts or effects to use will take a toll.
Sure, the result might be fantastic, but the process sometimes isn't. Sometimes, you can unknowingly inject some of this negative energy into your work.
Easiest solution? Just delegate these editing tasks to an editor. Your creative genius is better off focusing on the more fulfilling side of content creation, anyway – like shooting videos or cooking up the next big idea. Not to mention it's a more profitable use of your time.
12. Produce YouTube videos faster
Producing regular YouTube videos is a challenge that deserves special attention from a dedicated video editor. That's because posting content on the platform is more challenging than you think. And with tough competition from other YouTube channels vying for your subscribers' eyeballs, it's especially crucial to overcome those challenges.
You often have to worry about length, dimensions, captions, and even the video's description and tags. You then need to choose a suitable thumbnail for the video to attract your subscribers' attention best. This is on top of the challenge of thinking up awesome content ideas every week.
The result? Most one-person video teams fail to stick to a regular video schedule. Worse, they might sacrifice quality just to keep up. Either way, it's not an ideal place for your business to be in.
With a professional video editing service specializing in YouTube, you don't need to worry as much. All the technical details will be handled for you, so you can focus more on thinking up and creating game-changing content ideas.
13. You get access to stock clips
Shooting everything your video needs is sometimes impossible or impractical. For example, envision you need a scene that shows a fly-by over the Colorado Rockies. That's going to be challenging, especially on a tight budget. So, what do you do in such a situation?
The answer is stock photos. There are tons of them on the Internet, some free and some paid, so you'll never run out of options.
The only problem is that finding the proper clips takes time. You have to waddle through a sea of video clips, find one that you think might work, then try inserting it into your video. Only, the clip doesn't look quite as right, so you search again.
We have a better answer, though, and that's just to rely on an experienced video editor. The best ones will have a library of royalty-free stock video and even audio, mostly premium.
You don't need to find the perfect clip yourself – just tell them what you envision, and they'll do it for you. Plus, most editors don't charge for using their stock photos, so you don't have to shell out extra.
14. You get fast and reliable support
Every video project runs into editing issues, no matter how smooth your planning is. Shooting delays, rendering problems, corrupted clips – it's just a fact of video production life. Of course, solving these problems will demand your time if you decided to edit your video yourself.
Outsourcing editing to a professional allows you to free yourself from such stress and worry. The best editor team can give you prompt and reliable support should you need it. Some even have client-serving teams to tackle your problems the moment they happen.
However, make sure that the video editing team is reputable and has a fantastic track record for customer support. The worst is to have a team that takes forever to reply to your concerns.
15. You can get around rushed deadlines
Rushed deadlines – no one wants them, but they do happen even to the best of us. The question is, are you prepared to tackle them when they arise?
Unfortunately, tight deadlines can cause an unbelievable amount of stress and burnout, not just for you but for your employees as well. It can also cause friction with your customers or quality issues with your results.
During times like this, you'll appreciate the value of having a professional video editing team. An editor genuinely committed to you and your business can move mountains to meet your deadlines and do so with minimal stress on your part.
However, make sure your editor has the availability to handle rushed projects at your desired turnaround time. This is one area where an editing team has a leg up over individual editors, who often take on multiple projects and therefore can't always prioritize yours.
In conclusion…
As you can see, outsourcing your content to a team of professional video editors can save you time, money, and energy. You will be able to focus on other parts of growing your channel and business, while your team of editors edits all your videos for you. Having a team of professional video editors will change your life and your business for the better. Here is your chance to signup today and get your videos edited at vidchops. Please see pricing and plans to learn more!
[do_widget id=recent-posts-2]