Ever Wonder How YouTubers Make Millions of Dollars?
We break it all down in our new podcast. After you click the button below hit the
"Listen On Apple Podcasts" link and subscribe to discover the truth.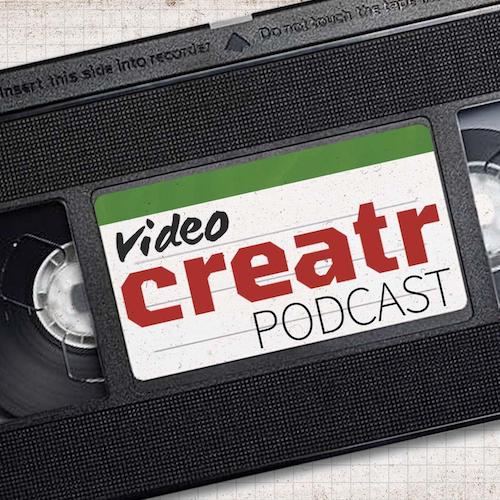 So you've shot your video and now thinking about how to hire a video editor. Unless you're a well-established content production service or an experienced editor, you'd need a video editing service. In this guide, we'll take you through the entire process of how to outsource video editing.
Video is the most popular form of content right now and for the foreseeable future. Brands and content creators are relying on video to reach and engage with their audiences. This is the right time for anyone with imagination and the right content to find and grow their audience.
Why you need to hire a video editor
Content alone won't make your videos stand apart. What you also need is professional editing that will cut your raw footage, add engaging music, and visual effects to get audiences interested. This may be surprising to some creators who believe that the authenticity and the uniqueness of their content are all they need.
They're wrong and they will find it out the hard way.
Even if you have found a niche and are developing unique content, without professional quality, you won't stand a chance against others who will copy your content, tweak it to make it theirs, and make high-quality videos out of it.
A professional video editing service will go one step further and help you build a brand identity. They will think about ways to add unique elements to your content that will help you break the clutter. Whether it's the introduction graphics, background, dynamic text, music, or sign-offs, an experienced video editor will help you become a distinct and unique brand.
This is how people begin to identify your video from just a thumbnail and start thinking of you as a brand.
The process of hiring a video editing service
If you know how to edit videos and have time to edit, you don't have to worry about anything. But if you don't, one option is to reach out to a friend or colleague. If they do agree and find the time, you're in luck. But even if they agree, it will be difficult to get their services every time you need to hire a video editor.
That's why you'll have to think about how to outsource video editing. To do it professionally and ensure that you get the best services at a reasonable rate, you'll have to follow a methodical process that involves six steps:
Define your needs
Figure out your scope of work
Know where to find video editors
Evaluate candidates
Finalize a payment plan
Establish the workflow
Step 1: Define your needs

To begin with, understand your needs. Is it a one-off project? Or are you looking at creating regular content to find, and grow your audience? Have you created videos before? Do you have experience in working with outsourced editors?
If yours is a one-off project at least for the next few months, then the criteria should be the quality of work from an editor and the price at which you get it. If it's a single project, it will be relatively easy to find an editor. You won't have to spend weeks wondering how to outsource video editing.
If you have created videos before or if you have experience working with editors, all you need to do is reach out to them. Of course, you should do it only if you were thoroughly satisfied with their output and their professionalism. If those editors are unavailable, you could always ask them for a reference if you're in a hurry.
If you're planning to upload content regularly, you need to look at factors other than the quality of the video editing service. Will they understand your needs? Will the editor be able to regularly honor the deadline? Are they easy to work with? Will they accommodate iteration requests easily?
Step 2: Figure out your scope of work

Now it's time to define the scope of work. In other words, this is where you create the brief for the video editing service. You should be able to communicate your overall needs, both in the short and long term through your brief.
The first step is to figure out what you'd like your identity to be. Think two or three years from now and define how you'd like your audience and others to see you. It could be as an authority figure, expert, or rebel in your subject area.
Then, define your audience. Is it college students, IT engineers, new moms, travel enthusiasts, or single men? You should try to be as specific as possible as that will determine your brand identity and the narrative structure, pace, and presentation of your videos.
Next, state your purpose. What's the intended reaction from your viewer? Do you want to inform, educate, startle, or sell? Do you want to persuade them to believe or not believe in something? Do you want them to look at something from a totally different perspective?
After that, you need to decide on the duration of your content. Remember that if it's a long video, the turnaround time will also be longer. There is something else you need to understand; when do you want to see the first cut?
Finally, you've got to have a budget. This shouldn't be written in the brief. If you don't have a ballpark figure, you can always find that out when you search for video editing services.
Step 3: Know where to find video editors

How to outsource video editing has been made easier by the internet. There are several platforms from where you can hire a video editor that will suit your brief and scope of work.
Touted as the world's biggest marketplace to find freelance talent, you can find video editing service providers from around the world on Upwork. Although you can sign up for free, you'll have to pay a 3% processing fee.
A worthy competitor to Upwork, Fiverr is where you can find freelancers offering everything from logo design to specialized video editing and graphics. It's also easy to use, with competitive prices.
Freelancer
The platform has been growing fast with close to 32 million users now. The rates are competitive and there are several payment options for businesses.
Guru
For specialized freelancers, including video editors, Guru is an excellent alternative. The advantage of the platform is that it's extremely easy to find the talent that you want to work with.
Social media
You can also post your needs on your social media pages or any online community. The advantage of this approach is that you'll get verified leads but you may have to compromise on your budget.
Step 4: Evaluate candidates
The next step in how to outsource video editing services is to evaluate the shortlisted candidates. You can use the following parameters to find the right video editor.
Skillset and experience
What you need is a video editor with the right skills and experience for your project. You're not evaluation them on their overall competency but whether they match your requirements. You should see whether they've been professionally trained at what they do and if so, what software they're good at.
Next, you should ideally look for candidates with some experience in the kind of content you want to create. Have they done similar work either for a studio or independently?
If what you want is a basic edit without advanced graphics or sound effects, you can go for someone with entry or intermediate level experience. For complex edits, look for those with seniority.
Hardware
If you're choosing a senior editor, you usually don't have to worry about the kind of hardware they use. But if you're going with an entry-level video editing service, you should ask about their hardware capacity.
Does their computer have the latest generation processor and powerful RAM? What about their video card or internet speeds?
Portfolio
Your video editing service should have an online portfolio. Most platforms allow freelancers to showcase their work. When you finalize on an editor, you could ask for not just a broad overview of their past work but also projects similar to yours.
If you have a long-term need, you could also ask your video editor to take a paid test. The test project should have all the requirements that your content would have.
Language proficiency
It's quite simple. You should be able to talk to them and they should be able to understand your needs. This isn't a problem if you're outsourcing to someone in the US or UK. But with others, details lost in translation can prolong the process and give you poor quality work.
You can take a detailed look at their "About me" section to know how proficient they are in English. But the easiest way is to correspond through email instead of phone calls.
Step 5: Finalize a payment plan

There are two kinds of payments that freelance video editing services rely on; hourly and fixed. With an hourly plan, you're paying them for every hour they work on your project. To have a better idea bout their total hours, you can ask them how long they would have taken on projects similar to yours.
(Pro tip: Their hours would also include the time they take to download and upload high-resolution files. This is why you need to ask them about their hardware and internet capacity.)
With a fixed rate, you don't have to worry about tracking their time. You can negotiate the price based on the size and complexity of the project. This is preferable if you're starting out and have budget constraints.
If you're working through a platform, your payments will go through the website. If you're dealing directly, you could work out a system that will satisfy both parties.
Step 6: Establish the workflow
How to outsource video editing is also about how to establish a working relationship with your video editing service. You need to work out a timeline, a file-sharing process that's easy for both parties, and requests for changes.
The first thing you need to share is your brief, along with links to YouTube videos that are closer to what you have in mind. Then, you should finalize a timeline that takes into account weekends and holidays.
The next step is to let your video editing service know how you'll be transferring files. Keep in mind the time difference if you're hiring from another continent. After that, you should know when you can expect the first cut and when you'll get back with revision requests.
Remember to keep a buffer of two to three days between the final deadline you give your editor and the time when you plan to upload.
Vidchops: A professional and easy way to outsource video editing
How is Vidchops different from other video editing services? Because we're content creators ourselves. The founder, Augie, is a renowned YouTuber who knows what other video creators want and need to succeed.
With Vidchops, you're getting experienced and dedicated editors who can take care of advanced editing jobs with ease. Whether you need subtitles or high-quality graphics, we can deliver them according to your requirements.
Importantly, you'll always have access to the work. Through our online portal, you'll be able to see the cuts and give your suggestions. You don't have to worry about emailing and downloading heavy files. What our clients also love is the fact that they can ask for an unlimited number of revisions.
Yes, no arguing, no negotiating. It's your work and we will deliver it the way you want.
Vidchops also offers reasonable editing plans that will suit all budgets. Whether you're a beginner, intermediate, or established content creator, you'll find a plan that will fit within your budget.
Vidchops is by content creators for content creators. We know what it takes to build and grow an audience through exceptional quality work that stands out.