Ever Wonder How YouTubers Make Millions of Dollars?
We break it all down in our new podcast. After you click the button below hit the
"Listen On Apple Podcasts" link and subscribe to discover the truth.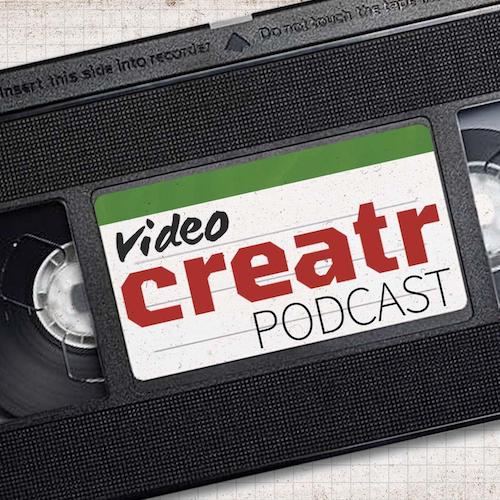 There are YouTube channels on every topic imaginable. The platform hosts a plethora of information and entertainment content. And we can't seem to get enough of it. These days, successful YouTube creators don't just stop at one channel.
Most will have a whole portfolio of channels for different types of content. So, whether you're looking to start your very first YouTube channel, or diversify your YouTube portfolio with something new, you've come to the right place. Today we're going to share with you ten ideas to help inspire your next YouTube channel. So, without further ado, let's get started!
Should I start a second YouTube channel?
Already got a YouTube channel and thinking of diversifying your YouTube portfolio by starting another? Well, first of all, that's a great choice. Whilst some YouTubers prefer to consolidate all of their content under one YouTube channel, those with a diverse range of interests might prefer to have multiple channels. That way you can produce content that appeals to different audiences by varying the topic, format, and appealing to a wider range of demographics.
Remember, the more channels you accrue, the harder it will become to manage your content distribution. Even one channel alone can create more editing than one person can manage. Let alone when you start to add two, three, or more channels to your repertoire.
At this point it's a good idea to think about outsourcing some of that editing work so that you can put all of your creative energy into producing the best content for your audience. For early-stage stage YouTubers hiring a full-time, in-house editor is usually out of the question.
But there is still hope! Here at Vidchops, we offer expert editorial services as part of an affordable subscription-based model. There are no hidden costs and no contracts. You'll get a dedicated video editor and a guaranteed two-day turnaround time on all your submitted videos.
Top 10 ideas for your next YouTube channel
Ready to start your next YouTube channel? In need of some inspiration? Let's take a look through our top-ten ideas for your next YouTube channel.
1- Take your viewers on an adventure with your very own travel channel

If you've got the spirit of adventure and a knack for documenting your explorations then a travel channel could be your perfect YouTube match. You'll be able to see the world and take your viewers with you on the adventure. And what could be more thrilling than that? Travel channels are extremely popular on YouTube and rack up those views.
People love seeing new places from the comfort of their settees. Plus, since the pandemic has restricted travel for so many of us, there are plenty of people looking for the next-best thing. So, pick a location on your travel bucket list, grab a camera, and start documenting your journeys. You never know, you might just be the next Fun for Louis, Ben Brown, or Wolters World!
2- Channel that competitive spirit by starting a gaming channel
Fancy yourself as a bit of a gamer? Well, why not share your gaming talents with likeminded individuals by starting a gaming channel on YouTube? After all, PewDiePie started out as a YouTube gamer and look at him now with his YouTube mega-empire. Fellow gamers will love watching your game playthroughs, especially if you've got some killer chat going on alongside.
Starting a gaming channel is a great way to start building a YouTube following fast. Whilst some viewers watch purely for entertainment, the majority tune in to gaming playthroughs as if they would a tutorial. Chances are they've found themselves stuck on a quest, battle, or level, and need your help to get past it. So, be their gaming guru and start posting your run-throughs today!
3- Set up a dancing channel and teach your viewers some moves
Some of us have moves, some of us really, really don't. So, if you're a dancing diva then why not start teaching some of us lowly mortals how to bust a move of our own? Dancing channels are a great way to spread joy and help people stay fit in the process.
Whatever kind of dancing queen you are, from ballroom to tap, ballet to bhangra, it's time to share your talents with the world via YouTube. You don't have to be a professional dancer to start a dancing channel (although, if you are, that's great too). All you need is a bit of skill underfoot and a ton of positivity and fun to spread. Who knows, you might even start the next viral trend!
4- Whip up some tasty treats on your YouTube baking channel
Cake, cake, glorious cake. Everyone loves a baking tutorial. Why read a recipe when you can watch it? If you've got skills in the kitchen and personality to match then you've already got what it takes to take the YouTube baking scene by storm. Create a Great British Bake-Off worthy filming set up in your kitchen and start filming your bakes.
More and more people got interested in baking during the pandemic, so the demand for new and unique bakes is at an all time high! Set up a regular posting schedule and encourage your viewers to share their bakes along with you. Soon you'll have a community of online bakers itching to like, share, and subscribe.
5- Spread some laughs by posting some lol-worthy comedy sketches
YouTube is a great place to share your creativity. If you fancy yourself a bit of a comedian, then YouTube is a must for you. Think of it as your online stage. An arena to build a following and engage with fellow up-and-coming comedians online.
YouTube is the perfect platform to post original comedy sketches, comedy podcasts, or even fully-fledged stand-up routines. You'll be able to engage directly with your audience, pick up tips, and spread some much-needed laughs along the way. Think Jenna Marbles and Jimmy Tatro. You don't need a Hollywood budget to create seriously funny content that audiences go crazy for!
6- Encourage learning by creating an educational channel on a topic close to your heart
The internet may be full of a lot of seriously bananas stuff. But it's also an amazing source of educational content. If you've got a subject, topic, or cause that you feel passionate about then why not share your knowledge with others and start engaging with interested listeners. Educational channels come in all sorts of shapes and sizes from basic tutorials, to series, to more generalized forums for debate and discussion.
Whether you're teaching the internet Spanish or talking politics, putting your skills to good use with your very own educational YouTube channel will be nothing but rewarding.
7- Start a podcast and host it on YouTube
Everybody loves a podcast these days. And whilst podcasts are generally audio-based media, it is becoming more and more common for podcasters to post live or pre-recorded episodes on YouTube. That way, people can tune in and watch their favorite podcasters in the discussion.
You can start a podcast on…well… pretty much anything you damn well like!
If you've already got a fully-fledged YouTube channel, then a podcast channel is a great option for your second platform. Keep it on the theme and discuss your area of expertise with other likeminded individuals and internet personalities.
That could be fashion, politics, science, health and wellbeing, sports, fitness, comedy, or something else entirely. Who knows you might just be the next Joe Rogan!
8- Got some opinions to share? Start a review channel
If you've got a knack for finding the best out of a bunch, then you're a born reviewer! Review channels are super popular and help those tuning in compare products, services, movies, books, games and so much more.
Wherever your experience lies, sharing your expert opinion with the internet is always appreciated. Top reviewers even tend to get their very own titles. Think Youtubers, makeup gurus, etc. You'll be able to indulge in your favorite hobbies and interests whilst becoming a go-to source of information for all.
9- Get your viewers fit with at-home workout routines
Whether you're a bonafide personal trainer or just a bit of a fitness fanatic, why not inspire others to get fit by providing at-home workout routines and tutorials on YouTube? Tons of people tune in to YouTube when trying to reach their fitness goals.
Perhaps they don't have time or money to go to the gym, or just feel a bit intimated amongst all the other gym goers. Home workout videos make health and wellbeing accessible for all from the comfort of their own homes.
The key to building a great fitness following online is to provide content for a range of fitness levels, from total beginner workouts to routines suited to those with more experience. Make sure you're encouraging and don't be afraid to let your personality as a coach shine through!
And remember, working out doesn't have to be all jumping jacks and burpees (although there's bound to be some of them in there). Why not try incorporating some other workout types like yoga, strength training, martial arts, or dance!
10- Keep things classic with an old-school vlogging channel
Finally, you can't go wrong with a classic vlogging channel. The internet continues to lap up vlog content like it's the next best thing since sliced bread. After all, humans are curious beings, and we just love getting a sneak peek into other people's lives.
Vlogging channels are nothing new but they're still going strong. If you just want a platform where you can be yourself and share the ins and outs of daily life, then vlogging is your YouTube match. Whether you're a lifestyle vlogger, travel vlogger, or foodie vlogger, keep your content full of personality, energy, passion, and enthusiasm and your viewers will keep coming back for more.
If you've already got the main YouTube channel then adding a vlogging channel is a great way to offer your viewers more variety. Vlogging channels create an outlet for informal content that doesn't quite fit on your main channel, but viewers still want to see.

Ready to start your next YouTube channel?
Hopefully, we've got your creative juices a-flowing and you're bursting with ideas for your next YouTube channel. There are so many possibilities out there and a highly engaged internet audience waiting for your amazing content. So, whether you're the next gaming sensation, vlogging superstar, or baking pro, it's time to start creating!
With multiple YouTube channels on the go, needless to say, maintaining a regular posting scheduling can become challenging. That's what we're here for.
At Vidchops we provide YouTubers and creators with subscription-based video editing services. That means you can get on with what you do best- creating all that amazing content. You record, we edit. All without the expense of hiring a full-time video editor on staff.