Ever Wonder How YouTubers Make Millions of Dollars?
We break it all down in our new podcast. After you click the button below hit the
"Listen On Apple Podcasts" link and subscribe to discover the truth.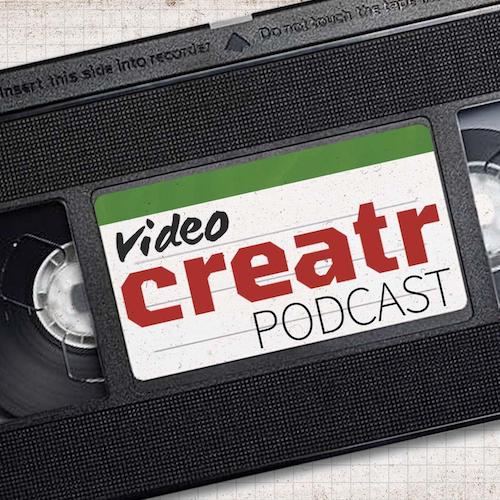 Professional video editing is hard work! There are so many different kinds of software for professional editors to use, and sometimes it can be difficult figuring out which one is best for you. Here are the top five software systems available right now, and some pros and cons so you can decide which software you need.
1. Adobe Premiere Pro
This software is one of the best that you can use to edit your videos. It has powerful features and is versatile when it comes to the kind of video content you want to produce. Even if you only have basic video editing knowledge, you can still use this software. It's perfect for both beginners and advanced producers. Here are a few pros and cons.
PROS:
Works with both Windows and MAC OS
Produces high-quality video and audio
Comes with non-linear video editing
You can use it to edit content in real-time
Supports formats like HD, HDV, and Flash Video
CONS:
It only works for free for 30 days, and then you must buy the software for yourself
Lengthy system requirements
2. Final Cut Pro X
This software works on MACS only. It's great because it has features like motion graphics, special effects, and real-time editing. Here are a few pros and cons of this software.
PROS:
Advanced color grading
360-degree editing
Moving and trimming clips
VR headset playback
Plug-ins
CONS:
Designed for advanced users
Can only be used on MAC computers
Files become corrupt unless saved frequently
3. DaVinci Resolve
DaVinci Resolve will help you edit videos that are ready for Hollywood – no joke. This software is for advanced video editors that want to produce very high-quality content. Here are a few pros and cons.
PROS:
Perfect for professional editing
Support for 4K
Color correction tools
3D tools
Media and delivery
High-performance playback engine
CONS:
You will need a very powerful computer for this software to work
Only for advanced users
Can sometimes be difficult to add texts and titles to videos if you don't have the right hardware
4. Adobe Premiere Rush
This software is basically a simpler form of Adobe Premiere Pro. It's easier to use but it also has some great features. Here are a few pros and cons.
PROS:
Simple interface
Good color tools
Easy to share content to social networks
Can use it to sync projects across devices
CONS:
Doesn't have many special effects options
The software requires a subscription to use
No storyboard templates
Expensive
5. Corel Video Studio Ultimate 2019
This is great software for editors who want to produce content to post online. It is designed for intermediate editors who have had some prior editing experience. Here are a few pros and cons.
PROS:
Fairly simple to use
Easy to upload content to Facebook and YouTube
Comes with Blu-ray and AVCHD burning
CONS:
Only has one main video editing track
Limited keyframing capabilities
What if you don't have the time to do all of this editing?
These are the best software systems available for professional video editing right now. But, what if you don't have the time to learn these new systems and to work with them daily. If you're someone who is running a business or a channel, you probably want to save yourself time and focus on other parts of your branding.
This is when Vidchops comes in to help! Vidchops can save you tons of time and money by editing your videos for you! Say goodbye to long hours of editing, watching, and re-watching just to make sure everything is right – hand over the clips to Vidchops and we will do all of the work for you! If you have been thinking that you could use a little help editing your videos, Vidchops is absolutely perfect for you!
Get a subscription to Vidchops today!
You can get a monthly subscription to Vidchops for just $295 a month! This monthly subscription includes four edits a month, a dedicated account manager, royalty free stock audio and video, and 48-hour turnaround guaranteed. This is not a contract, so you can cancel at any time. This is an amazing deal for high quality videos with a super fast turnaround time!
Can't get enough of Vidchops?
If you're an avid video maker, you're going to need more than just four edits a month. Lucky for you, we have a monthly Vidchops subscription with unlimited video edits for just $595 a month! You still get an account manager, royalty free stock audio and video, and 48-hour turnaround guaranteed. Again, this is not a contract, so you may cancel this monthly subscription at any time.
Contact us today for more information!
If you're a YouTuber or business owner, Vidchops is the perfect tool for you. It's simple, fast, and will only help you complete your projects in a very timely manner. We take your creativity and your passion, and we make it tangible in a well-edited, high quality video. Your videos will still be as personal as ever, just without you using hours and hours of your own time.
Contact us at 805-423-7881 today if you are interested in Vidchops and would like to find out more! You can also email us at vidchops@gmail.com.
[do_widget id=recent-posts-2]