Ever Wonder How YouTubers Make Millions of Dollars?
We break it all down in our new podcast. After you click the button below hit the
"Listen On Apple Podcasts" link and subscribe to discover the truth.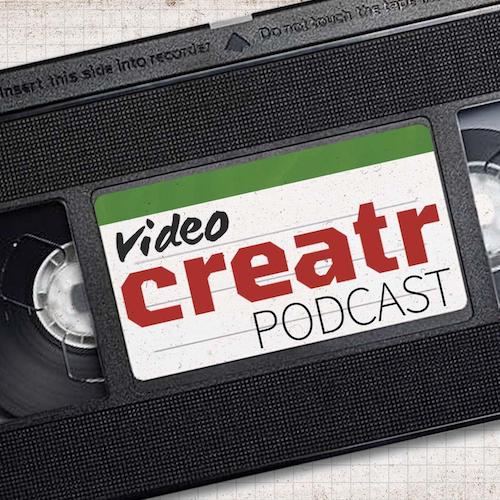 YouTube is now the second most viewed site on the web, with over 2.2 billion users worldwide—that's more than a quarter of the world's population! If you're not already using YouTube to promote your business and reach out to potential customers, you're totally missing out on a massive opportunity for marketing your brand and growing your following.
Interested in scaling your YouTube channel to the next level? Or perhaps you're just getting started and have no idea what to do next in regards to audience-building.
If so, you're in the right place! We've put together a list of 20 solid tips and tactics for promoting your YouTube channel and maximizing your viewership.
Ready? Let's dive right in.
1. Stick to Concise, Vivid Video Titles
Your video's title is the first thing visitors see when searching YouTube. Your video will likely be skipped if the title doesn't attract the viewer's attention—so be compelling!
Titles with more than 60 characters may be truncated when shown on smaller devices, so keep it short and sweet with all brand-related keywords or crucial information in the first half of the title. Consider using a popular hashtag or one you've already used on another site. And always resist the urge to use clickbait titles.
2. Create Custom, Attention-grabbing Thumbnails
Since our brains are hardwired to fixate on imagery, pay close attention to your thumbnails. YouTube automatically creates thumbnails for all videos, although they may not be particularly appealing. Instead, create a distinctive thumbnail for each video you upload in order to maximize views.
When designing thumbnails, keep your brand's aesthetic constant. It's essential to use a consistent style across all of your videos; this means using the same layout, typeface, and color palette. Use high-resolution stock photos for your backgrounds if you don't have any unique images.
Read our guide to creating high quality thumbnails that convert.
3. Don't Skip the Metadata
When it comes to writing metadata, YouTube has particular standards (including video titles, descriptions, and tags). They boil down to two things: First, be genuine. Make it clear what your video is about by describing it in detail. Don't include trending elements solely to make the video go viral. Secondly, focus on quality above quantity—take your time.
4. Produce High-quality Videos
A good idea combined with poor execution is a formula for disaster. In other words, if you've got outstanding, professional content ideas for your YouTube channel, you should also produce high-quality videos to accompany those ideas.
Purchase a good camera (modern phones usually have adequate cameras), perform a soundcheck before pressing the "Record" button, and learn some basic lighting techniques. You don't have to be Steven Spielberg behind the lens, but your videos should be watchable.
5. Seek Collaborations with Influencers
Engaging with influencers is an excellent strategy for tapping into engaged communities, boosting your reach, and coming up with new content ideas. Reach out to content creators or businesses in your niche on social media to discuss the possibilities of working together on each other's YouTube channels.
Remember that when working with influencers, you must be honest and authentic to your business. Collaborate exclusively with those who share your ideals. Inauthentic content might harm your brand's reputation.
6. Build Awesome Playlists
Playlists are another excellent technique to entice users to watch your YouTube content. When one playlist video concludes, the next one starts immediately. This encourages people to binge-watch your channel, which can lead to them becoming fans.
Playlists are helpful if you make videos on various subjects and want to make it easy for people to explore your channel. Videos in a playlist are also more likely to appear in YouTube's Suggested Videos column, assisting in the discovery of your content.
You can either group existing videos from your channel together under a common theme or combine vids from other relevant partners or influencers—demonstrating to your audience that you are up to speed on current trends, which encourages them to share your playlists.
Although YouTube is mainly used to watch pre-recorded videos, it is also one of the most popular live streaming services. When in-person activities were canceled due to the COVID-19 outbreak, the popularity of YouTube live streams skyrocketed.
Going live on YouTube is an excellent method to broaden your reach and enhance audience engagement. Live videos can be used to host webinars, Q&A sessions, podcast-style commentaries, events, and more.
8. Develop Seasonal Content
Anticipating what people will be looking for throughout certain seasons is a great strategy to gain new eyes on your content. Hence, well-timed posts about the best Christmas flicks, Halloween costumes, and Thanksgiving turkey recipes tend to trend very well.
For fresh content ideas, plan ahead on your upload calendar to integrate seasonal themes or twists into your usual productions. You'd be surprised how well this works.
While the popularity of seasonal videos will increase throughout particular months, don't overlook the staying power of year-round content. Now and then, make a few videos that people will want to return to time and time again.
How-to videos, resource and tool lists, tip roundups, and more are among the most popular types of evergreen vids. Well-produced evergreen content can rank well in YouTube search for years, boosting SEO and new visitors.
10. Come Up with Cool Contests
Giveaways are a big hit with most YouTube audiences. If you want more subscribers and engagement, definitely host a contest or giveaway.
Keep contest entries simple by asking people who watch your video to like, comment, and subscribe to your channel for their chance to win.
However, refrain from hosting too many contests. You want to ensure your efforts yield results, or you'll waste time, money, and resources. To get a factual picture of how well you did, wait a little before analyzing your subscriber attrition and engagement rates after a single contest.
11. Never Undervalue Analytics
To get reliable YouTube stats, check your analytics during periods when you're the most active. Focus on answering the following questions before moving on to further in-depth research:
What days of the week are your fans engaging most?
When is the best time of day for your audience to interact with your content?
What is the most popular type of content on your channel?
The key to effectively promoting your YouTube channel is to know your stats like the back of your hand. You can go nuts posting as many videos as you like, but if you do it with purpose, you'll reap the benefits.
12. Consistency is Mission-critical
Way before you even open a YouTube account, you should pledge to be consistent. Fans and people who might become fans will come to expect new videos on the timetable you set.
A splendid way to make sure you stay on track with your uploads and promotion schedule is to come up with hashtags that match the day of the week and the subject of the video. For example, you might use "#tacotuesday" if you make food videos or "#fashionfriday" if you write about lifestyle and fashion trends in your videos.
12. Consistency is Mission-critical
Way before you even open a YouTube account, you should pledge to be consistent. Fans and people who might become fans will come to expect new videos on the timetable you set.
A splendid way to make sure you stay on track with your uploads and promotion schedule is to come up with hashtags that match the day of the week and the subject of the video. For example, you might use "#tacotuesday" if you make food videos or "#fashionfriday" if you write about lifestyle and fashion trends in your videos.
13. Be Unmistakably Unconventional!
No matter what field you're in, you can probably find a YouTube channel that serves as the benchmark. However, resist the urge to follow suit, instead try something completely different! You must first stand out from the competition to stand out from the crowd.
This is the catalyst for good word-of-mouth promotion. Choose unconventional brand colors and motifs. Develop a tone and brand voice that is truly unique to you. Don't position yourself in the long line of monkey-see-monkey-do channels; rather, be the first in your own line.
14. Cross-promote Your Channel
Build a loyal following for your channel by reaching out to people beyond YouTube. Look for methods to include videos in your blog, email newsletter, and other social media platforms. Enticing and well-structured CTAs that all lead back to your YouTube channel should be in place.
Another kind of cross-promotion is to make agreements with other relevant channels, agreeing to promote each other's products or services when suitable.
15. Engage Your Followers
As soon as someone likes or leaves a comment on your post, make sure you answer promptly. "Thank you!" isn't enough; try to start a discussion instead. Probe to see if they have any ideas for a future video, or if there's anything you can improve on. Don't be afraid to seem vulnerable.
The more your followers see that you care about them, the more likely they will stick around and spread the word about your content (across all channels).
Remember that Google owns YouTube. So, since YouTube is essentially a search engine in itself, nailing your SEO (search engine optimization) is paramount.
Include target keywords in your video titles and descriptions to ensure the right people find your content, likewise for your channel description. For example, if you provide productivity advice on your channel, include the keyword "productivity advice" extensively throughout your content. This includes listings, metadata, descriptions, videos, transcripts, closed captions, and subtitles.
To establish a committed and captivated YouTube fanbase, you must first make them psyched about your next video. Creating a series is the best way to accomplish this!
The idea here is to release a new video every week for a while so that your audience will come to expect it. This, like a fantastic TV show, will have your audience eagerly anticipating your content. Alternatively, viewers may decide to binge-watch a number of videos from your series at the same time. They'll be hooked, no matter what!
18. Launch Mini Video Teasers
You want to tease your audience when promoting your YouTube videos. That is, you provide them with just enough information to pique their curiosity, but not so much that they don't need to watch the entire video.
Producing short video teasers is an excellent approach to achieving this. Generally, these are visuals that take a brief snippet of your episode (usually less than 30 seconds) and pair it with your audio's subtitles. You may also accomplish this by combining the audio from your episode with a still image. Then, share these across your social media network with a link to your YouTube channel as a call to action.
19. Embellish Your Banner Art
Like your video's thumbnail image, your YouTube banner is typically one of the first things people notice when they land on your channel page. As a result, it is critical to make it count!
This is the horizontal image that appears above your channel name and videos. Of course, your banner should be eye-catching, aesthetically beautiful, and reflect your brand's personality. It should, however, also be informative, offering people a taste of the type of content you post. So, in addition to your name and logo, think about utilizing a short, snappy slogan that summarizes what you do and what your videos contain.
20. Translate Your Videos
As you know, YouTube is seen by billions of people in over 100 countries across the world. Making your content available to a global audience broadens your reach and significantly increases subscribership while diversifying your audience. One of the easiest yet most efficient strategies to accomplish this is to translate your video content!
YouTube lets you add subtitles to your videos in various ways, including adding your own via an external tool, using their automatic, machine-generated language translations (accuracy varies!), or community contributions.
Subtitles are also an excellent approach to make your video more accessible to deaf or hard-of-hearing viewers, non-native speakers, and those viewing in noisy surroundings. That means more people will see and hear your stuff.
21. Bonus Tip! Add VidChops to Your Creative Team for Fierce Growth
Ditch the stress of handling your own post-production and reclaim hours of precious time back to your schedule, by outsourcing your YouTube video editing requirements to the pros. We'll give your videos the extra polish they need to stand out and make a killer first impression.
VidChops also offers a wide range of added services for content creators just like you—from optimizing your videos for SEO with search-friendly keyword planning and title suggestions to writing compelling descriptions that get the clicks. We also help you organize and manage your tags so you can reach more viewers organically, without spending a penny on advertising.
We're driven by results, not just likes or views. At VidChops, we know that when someone watches one of your videos, subscribes to your channel, or hits the thumbs-up button, they're more likely to come back again and again. That's why we hyperfocus on what really matters: getting people hooked!
Ready to rock? Get your dedicated video editor today.