Ever Wonder How YouTubers Make Millions of Dollars?
We break it all down in our new podcast. After you click the button below hit the
"Listen On Apple Podcasts" link and subscribe to discover the truth.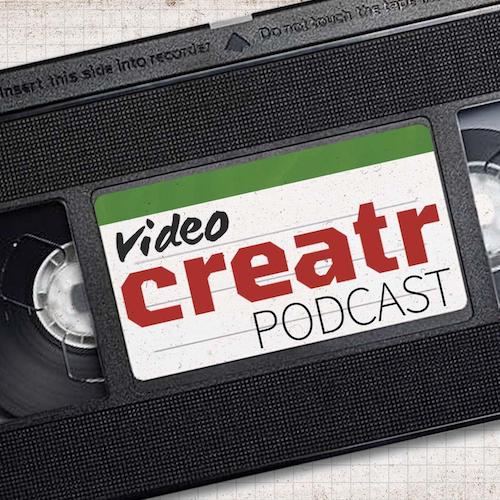 Looking for a simple way to record your live stream?
You've come to the right place!
Live video streams have become the norm in today's society.
From social media sites like Facebook and Instagram to online webinars, the use of live streams to deliver content has been gaining momentum by the day. Studies show that 53% of businesses worldwide stream or broadcast live video at least once per week, with 29% live streaming daily?
With millions of videos being streamed live across the web, it's practically impossible to watch everything that interests you in real-time. Luckily, you can record live streaming video to watch it later. If you want to record your live stream video and repurpose it for later use, there are many options to do so. Regardless of which method or platform you use, the process is super easy. This post will introduce you to the five lesser-known ways of recording live stream video. But first, a quick primer on live streaming.
Live streaming is the process of streaming video to viewers in real-time.
In live streaming, the video is not first recorded and stored; it is sent over the internet as its being viewed in real-time. Some social media apps, like Facebook, have a built-in live streaming feature that invites users to share unedited, raw footage in real-time.
Live streaming technology has become very popular today. Research indicates that 80% of customers would rather watch a live video because it enhances authenticity. Instead of reading a long blog post about a certain product, most people prefer to watch a live stream because it is an easy and convenient process.
So, Why Record a Live Video Stream?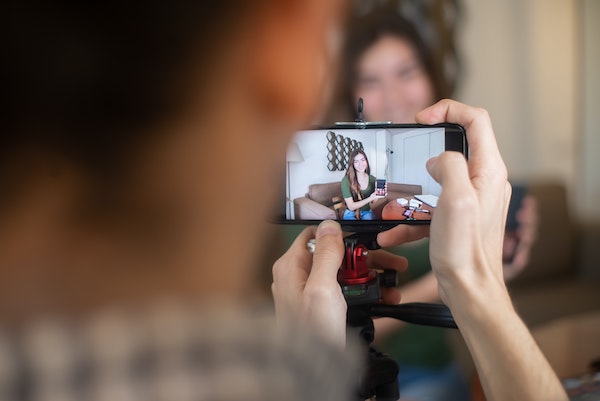 There are four main reasons why recording a live stream video might come in handy. These are:
Expanding your audience – As a business owner, not all your customers will be able to catch your live videos. Recording a live stream and repurposing it for later use ensures maximum reach.
Repurposing your live videos – Repurposing your live streams can enhance your company's brand and offer added value to your clientele. Always save your live video and repurpose it into a different content form, such as GIFs and shorter videos for TikTok.
Generating more revenue – You can always monetize your live recordings. Once you have saved your live streams, you can distribute them as a monetized video-on-demand service to your audience.
Recording enables convenient replays – Finally, it's good to record and save your live videos so you can revisit them at a later date. You can also share these videos with users to view them at their convenience.
Five Easy Ways to Record Your Live Streams
Now that you understand why recording your live streams is important, let's briefly go over the various ways you could use to record your live stream.
1 – Utilize the Built-in Screen Capture Tools
We'll start with the built-in screen capture tools in Windows and Mac.
Both Windows and macOS have custom applications that allow users to capture their screens. You can use these tools to record your screen activity.
To capture live video on Windows 10 and 11, simply follow these steps.
Launch the Xbox Game Bar on your computer by pressing Win+G on the keyboard.
You should see the start recording button. Click on it to start the recording process. You can also use this step to adjust the settings.
If you want to stop recording, click the Record button.
Once done, click on the pop-up notification to see whether your recording was successful.
Note: You may sometimes encounter problems recording videos with the Game Bar. Should this happen, disable the Game Bar or install the Xbox app again. Many users reported having fixed the problem by disabling the Game Bar and reinstalling the Xbox app.
If you're using macOS, follow these steps to record a live stream video.
On your Mac computer, click on the Shift-Command(⌘)-5. You should be able to see a small control panel pop up on the bottom screen.
Next, choose the area where you want to start recording. You can also skip this step and capture the whole screen.
Lastly, click the record button on the control panel and start recording your live video! If you want to stop recording, simply click on the stop icon. You'll be able to access the video file by pressing the preview button.
2 – Utilize Live Stream Screen Recorders
The second option is using live stream screen recorders to record your screen's activity.
One advantage of using live stream screen recorders is that you can customize your video format. For example, you can record your video in either .mp4 or .avi format. Popular third-party tools you could use include CloudApp, VLC, and Adobe Captivate.
Using live stream screen recorders is super easy. While the process may vary from one program to another, the basic steps are virtually the same. To use a live screen recorder, simply download the app and install it on your computer.
Once installed, make sure to adjust the settings to your liking. Lastly, select which section of your screen you want to record and hit the record button.
Pro Tip: Always be careful when downloading free live stream recorders on your computer. Some of these applications can install harmful software bundled with your downloads. Others can steal your personal data, so always safeguard your sensitive personal information.
3 – Use a Hardware Encoder
If you don't want to work with the built-in recording applications, you can opt for a hardware encoder. Hardware encoders are dedicated appliances that record, encode, and send video or audio to a given destination. Hardware encoders can stream your video through the internet, local area networks (LANs), or wide area networks (WANs).
When you stream your video over the internet, be sure to use fast bandwidth. This allows your viewers to watch the video seamlessly. Go for hardware encoders that use HLS (HTTP live streaming) or RTMP (real-time messaging protocol) formats. HLS is preferred because it delivers views to the audience much quicker than RTMP.
Nevertheless, hardware encoders can be a bit complicated for newbie users. The solution is to carefully read the manuals and test your product first before using it to deliver content to your viewers.
4 – Use a Browser Extension
The fifth option is to use a browser extension to capture your live video.
Browser extensions are tools that enhance your browsing experience by adding special features to your browsers. Extensions use web-based technologies like HTML, JavaScript, and CSS. You can simply access them by going to your browser's settings and implementing a special search.
The advantage of using browser extensions is that they are safe and fast to install. Browser extensions are also pretty light; hence can help save on space.
A typical example of a browser extension you could use is Loom. This extension allows you to record your video effortlessly. It also offers other services such as simultaneous capturing, where you can integrate your camera, desktop, and microphone.
5 – Use Mobile Applications
You can similarly use your mobile phone to record live video streams.
Most modern smartphones come with screen recording applications that you could use to record your video. Notable examples are Record it! Screen Recorder, and Mobizen Screen Recorder. These apps are available for both Android and iOS.
Tips to Enhance Your Live Stream Video Recording Process
1: Whether you use paid live stream screen recorders, hardware encoders, or mobile applications, always operate within your budget. Do not get carried away by the euphoria of modern social media and opt for expensive tools. Your goal is to enhance the viewer's experience while also maintaining profitability. And most free tools can achieve that goal.
2: Ensure to leverage the best video streaming services when dispatching repurposed videos to your audience. The perfect choice for this function is Vidchops, a company that offers video editing services for a fee. You could choose one of the three main plans: The Weekly Plan, The Unlimited Plan, and The Double Chops Plan.
3: Finally, make sure to only produce quality content. Delivering quality content at all times can increase your number of viewers and subscribers.
If you are looking for ways to record your live stream videos, there are many options you could choose from. You could utilize live stream screen recorders such as Camtasia, FlashBack Pro, Movavi, OBS Studio, CloudApp, VLC, and Adobe Captivate. These tools can easily be accessed from their respective websites.
You could also utilize the built-in screen capture tools in your Windows or Mac computer to record your screen activity. Alternatively, you can use a hardware encoder, especially one that uses the HLS (HTTP live streaming) format.
We hope this guide will provide you with the means you need to capture quality video streams. Feel free to comment and share.