Ever Wonder How YouTubers Make Millions of Dollars?
We break it all down in our new podcast. After you click the button below hit the
"Listen On Apple Podcasts" link and subscribe to discover the truth.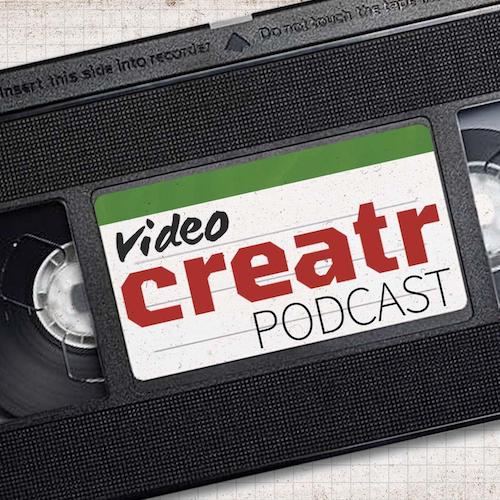 Despite the ups and downs of 2020, a video emerged stronger than ever before. Eighty-three percent of marketers believe that video marketing is the wave of both the present and the future.
With more people consuming increasing amounts of video content, you need to be aware of current video marketing trends. Here are 12 trends you'll want to keep an eye on
:
Here are 12 of the most relevant and popular trends in video marketing you can expect to see in 2020.
1. More long-form videos
Contrary to popular opinion, human attention spans aren't shrinking. One piece of evidence for this is the popularity of long-form videos.
A 2017 study found that approximately 80% of five-minute-and-under videos drove less than 33% of engagement. In contrast, videos longer than 15 minutes yielded 50% of audiences.
There will always be a place for bite-sized short-form snippets, but longer content gives you more time to form emotional connections with your prospects.
So be on the lookout for more long-form content.
2. Interactive (shoppable) videos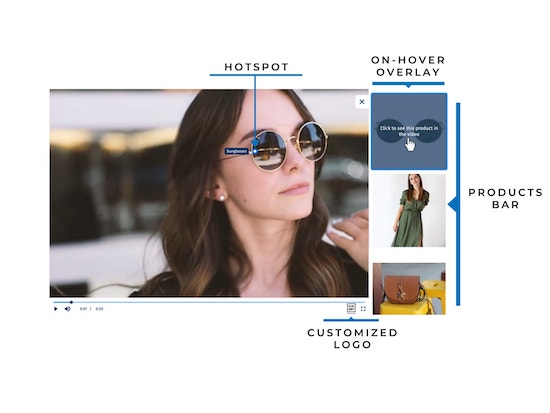 Another trend worth watching is linked-video ads. Although these ads have been around for a while, their functionality is improving. Soon you should be able to interact directly with retail ads using click-through links or a shoppable feature that pulls up all of an advertised item's information when you hover over it.
E-commerce and online retailers especially should take note of the infinite potential of shoppable videos.
3. A data-first approach
This approach ties in with the personalized trend. It helps you increase engagement and conversion by targeting the right audience at the right time with the right message.
The data-first approach will enable you to pinpoint what's working well and what needs to be tweaked to improve your video marketing ROI. Data is not about putting more things on your plate—it's making sure you put the right things on your plate.
4. 1:1 videos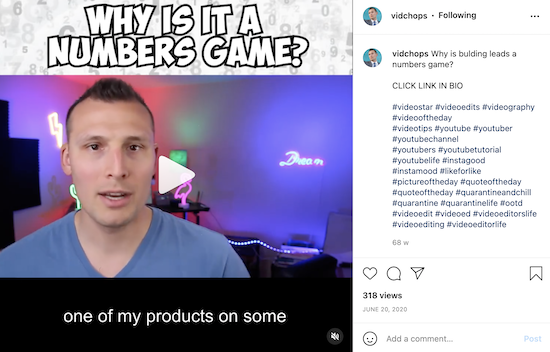 More than 90% of Facebook's 1.74 billion monthly users access the platform from their cell phones.
Since 60% of Facebook users are mobile-only, it's imperative to create mobile-friendly content, such as 1:1 videos. This square video style is popular among mobile users, with their devices in portrait orientation.
Those quick recipes and marketing-guru ads that are sprinkled in your Facebook feed are almost always presented in 1:1 format.
5. Embracing landscape––and other dimensions
But 1:1 video isn't the only mobile-friendly way to display content. More brands are beginning to recognize how versatile and valuable it is to integrate different viewing styles across channels. For instance, Instagram started supporting landscape video in 2019 on its long-form video offshoot IGTV.
6. Get ready for even more live videos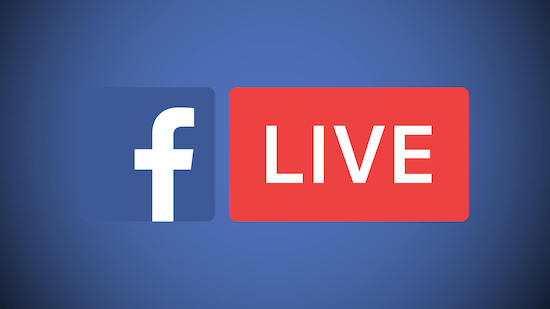 Live media has always been tricky. Without an opportunity to stop, assess, edit, and finesse your video content, you open yourself up to greater opportunities for criticism (we all know about the downfall of Facebook Live). However, there is still a strong audience out there making the case for live videos, due to its engaging nature––especially when viewers can interact with the live host.
As more and more celebrities and influencers stream live on platforms like Instagram and Snapchat, audiences will continue to follow. Live feeds typically consist of spirited discussions, answering questions, even directional interaction (where a host asks their viewers to ask them questions, in real-time). This type of content is prescient and very trendy given the ephemeral nature of in-the-moment engagement. What's more, Instagram also allows you to archive and save live videos so that viewers can watch later, making it all the more powerful. Whatever your thoughts regarding live video,
it is here to stay.
7. More training and educational videos
Services like Masterclass, Skillshare, even video tutorials on YouTube, represent a large segment of the internet's video-based viewership. In addition to the value offered by DIY educational and training videos, the potential for even greater growth is vast. Think about it: if you have ever had a question you wanted answering, regardless of the subject matter, YouTube is typically the first place you go to find a how-to video that explains it all, step by step. And that's because video content is much more useful to today's audiences as opposed to static text description on web pages.
Where the opportunity for growth presents itself is in the quality of the content. Video marketing creators will churn out more polished and expertly edited content the more hits they receive. And as the rise of influencer culture continues, more people will be turning to YouTube and similar video platforms to engage audiences with tutorials. This is definitely a trend worth following for 2020.
8. Personalized videos
Companies are always trying to capture their audience's attention. And while there are many different ways to go about this, one of the most popular in recent years, and one that shows great potential for innovation in 2020, is personalized video content. A personalized video is essentially a video customized for each viewer in a way that uniquely engages them. One way of achieving video personalization is to customize the content towards a viewer every single time in a unique way. And while this trend has proven especially profitable for businesses, there has also been an increase in usage on social media, given the rise in popularity of video personalization platforms like Cameo.
Using video personalization technology, marketers can customize their content to each recipient by incorporating unique identifiers (i.e. a viewer's name, their company, their job title, or even their profile picture). What makes this form so popular is the fact that you do not have to create a new custom video every single time. By recycling the same video and using the platform's designated frames, you can give viewers the look and feel of an individual personalized video.
And the business results have shown a surge in numbers. The benefits of personalized videos include an increase in user engagement, higher open rates, and higher CTRs. In fact, a study by Smart Insights found that 72% of consumers would only engage with marketing messages that are personalized to them. But more than anything, personalization allows brands to connect and build relationships with their audiences, improving the likelihood that those viewers will become dedicated, long-term consumers.
9. Silent videos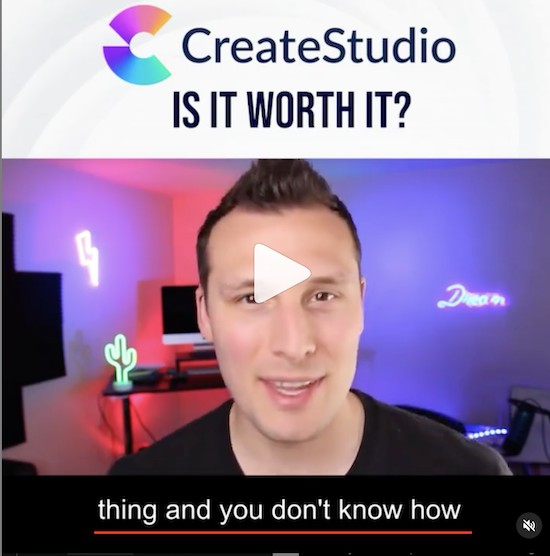 It's hard to imagine the existence of a marketing world before Facebook's auto-play feature, which automatically plays videos in your feed without sound. This game-changer revolutionized how audiences receive video and interact with video content––and now it is the new norm. Watching silent videos, perhaps unexpectedly, caught on right away. Since then, creators have introduced subtitles, animations, static imagery––all of which provide enough context when placed inside video frames that audio isn't even necessary. As a result, numerous platforms, including Instagram, Twitter, even LinkedIn, have made auto-play functionality the standard, and the trend is only going to grow more popular as engagement and click-thru figures continue to climb. You should also include subtitles to your videos.
10. 360-degree videos
Interactive videos have been an emerging trend for a while now, and their popularity shows no sign of slowing down, as VR and AR usage continues to grow. In fact, a recent study by Magnifyre found that 29% more people prefer 360-degree video when viewing, even when the same video in a more traditional format is available. And perhaps most significantly, this type of video marketing is extremely in-demand right now, despite the uncertain times.
As the coronavirus continues to decimate businesses and cultural centers around the world, many brands and businesses are rushing to get their content available online. And many, including museums, Broadway plays, sports, and art galleries, are using interactive 360-degree videos to engage with their customer bases. For example, Google Arts & Culture has gathered an impressive collection of artwork from over 1200+ museums on its platform, including the Guggenheim and the Musée d'Orsay––and anyone with access to an internet connection can take a virtual tour from anywhere they like. The engagement results have been hugely successful given the number of people yearning for cultural connection while locked indoors. So watch for this growing trend to expand into new territory in 2020, and beyond.
11. More call-to-actions
There are obvious benefits to increasing the reach and engagement of your videos. But how to make that happen isn't always so simple. If you've created an effective video, but it is not driving the conversions that you had hoped for, you would probably do well to include a CTA, or call to action. Coincidentally, many businesses are also picking up on this trend in 2020. By customizing a linkable message, HTML script, or image and adding it anywhere in your video, you can visually tell your viewers what they should do next.
The placement of the CTA is crucial, but a solid video editor should be able to share the best options. So be on the lookout for more advanced CTA-themed content.
12. FOMO-driven social media "stories"
The fear of missing out (FOMO) is a powerful tactic to capture a consumer's attention. Seven out of 10 millennials experience FOMO, and 25% of millennial shoppers go on FOMO-spending binges several times a year.
One of the best ways to tap into FOMO is by publishing social media "stories" that disappear 24 hours after posting. Because these stories don't last long, people tend to check them out right away. Consider stories for posting product announcements and real-time updates.
So there you have it—a dozen of the most popular new and continuing trends for 2021!
If you want to embrace one or all of these trends, make sure you have a great video editor—like Vidchops—in your corner. Offering affordable, easy-to-understand subscription plans, Vidchops is one of the best video editing services around for newbies and pros alike. Please visit www.vidchops.com to learn more.
Read
what our happy customers have to say about us.