Ever Wonder How YouTubers Make Millions of Dollars?
We break it all down in our new podcast. After you click the button below hit the
"Listen On Apple Podcasts" link and subscribe to discover the truth.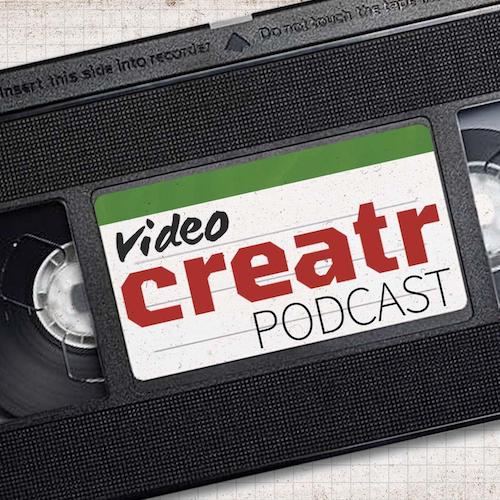 We all know how stressful it can be to not only shoot a video, keeping in mind all the right angles, lighting and a host of other technicalities, but editing a video as well. Many of us have tight schedules, pre-set deadlines or other commitments that require the video to not only be in top-notch shape and quality but also ready for upload in record time.
How does one balance all of these tasks and still be creative, calm and prepared for the next video shoot? Especially if you have a weekly or even daily video schedule. That's where Vidchops comes in. Vidchops is subscription based video editing service for Youtubers. it is a total stress reliever with built-in features that make a great support system for all those who need it. With Vidchops involved, it's more than just video editing, it's also about being available for clients looking for feedback, suggestions, and assistance. With the field's best consultants, always ready to assist you at Vidchops, you can totally relax and know that you are in one of the best hands in the business.
Nuances for Newcomers:
If you're new to video making, have a gazillion questions or simply need someone to talk to. You might be interested in tips or techniques on how to better your video shoots, get the simplest yet effective lighting. Vidchops is where some of the brightest minds help you figure things out from a to z for all your videos. With Vidchops video editing service yo, you will get epic turn around time. You will also be able to pick up a few pointers on how you can better your video shoots to get even better quality and style the next time. And it could be anything, from color balance to lighting, angles, sound… you name it!
Seasoned Seasoning:
When it comes to seasoned professionals, Vidchops is the place to get honest feedback, advice and suggestions regarding your videos as they are edited, to help elevate your work as well as enhance your viewership and audience. Don't take our word for it, below are a few awesome people who have shared their views on working with Vidchops. Check their complete videos here. And a few extracts from the videos below.
Vidchops literally saves us hours and hours of work every month that we don't have to worry about doing and not only that, they're doing the work better than what we would have done ourselves. The color correcting is great, the audio is great, and even when we mess things up in the shoot, it gets fixed post-production. And should there be a problem, we send it right back to them and they fix things real quick. They've gone above and beyond, adding bells and whistles that we didn't think of. We highly recommend this service. Thank you Vidchops!
I want to pay a compliment to Vidchops.com. They're my editors for my channel and I love what they do. They turn around my videos within 48 hours and they're always beautiful and well edited. What's great about it, is it's an objective eye for my product. That's why I like using them. Also they have so much experience in the business that they give me the best edit of my videos that I can expect. I just want to say thank you Vidchops, you're the best. I really love working with you and would like to continue working with you. Thanks again!
One of the biggest ways Vidchops helps me out is they give me a ton of time to do stuff like this…. handling my business and focusing on my videos. We don't have the time to do all the editing, and these guys do a killer job. So that's why I use them and think you should too. The communication going back and forth is super easy, I mean, if I can do it anyone can do it.
I've published hundreds of videos to my YouTube Channel and I'm proud to say that Vidchops was a big part in editing many of those videos. In fact, some of my best performing videos were edited by Vidchops. They took my own style and made it better and today, I've learned a lot about video editing based on what Vidchops has done for my videos from editing, style and more. If you need help with your editing, I can't recommend Vidchops any more than you should get hooked up.
The Point is…
Vidchops is your one stop destination for all your video edits
but that's not all. With subscription based video editing service Vidchops, you can also receive our state-of-the-art consultancy ranging from a to z of video editing as well as video shooting that will not only impress you, once you see the results but is sure to also, take your work to the next level. Right to the top!
I invite you to try us out. No other video editing service out there understand social media the way we do and I'm confident that we can help you grow your audience and become the authority in whatever space you're in.
We offer a risk free 14 day money back guarantee. So if you're not happy with our service you can get your money back, no problem. So go ahead and click the link below and find a plan that's right for you.
[maxbutton id="1″ ] [do_widget id=recent-posts-2]