Ever Wonder How YouTubers Make Millions of Dollars?
We break it all down in our new podcast. After you click the button below hit the
"Listen On Apple Podcasts" link and subscribe to discover the truth.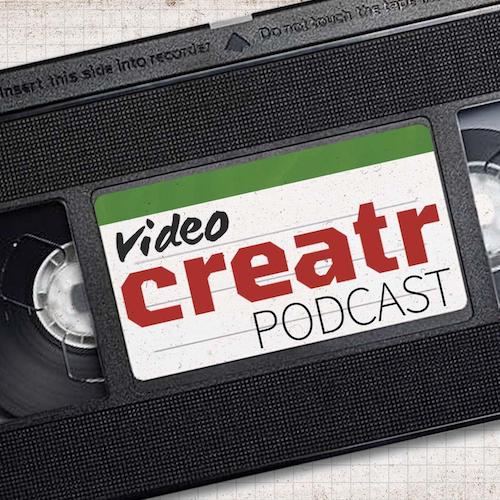 It's no secret that videos are a powerful tool, not only for businesses but content creators and influencers as well.
Every day, millions of videos are viewed online, across various platforms (Facebook, YouTube, Instagram, etc.). With all of this attention, creating videos to promote yourself or your brand should be a no-brainer.
In fact, the only factors you need to consider before creating your content is what types of videos you want to create and — more importantly — how you're going to edit them to ensure they are as impactful as possible.
When it comes to video editing, business owners and content creators will be left with 3 options. The first is to edit the videos yourself, which isn't recommended unless you have prior experience.
This option, while albeit the cheapest route, can also be the most time-consuming. If you don't have the time or expertise, you're likely to consider the last 2 options, which are:
Hiring a freelance video editor
Partnering with a professional video editing service — like

VidChops
It is hard to choose which of these final two options is the most cost-effective, so we have tried to lay out some clear differences for you below:
How Much Do Freelance Video Editors Cost?
According to ZipRecruiter, a freelance video editor will cost you an average of $27/hour. Content creators report that the average YouTube video could take anywhere from two to three hundred hours to create.
If you're a business owner or content creator that produces a lot of videos every month, it's hard to consider this hourly rate feasible.
Additional Factors to Consider
Beyond price, you also need to consider turnaround time when hiring a freelance video editor. Because freelancers on sites like UpWork and Fiverr tend to take on a high volume of projects at one time, it's likely you'll be waiting days or weeks (and sometimes even months) to receive your finished video.
Lastly, most outsourcing platforms out there don't properly vet their freelancers to ensure they actually possess the proper skills and experience.
This means the freelancer you hire can claim to have the most cutting-edge video editing software and 20 years of experience when in reality they just started editing last week.
The worst part is, you won't be able to verify their qualifications until you actually hire them and see the results.
How Much Does VidChops Cost?

At VidChops, we approach video editing in a unique and cost-effective way. Instead of charging you an hourly rate, we offer three separate monthly pricing plans.
What's more? Unlike other video editing services out there, we don't lock you into lengthy contracts. This gives you flexibility while ensuring you only pay for the amount of video edits you need on a monthly basis; nothing more, nothing less.
Here's a breakdown of our pricing plans:
Weekly Edits ($325/Month)
Perfect for small businesses or content creators who are just starting out. This plan gets you 4 edited videos per month, a dedicated video editor, royalty free stock footage and audio, and more!
Unlimited Edits ($595/Month)
If you're a digital agency or content creator with a high volume of videos per month, then our Unlimited Edits plan is ideal for you.
Not only will you get 8 to 12 video edits on a monthly basis — plus a dedicated video editor and royalty free stock footage/audio
— but you'll also get a dedicated account manager to oversee everything and unlimited revisions!
Double Edits ($995/Month)
This plan offers the most value, by far for professional content creators, digital marketing agencies, and large businesses.
For $995/month, you'll get 16-20 video edits, plus 2 dedicated video editors, an account manager, and lower third titles and transitions. Additionally, we'll work on 2 videos at once.
All of our pricing plans include 48 hour turnaround times, video proofing, and a 14 day money back guarantee!
What's The Verdict?
When considering the high costs of hiring a freelance video editor (coupled with the slow speed of delivery), it's easy to see why VidChops is essential for any business, digital agency, or content creator.
If you're ready to make an impression with your videos, sign up for VidChops today or get in touch with us to learn more!