Ever Wonder How YouTubers Make Millions of Dollars?
We break it all down in our new podcast. After you click the button below hit the
"Listen On Apple Podcasts" link and subscribe to discover the truth.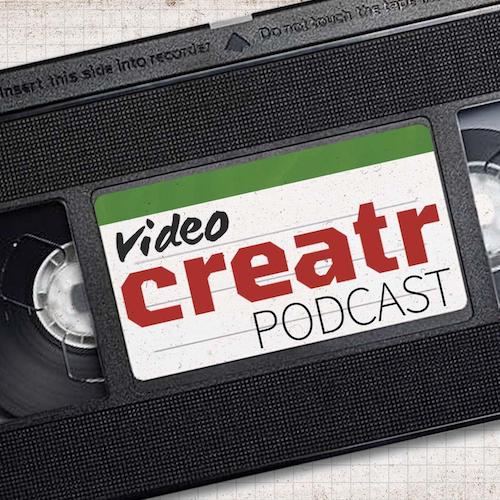 Businesses today have multiple mediums and avenues to create a strong presence online. However, according to marketing experts, video marketing is, by far, one of the most effective methods for attracting new customers. But, why?
As a medium, videos are easy to digest for potential customers and tend to grab their attention more successfully than other types of promotional content such as image or text ads. They can also convey specific brand messages and give your audience a clear picture of what you offer and what your company stands for.
With this in mind, if you're not already using video to promote your brand, you should make it a priority. To help get you started on the right path, we've put together a list of the best ways your business can utilize video marketing.
Creating Brand Awareness
Brand awareness is a critical part of finding new customers, no matter how long your business has been around for. No matter what, there's always going to be a group of people that know little to nothing about your company.
While you can create awareness in a multitude of ways, doing so with video is ideal as it can truly grab the attention of potential customers and speak to their needs in a unique format.
Keep in mind, the goal with brand awareness videos is to get the word out about your company and what you offer. You're not really focusing on any specific product or service, but your business as a whole. This is why a lot of companies choose to create awareness videos that highlight their values.
Promoting Specific Products or Services
Promoting one (or several) products or services is proven to be more effective with video than other mediums. Why? Most consumers want to see products before they make a purchase, and sometimes a static image isn't enough to win them over.
Products like shoes, apparel, tech, etc. are best showcased in a video as you're giving potential customers a close look at your product's best selling-points and attributes. Even if you sell digital products — like software or web apps — videos can still be effective for product demos that serve as both a tutorial and promotional content
Additionally, if you're a services-based company — plumbers, electricians, pest control, etc. — you can create powerful videos that explain your process, pricing, and other unique attributes that separate your business from the competition.
Sharing Customer Testimonials
Brand reputation is everything these days. This is why so many companies focus on getting reviews from their existing customers, as these testimonials add reputability and trust for future customers.
Think about it: if a potential customer visits your website or social media and doesn't find any reviews, the likelihood that they'll trust in your brand enough to make a purchase is slim to none. While any type of review can be helpful, they're even more powerful as video testimonials.
This typically requires you to interview one or more of your customers so they can best describe their experience with your products or services. The goal is to let others know what they can expect from your company from a consumer's perspective.
Partnering With The Video Editing Experts

Now that you know how effective videos can be when it comes to building your business' online presence, it's time to start creating content. Once you do, you should consider partnering with a professional video editing team — like Vidchops — to ensure your videos stand out and leave a lasting impression.
At Vidchops, we specialize in video editing for businesses and make it easy to create professional videos consistently for a price that fits your budget. Beyond providing a library of royalty free stock footage and photos, stunning transition effects, and more, we can also complete your videos in just 48 hours.
To get started, see our pricing plans, or give our video editing services a try with a one-time video edit now!