Ever Wonder How YouTubers Make Millions of Dollars?
We break it all down in our new podcast. After you click the button below hit the
"Listen On Apple Podcasts" link and subscribe to discover the truth.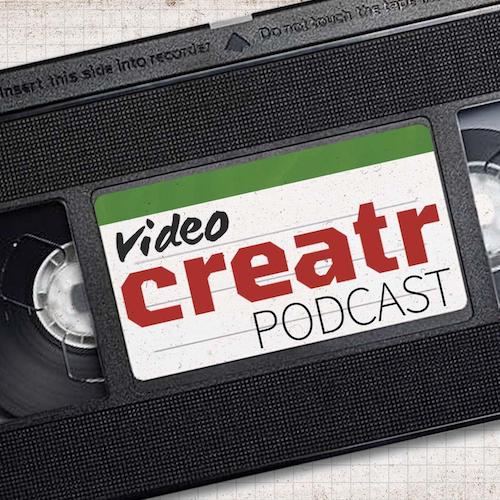 While there are hundreds of thousands of creators on YouTube, the ones who succeed are the ones who use the right video marketing strategies to increase their video views.
If you use the right tactics, you can have a steady and growing income stream. You can be financially independent, and live by your own hours outside the confines of an office. You can be your own boss.
But for all that to happen, your videos must be seen. They must get traction and must be ranked high in YouTube search.
Before we get to effective strategies to increase your video views, let's pause and understand the significance of YouTube. For starters, it's the second biggest search engine on the planet.
If the platform had been growing in popularity over the years, the pandemic has only accelerated that growth. 81% of US adults use the service now, compared to 73% in 2020.
What's more important, in the crucial 18-29 age group, the usage is at a whopping 95%. Yes, it's higher than even Instagram, which is at 71%.
It's the age of the video. Specifically, it's the age of YouTube.
This also means that the competition has tremendously increased. Every day, there are thousands of videos being uploaded in every possible category. More and more creators are realizing the potential of YouTube.
To stand out and succeed, you've to be organized and use the latest video marketing strategies out there. That's where Vidchops comes in.
With our experience and expertise in video editing services and from our interactions with some of the most successful YouTube video makers, we've learned some of the best tactics.
If you're a video content creator on YouTube, here's the only guide you'd need to increase your video views. Below are 11 effective and proven strategies that you can start implementing right now.
11 proven tactics to increase your video views on YouTube
1- Get the basics right
Let's begin with the basics. You need to ensure that you've taken care of your "About" section. Be creative and interesting but not too long.
Although you're introducing yourself and your channel, talk about what the viewer will get.
The viewer doesn't have to know about your history or expertise. Communicate how their lives will be better or how their problems will be solved if they watch or subscribe to your channel.
Next, make sure that you've uploaded the correct contact information. This will allow collaborators or sponsors to contact you. It also shows that you're genuine.
2- Develop a visual identity
Is your channel's name distinct and memorable? You need to have a name that's not too long and yet stands out from the crowd. It can be your name or something you create based on your content.
Next, spend some time on the logo and your channel icon. It should be noticeable and people should be able to associate it with your channel. Don't make a complicated piece of art with too many intricate details.
Once you create it, you'll have to consistently use it. Think of it as your YouTube business card.
3- Find your niche
If there's one thing we've learned at Vidchops after interacting with successful video creators on YouTube, it's that this is where you've to spend most of your time.
Don't settle on a topic just because it's trending right now. This means that there are already enough creators and unless you can come up with an exciting new angle, you won't be distinct.
The key here is to be as specific as possible. So, don't start a channel on backyard decor. Instead, think about medieval castle ideas for backyards. Or, don't settle too fast on Japanese language lessons. How about learning Japanese through cartoons or music?
Believe us, there's an audience for anything if you can make your content interesting.
4- Know how to rank high in search
You should know how to optimize your content for YouTube to find your video and feature it prominently in the search results. To put it simply, you need to learn how to rank higher for all organic searches on YouTube in your category.
If your niche is tax-saving tactics for car mechanics, when someone searches for those keywords, you need to be seen at the top.
For this, you have to find out what the keywords are in your niche.
Remember that you need to find keywords that don't have a lot of videos.
Next, you have to integrate those keywords in your title, description, tags, etc. Those should be clearly included in your metadata.
5- Customize your thumbnails
Think of YouTube thumbnails as shop windows. Yes, they need to indicate what's inside and no, they're not entirely representative of all that's inside.
Your thumbnail has to be distinct, memorable, and "on brand." It needs to have the same elements, color scheme, angle of photos, typography, and the number of words across your videos.
Importantly, it should be easy to read. Don't fill it with long sentences, or too many exclamation points or emojis.
This is also your opportunity to get yourself out there. You could creatively use your photo and build your brand identity. Remember that the photos should be from the same angle, and with the same lighting.
Don't change your hairstyle or clothes too often, at least when you start out. What you want is people to instantly recognize you when they see the search results or recommendations.
6- Create plenty of videos
So, you've found your niche and your keywords. Now the focus should be on creating not just one but several in that category.
The smarter way is to divide your content in such a manner that it allows you to make more videos out of it. Instead of dividing it into part one or two, you should aim to make it a separate but thematically aligned video.
If you're creating a video on the ten best cheap motels in Florida, you could also create another on the ten best cheap motels with pools in Florida, and the ten best cheap motels near the beach in Florida. The more videos you create, the more research you'll have to do. That'll increase your expertise in your niche.
If you have more videos on a topic that they're interested in, they'll spend more time on your channel.
When you have several videos on a niche, it also gives you opportunities to establish your brand.
How you begin your video, introduce yourself, end the video, and the graphics and music you use will together help build your brand identity. When you have more videos, your audience will have more opportunities to associate you with a brand.
7- Create playlists
Your audience is not on YouTube for a couple of minutes. They'll go where they find interesting content.
To ensure that your audience sticks around, create playlists. This is also one more reason to create more videos as that gets you the bandwidth to divide them into playlists.
Playlists help keep your audience in your content universe. You can direct them to your content when your video ends and another one of yours begins.
8- Engage with your audience
The primary aim of your video marketing shouldn't be to build an audience. It should be to build a community. And communities are built on relationships.
It isn't difficult to engage with your audience. The key is to do it consistently and with humility. To begin with, start reading the comments.
You should thank those who expressly like your videos. You should also pay attention to the parts they liked. Maybe it was the topic or the fact that it was laid out in simple terms.
Or they might have liked your presentation, the music, or the graphics. Listen to what they're saying and do more of that.
The comments will also give you ideas on what to do next. Importantly, you can find these in the comments section of other creators. Go to your competitors' videos and thoroughly scan the comments to see what those viewers are asking for.
That'll give you a wealth of ideas for your subsequent videos.
You should also look for comments with negative feedback. Maybe the graphics are too distracting or the music is loud or you're taking too long to come to the point. Look for these constructive comments especially when you're starting out.
Finally, run contests. They're an excellent way to involve your audience. You could reward the winners by featuring their ideas in your videos and thanking them.
9- Collaborate
Success is partly a function of your talent and mostly a function of who you associate with.
As a YouTube creator, you can amplify your efforts by collaborating with other creators, and brands. You shouldn't team up with someone in your category. Instead, look for established names or trending upstarts in other categories.
You can make a couple of videos together. Or you can ask them to appear on your video for an interview.
You should also look beyond the obvious and find content creators from other platforms. These will be easier collaborations as they'll see the potential to get an audience from YouTube. Find exciting creators from TikTok, Snap, or even Twitter.
10- Promote through social media
You have to get your followers on social media interested in your YouTube channel. Those are your family, friends, colleagues, and your extended network who're the easiest to reach.
So, how do you post? Rule no. 1. Don't post with a YouTube link and some text. Facebook, Twitter, or other social media platforms don't like when you leave them. So, if you post a link to your YouTube video, they won't prominently feature that on others' timelines.
It's a wasted effort. Thankfully, there's a better way.
You should make a shorter edit of your video. (This is another reason to outsource your video editing services, which we shall see next) This short video should introduce the concept and intrigue the audience.
You should then post this "trailer" on your social media channels with a description. Now the platform won't have a problem showing it to your followers.
Messaging platforms are also effective channels to promote your content. You can send your links with a small description to your friends. You can also create a group for your YouTube videos on WhatsApp. This is also an excellent way to get feedback from those close to you.
11- Use Vidchops
The best video marketing strategy is to focus on your core competency, i.e., content. You should outsource video editing to experienced service providers like Vidchops.
A subscription-based video editing service, Vidchops will provide you the services of expert video editors. You don't have to hire editors on your own, which can be expensive. You also don't have to repeatedly engage with them with your suggestions and wait for them to respond.
The process is exceptionally easy. You shoot the video and upload it to Vidchops. We'll edit the raw footage and then you can download it.
What else do you get with Vidchops that can take your YouTube videos to the next level?
Professional editors: You get the services of professionals and not amateurs with little or no experience. These are editors trusted by the best in the business.
Stock video and audio: What can add value to the simplest of content is the right video and audio. Our subscription package gives you access to high-quality and importantly, royalty-free stock video and audio.
Committed client support: Vidchops will deliver videos of the highest quality that are in sync with your brand persona. Our client support will answer all your queries and take your inputs to deliver the right product.
24 – 48 hours turnaround time: No need to wait for weeks. After you upload your footage, you'll get your video in just a couple of days.
Expert consultancy: When you subscribe to our services, we'll arrange for a detailed call with one of our expert team members. Through this, we'll share some of our best practices. We'll also understand your brand identity and the desired style and tone of your videos.
So, to make sure that you increase your video views, and build a community, get in touch with the experts at Vidchops. You take care of the content, we'll take care of the rest.