Ever Wonder How YouTubers Make Millions of Dollars?
We break it all down in our new podcast. After you click the button below hit the
"Listen On Apple Podcasts" link and subscribe to discover the truth.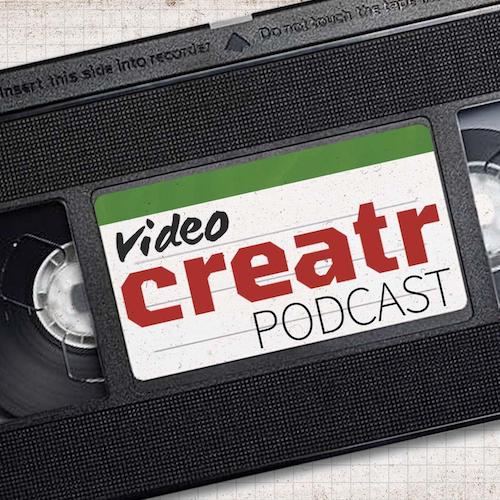 Many successful YouTubers claim that a video thumbnail is as important as the video content itself. This small picture can even make YouTube algorithms promote your video above others.
More views mean more money and as Augi Johnston, YouTube influencer, always says, "money is fire, videos- they are lighters!" Great thumbnails literally translate into greater profits.
Thumbnails: Why do we need them?
There are three factors that dictate how well a video will do on YouTube:
Click through rate: The number of people that have seen your thumbnail and the % that have clicked it.
Average view duration: Average time each person watches your video after clicking it.
Overall watch time: The total minutes the video has been watched by all viewers. (this is not an average per viewer, but the total time).
Four Tricks of a Successful Thumbnail
1. Bright colors
Many Youtubers already know this trick, but making the thumbnail with both contrast and bright colors will draw the eye in.
2. Use Emotion
It's vital to include a face- whether it's yours or someone else's. People want to engage with other people and not a word bank. The face you choose should clearly express an emotion.
A simple trick is to set up a camera prior to shooting your videos and snap some shots of yourself expressing the basic six emotions: sad, happy, fear, anger, disgust or surprise. Include some actions such as pointing, yelling, or holding a prop to make your picture pop.
3. Readable Text
It's vital that your text is clear and concise and can be easily read from a smartphone screen. To do this you could try adding outlines to your text or drop shadow. Don't forget to make sure the color of the text contrasts with the background.
4. Create curiosity
One of the only ways to increase your click through rate is to create curiosity through your thumbnail. This step takes a little more creativity by placing yourself in the place of the viewer.
For example, what sounds more interesting, "top ten tips for Architects using YouTube" or "Architect quits day job for YouTube"? The second one creates curiosity because even if I am not an architect, I want to know how you can make money off YouTube.
Create a System
Creating a system allows you to streamline the process of making thumbnails. As mentioned earlier, before shooting your videos, snap some photos of yourself with different emotions and actions.
You can then remove the background of these by outsourcing (such as fiverr), editing in programs like photoshop or free online software like remove.bg, or Photopea. You can also spice up the image using overlays like the ones found for free at freepic.
Remember, your video won't get views unless the YouTube algorithm believes people are interested in the topic. You can have some control over this by creating thumbnails that draw viewers in generating demand for your "product." If you need help or don't have time to edit, VidChops specializes in editing YouTube videos.