Ever Wonder How YouTubers Make Millions of Dollars?
We break it all down in our new podcast. After you click the button below hit the
"Listen On Apple Podcasts" link and subscribe to discover the truth.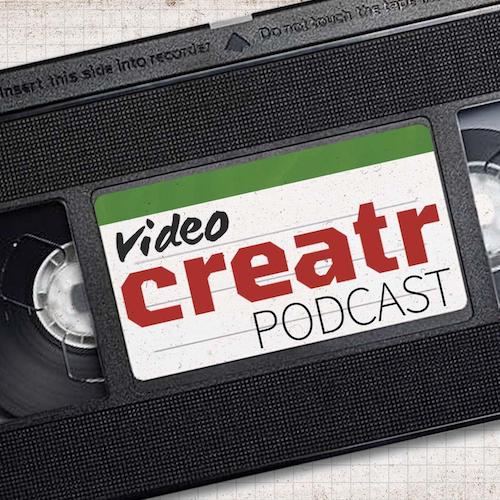 YouTube influencers are the big shots online these days! There are YouTube influencers with beauty channels, gaming channels, food channels, travel channels – you name it! People all over the world look to these influencers for advice. These YouTube influencers are a source of entertainment, but are also often a real source of education, as they are just real people showing their audience some real experiences.
Because these YouTubers post their content in video form, they need solid video editing to make their content presentable to their audiences. They start with a lot of raw footage, and they need to cut it down to give their audience what they came for.
Why video editing is key
The video editing is extremely important and it is ultimately what helps bring out the best in that video. Beginning of the video needs to be catching, and the middle of the video needs to keep the audience entertained. And the ending needs to include some good final thoughts, along with asking the viewer to click on another one of their videos. A YouTube video needs to have all of these elements in order to keep viewer retention. This is why it's hard to be a successful YouTube influencer! A lot of work goes into the footage and the editing, and it's a hard job to get everything done in a timely manner. Followers want more content daily, so it's important to make a lot of videos every week and continue to post them. This can be very time consuming and very tedious.
This is where Vidchops comes in to help! Vidchops can save YouTubers tons of time and money by editing their videos for them! Say goodbye to long hours of editing, watching, and re-watching just to make sure everything is right – hand over the clips to Vidchops and we will do all of the work for you! If you're a YouTuber and you have been thinking that you could use a little help editing your videos, Vidchops is absolutely perfect for you!
Vidchops does it all!
Vidchops doesn't just do the "bare minimum" editing. We do everything that you would do yourself and more. Vidchops care of all the jump cutting, transitions, additions of titles, lower thirds, call to actions, animations, and end screens. We can add background music, color correct, enhance parts of the video with special effects, remove shake, and synchronize audio. We can also eliminate background noise in videos and enhance videos with transition effects. Vidchops truly do every aspect of video editing!
Vidchops is different from other editing companies that you might have already heard about. We are a team of professional editors who take pride in making your videos as perfect as possible. The personal quality of your videos is still maintained in our work because we use your style and input in the editing process. Our goal is to save you a ton of time and energy! It's a fast tool for you to use with a very quick turnaround rate.
Vidchops is so easy to use

With Vidchops, stock video and audio is included as well. It's easy to request videos edits and revisions too. Our turnaround time is super fast, and you will love the final product!
Get a subscription to Vidchops today!
You can get a monthly subscription to Vidchops for just $295 a month! This monthly subscription includes four edits a month, a dedicated account manager, royalty free stock audio and video, and 48-hour turnaround guaranteed. There is no contract so you can cancel at any time. As you can see we are super proud of what we've built here. Get more details here!
Can't get enough of Vidchops?
If you're an avid video maker, you're going to need more than just four edits a month. Lucky for you, we have a monthly Vidchops subscription with unlimited video edit requests for just $595 a month and all the things I mentioned previously are included here as well. Check out how Vidchops helped Trinity and Beyond to get their videos edited when they most need it. 
Contact us today for more information!
If you're a YouTuber or any other kind of social media influencer, or you just like making great videos, Vidchops is the perfect tool for you. It's simple, fast, and will help you create more videos and better videos without lifting a finger. Your videos will still be as personal as ever, just without you using hours and hours of your own time.
Contact us at vidchops@gmail.com if you have any questions or you can sign up now! 
[do_widget id=recent-posts-2]