Ever Wonder How YouTubers Make Millions of Dollars?
We break it all down in our new podcast. After you click the button below hit the
"Listen On Apple Podcasts" link and subscribe to discover the truth.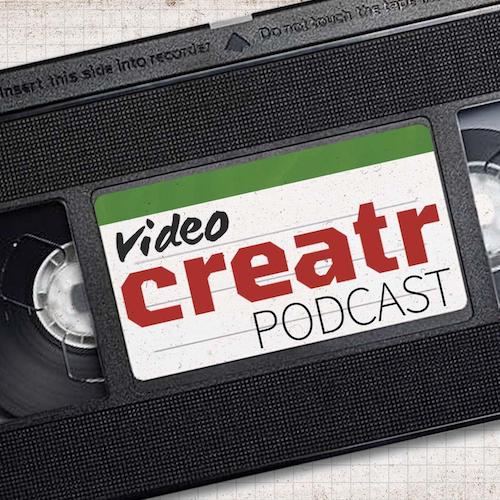 If a picture is worth a thousand words, a video is worth a thousand pictures.
That's something all YouTubers, digital marketers, small businesses know. A slick, well-edited video has the power to attract more subscribers, get more engagement, exponentially grow the channel, find immense social media traction and thus catapult its maker's popularity. In other words, it has the power to make its producers rich. Vidchops is based on this simple and powerful truth.
Content is Only Half the Story
For a video to succeed and develop a life of its own, it has to be watchable, likable and shareable. Most people, including YouTubers, believe that these 3 attributes are a function of the content. They think that an original piece of content, whether it's about hacks, opinions, reviews, short fiction, or commentary, is all that's needed to make a great video. They are partly right.
Of course, content matters. But the content also has to be engaging, interesting and, importantly, look professional.
For years, only established brands with access to editors and studios could achieve that. But when video editors like Vidchops became accessible, amateurs and first-timers had the power to create something unique.
Why not Get an Actual Editor?
Some of you may be thinking, well, hang on, why can't I hire an actual video editor? Why can't I shoot my video, get them to edit and be done with it? Won't it save me time? Isn't that the easiest way to edit my videos?
Sadly, no.

If you hire the services of a freelance video editor, you will extend the production time substantially. These freelance video editors take jobs from multiple sources at the same time. This means your video may not get edited on time. Freelance editors also may not know the kind of effects you have in mind. They won't be able to customize it to your liking. All that will lead to a lot of unnecessary to and fro, resulting in further delays.
And we know that on YouTube, the earlier you upload it, the earlier you will be making money. Time is everything. Specifically, time is money.
But what about hiring one for your team? Well, that costs a lot of money, and let's remember that you are making videos to make money and not spend money.
The Vidchops Advantage
Vidchops is brought to you by a team that has produced over 300 videos, with 20 million views. After learning how to produce and monetize video content, the team is here to help you do the same. Now you have everything you need to make videos that will do all the work for you. With Vidchops, now you can get professional-level editing for your video with a flat-rate service.
This is what you need to elevate your videos to the next level. Whether you are an individual producer, a digital marketer or a small business, Vidchops' high-end editing services provide several advantages that will help exponentially help your professional objectives.
Focus on important things:
With Vidchops, all the tedious parts of editing are outsourced to experienced professionals. Now you will be able to focus on your core business, create exciting content and optimize your resources for increased productivity.
Develop expertise:
When you focus on the most important part of your business, you will develop knowledge and authority on the subject. You will learn what's happening in your field, who are the people making waves, and what are the products that people are getting excited about. Needless to say, that expertise is what sets you apart on YouTube.
Say goodbye to stress:
Editing is a strenuous job (we should know!). You have to repeatedly look at the same video, hour after hour, and figure out the best way to make the right kind of cuts and effects. That produces a lot of stress and let's admit it, that's the last thing you need.
Free up time:
Digital marketing is notorious for late nights and weekends spent on computers. With Vidchops, editing service is one thing that you won't have to worry about. That means less time spent reviewing edits and suggesting changes and giving references, and more time spent with family and friends.
So How does it Work?
You record the video, upload the raw footage, and complete a simple form. In 2 days or less, Vidchops will deliver the edited video that you will be able to download. That's it. No running around, no hour-long conference calls, no heavy e-mail attachments. Vidchops makes it easy-peasy.
Unbeatable Features
What makes Vidchops unique and vastly superior to freelance and fly-by-night video editors is a host of unmatched features that gives you superior-quality videos. Professional editing, which was once exclusively reserved for big brands and high-end studios, can be yours now, with these amazing functionalities.
Professional editors:
Vidchops employs some of the finest talents in the editing community. These are professionals with years of experience under their belt. There's no room for amateurs or beginners.
Stock video & audio:
This is perhaps the most-loved feature for most of our clients. We have royalty-free stock video and audio of the highest quality that our editors will use to enhance your content. All you have to do is choose what you want to be included.
Fast & reliable support:
As Vidchops is run by professionals who had run highly-successful YouTube channels, we know the importance of prompt and reliable support. Our client servicing team will ensure that all your queries are answered so that you can focus on the more important parts of your business.
2-day turnaround:
This is how you know you are dealing with professionals committed to building your business. We don't take weeks to give you edited footage. We will give you the finished video in 2 days or less. We will also incorporate your suggestions and give you the revised footage in a day.
Expert video consulting:
Vidchops isn't just about outsourced video editing. When you sign up, you will be able to schedule a one-on-one call with one of our client servicing managers. This makes sure that we understand what you are looking for, and are in sync with your tone, manner and style.
What Makes It Better?
The YouTube Helper Plan
If recording and editing were all it needed to build a successful YouTube channel, everyone would have been successful on YouTube. There are several things you have to abide by if you want to regularly post videos that get high traction. Once you are done with the hard part of recording and editing, you still have to take care of thumbnails, titles, tags, descriptions, notes, end cards, use the relevant keywords, and lots more.
This is how you optimize your video and channel for maximum visibility and higher search rankings. Nothing else matters if you don't put the right thumbnails, titles or descriptions. Your content and your talent are irrelevant if the algorithm can't place you where it matters and give your audience a chance to see you.

These are mind-numbing tasks. You want to focus on how to get your video right. You want to develop content and grow and monetize. You are a creator, not an administrator. You don't want to do these.
We understand. That's why we've launched the YouTube Helper.
The Perfect Tool for YouTube Creators
The YouTube Helper was introduced with the primary aim of optimizing your content and thereby, growing it organically. Through a rigorous process, it will ensure that your video gets the maximum views and traction it needs for your channel to grow.
It knows how YouTube works. Now it will help YouTube work for you, through an array of specialized services.
Build viewership & scale your business
Even if you have the perfect content in your niche, if you don't have the right thumbnails and titles, you are losing out on hundreds of thousands of potential viewers. Our expert YouTube analysts will ensure that your video has the right information so that it can find and expand viewership.
More time for important matters
Uploading your video with the optimum title, description and thumbnail will take up a lot of your time. With YouTube Helper, our experts will do all these tedious but massively important tasks for you. Which means you will have more time to develop your content.
Customized social content
This is how you know you are working with experienced and highly successful YouTube professionals. With the YouTube Helper, you will get repurposed versions of your video for your social media channels, complete with the necessary captions.
Money-back guarantee
The YouTube Helper is managed by professionals who have run highly successful channels. The team is so confident of its ability to make you successful through professional services and domain expertise, that it comes with a 2-day turnaround time and a 14-day money-back guarantee.
Plans to Help You Make Money
The YouTube Helper's host of services comes in 3 attractive packages, based on the number of videos you produce every month. All 3 plans come with a 2-day turnaround time and a 14-day money-back guarantee. Importantly, there are no contracts for you to sign and you can cancel the plans anytime.
The Weekly Helper, priced at $195 per month is the plan for you if you are a beginner. Under this, the team will give you all the professional expertise you need for 4 videos a month. Under the Unlimited Helper, you will get services for 8 – 12 videos a month. This is for those who understand that they are here to make money on YouTube and have to consistently produce content. With the premium Double Helper, you get 16-20 videos a month. That's when you know you are well and truly on your way to own a money-making channel on YouTube.
What's the Ideal Plan for You?
Undoubtedly, it's the Vidchops Editing Plan plus YouTube Helper combo. Now you get professional editing services and the YouTube optimization package that can exponentially grow your channel. With the combo, all you need to do is focus on the content. Once you record your video, our experts will edit a professional-quality finished product that people would love to watch.
With the YouTube Helper, you will also get the right thumbnail, title and description to help you score high in the rankings. This will augment your viewership and organically grow your channel. That's when you'll truly begin to realize the monetization power of YouTube.
So, no matter what your area of specialization, it makes immense sense to get professional services from people who have done it before. The Vidchops Editing Plan plus YouTube Helper combo is how you make the medium work for you. That's how you build a brand called you.
If the content is king, the Vidchops Editing Plan plus YouTube Helper combo is the kingmaker.