Ever Wonder How YouTubers Make Millions of Dollars?
We break it all down in our new podcast. After you click the button below hit the
"Listen On Apple Podcasts" link and subscribe to discover the truth.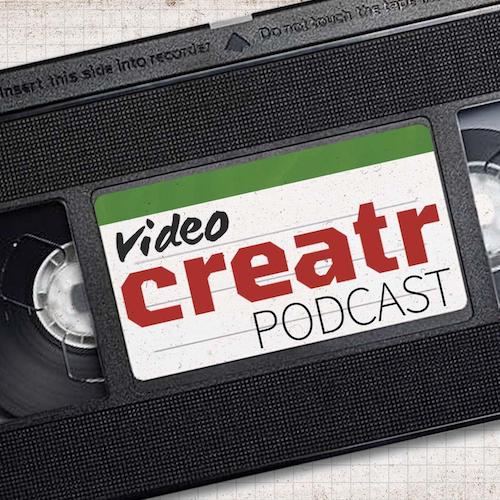 Introduction
As a video marketer or creator, you already know the importance of video in marketing campaigns. What you may not know is why you should use a video editing company like VidChops.
We get it. You've worked hard to build your video expertise, and you come up with exceptional videos. Still, the final polishing and editing of those videos consume a disproportionate amount of your time and resources. That's where we can help.
VidChops is a video editing company that offers monthly subscription plans based on your needs and wants. We partner with you to edit and polish your video diamonds until they sparkle. Read on to find out how we help video marketers and creators in specific market segments.
VidChops' customer database
As an unlimited video editing service, VidChops is all about improving your conversion and other KPIs.
Here are a few statistics of our own to help you understand the types of people we support. Our customer database falls into these categories:
In this article, we'll focus on the types of creators and producers who command most of our business. We'll talk about business gurus, life coaches, professionals in the real estate, fitness, and travel space, how-to demonstrators, video producers, and creators of family videos. Then we'll bundle the remaining categories together. So, let's begin!
How VidChops helps business gurus
First of all, what exactly IS a business guru? These are the people who are successful in any digital business, and they teach others how to succeed.
If you're a business guru, we'll edit your social media videos and ads. If you're putting out online courses, we can edit those, too.
VidChops founder Augie used to create and produce YouTube videos.
Then he spent hours editing them to make them look good. Based on those experiences, he learned the importance of dedicated editors, an experienced team, and high-quality graphics.
Let us help you with the heavy lifting of video editing. You do you and focus on getting raw video footage. Shoot your footage to us, tell us how you want your finished project to look, and we'll upgrade your project with a dizzying array of graphics and effects.
Happy Gurus
How VidChops helps life coaches
Coaching is not therapy, consulting, mentoring, or training. The International Coaching Federation defines coaching as "partnering with clients in a thought-provoking and creative process that inspires them to maximize their personal and professional potential."
VidChops doesn't necessarily follow that definition for its life-coaches category, but the idea is that you're a cheerleader. You make videos about lifestyle, relationship advice, religion, and various other topics to help people in those areas.
Lots of other YouTubers are out there in the self-help and actualization space, so you've got to set yourself apart with genuine, professionally edited videos. If your videos aren't appealing, your intended audience will take its eyeballs elsewhere.
Happy Life Coaches
How VidChops helps real estate pros
If you're in real estate, you know it's a jungle (with curb appeal, of course) out there. It seems like there's an ever-increasing number of agents and brokers competing for the same sliver of pie.
Then there's the nature of real estate itself. Historically, real estate agents were primarily responsible for providing information that was off-limits to individual buyers and sellers, such as median sale price, the number of homes, for sale and details about particular properties.
With so much information online that customers can readily tap into, the real estate agent's role needs to evolve. Explains Clelia Warburg Peters, president of Warburg Realty in New York City: "That shift from being guardians of information to really being professional service providers … [the industry has] been very, very slow to recognize and adapt to."
Those who are adapting, though, are doing all right. About a quarter of all Realtors make more than $100,000 per year. To join that $100K-and-up club, though, you just about have to use video.
Virtually all buyers and sellers—85%, at last count—want their agent to use video.
After all, homes listed with video get four times the number of inquiries as homes that are listed without video. And here's something you may not have thought of: when you include video in emails, you'll double your click-through rate and slash opt-outs by 75%!
Videos convey your confidence, market knowledge, credibility, and sincerity. Use them to showcase listings, stay in touch with clients, and leapfrog over your competition.
Happy Real Estate Pros
How Vidchops helps fitness video creators
Many fitness video creators have been posting online for a long time and have built up a substantial body of work. For instance, Yoga with Adriene, one of the most popular YouTube yoga channels with 7.8 million subscribers, started in 2012 and has 553 videos. Yoga with Adriene demonstrates what the YouTube algorithm considers important: high-quality videos, a high volume of videos, and high engagement with viewers.
To keep things fresh and keep the YouTube gods and viewers happy, fitness channels should post new videos regularly—ideally on a schedule. One fitness guru who's caught on to the scheduling ideal is Scott Herman. He posts new videos every Tuesday and Thursday.
After YouTube takes it cut, YouTubers get paid $2-7 per monetized views. Monetized views range from 40-80% of the total views. They're based on complicated formulas like where the viewer is, how many ads there are, and how many people skip the commercials. As a reference, a 2.4-million subscriber channel like ScottHermanFitness probably makes $750 per day from the ads that run on the videos.
You can make a nice income from YouTube if your channel is big enough, but YouTube can also point your viewer to other offerings. As a fitness creator, you can make extra income through merch, clothing, training programs, meal plans, and community paid memberships.
Happy Fitness Trainers
How VidChops helps travel video professionals
If you're a travel professional who isn't using video in your marketing efforts, you're leaving money on the table. Get started creating videos, and let VidChops help you with the editing so you can soar above your competition.
What should you use for video? Here are a few suggestions:
Create videos with travel tips to keep yourself top-of-mind and connected with frequent travelers
Video your adventures to whet your clients' appetites to travel there
Compile resources from suppliers to create impactful short videos showing potential clients what you can offer them
Internet video traffic accounts for 80% of all consumer internet traffic.
For travel marketing, an initial email with a video increases click-through rate by 96%. And viewers retain 95% of a message when they watch it in a video vs. 10% when they read it in text.
Happy Vloggers
How VidChops helps with how-to videos
Recent research shows that how-to videos earn the most attention of any YouTube content category, outranking even music clips or gaming. People are four times more likely to watch educational videos than they are to read the text. If you create how-to videos, you're at the sweet spot of the YouTube wave.
If you're just getting started, the thought of posting well-executed how-to videos on a regular schedule can be intimidating. Get started and let VidChops help you edit your videos to professional quality. As you get in the flow, you can pick up the pace and build up that valuable backlog of tips to help monetize your videos—and point people to related offerings.
How VidChops helps small businesses with videos
These days, it's harder to operate a small business than ever. One way to stand out among the crowd is through online video. High-quality video sets you apart as the authority in your niche. It gives you a leg up over your competition.
You can capture video on any type of camera, including an iPhone. Shoot the raw footage to us, and we'll work our magic and send it back to you in two days. Get started with amazing videos that position you as the likable, trusted authority people want to buy from.
Happy Business Owners
How VidChops helps video producers
Let's go back to the story of our founder Augie. After Augie released over 300 videos and gained over 20 million views, he quit YouTube—one of many victims of "YouTube Burnout."
During Augie's YouTube tenure, he started outsourcing his video editing, and that's when his channel took off. He landed deals with Nike and Wilson Basketball and launched a lucrative "backend" business by creating online videos with his wife as the camerawoman.
It's now Augie's mission to help other video creators build their businesses to over seven figures through online videos.
Although we welcome newbies, we have plenty to offer experienced producers as well. VidChops can help you with a complete done-for-you service that goes beyond editing.
We want to help you scale your growth and avoid burnout. When you sign up, we can chat about how much help we can offer you.
Happy Producers
How VidChops helps family video creators
If you're a family video creator, you may be producing videos for posterity or for social media—often YouTube. Either way, you want to concentrate on creating videos in your signature style. The last thing you want to do is slog through editing videos while your family carries on without you.
That's where family YouTubers "Trinity and Beyond" found themselves. The family of four—sisters Trinity and Madison and their two parents—has a YouTube channel with 5.48 million subscribers, double last year's count. The channel is sponsored by airtime-hungry companies like Netflix, and it posts new videos almost every day.
Publishing videos without a break was weighing down the Beyond family. Needing a video editing company that would help them execute their vision on a daily basis, they turned to us here at VidChops.
We initially took on "Trinity and Beyond" for their Elf on the Shelf Christmas project, which called for nearly a month's worth of daily videos. Our first step, of course, was brainstorming about how best to get the job done.
In this case, we enlisted two of our top YouTube video editors who lived on different coasts. They collaborated to produce engaging, on-time, high-quality videos with special effects and magical elements. The East Coast editor roughed out the video, while the West Coast editor finalized it and added special effects.
The Beyond family was beyond thrilled with our work.
They realized that we could help them get their lives back and produce high-quality videos. We're now editing all three of the Beyond family's channels, including Trinity and Beyond.
How VidChops helps people produce "miscellaneous" videos
People engage with video more than any other form of content. An average YouTube session lasts about 9.5 minutes. And if you send out an email with a video, people are much more likely to click through and take other desirable actions.
Videos work for hands-on creators as well as knowledge workers. If you're in a knowledge-based profession where you don't think you need video, think again.
High-quality, polished videos help you get and keep clients, position you as an authority, and create value for your target audience.
A great case in point is attorneys, which currently represent 3% of our VidChops market. Law is a crowded field, but you can use video to set yourself apart from your competition. (And if you're not a lawyer, visualize your business, and think how the video will work to get your story and information out to your target audience.)
For instance, if you specialize in family law, make educational videos about what your potential clients can anticipate in a child custody battle. You'll want to use words, too (we can provide transcripts for closed captioning for a reasonable fee), but people are far more likely to watch the video than read the text.
The child-custody-issues video will help educate your target audience, answer common questions so you don't have to repeat yourself ad nauseam, and set you up as a likable, trusted authority. Answering people's questions through video builds engagement and trust, and makes it more likely that your watchers will turn into clients. These educational videos are for the people who are in the first stage of the search for legal representation.
For people in the second stage of searching—they're ready to hire someone—woo them with high-quality branding videos on your law firm's website. Here's what a law-firm branding video usually includes:
Your Unique Selling Proposition (USP)—what sets you apart from your competitors, and why should potential clients call you?
Markers that demonstrate credibility and authority—for instance, awards and community partnerships.
Behind-the-scenes shots of life at your law firm so people will start to trust and relate to you.
A bit of your backstory, if that would be interesting and relevant to your audience.
Shots of your offices and surrounding location, if relevant.
A few words from each key staffer.
What does VidChops' editing include?
We're glad you asked! Here are our industry-leading key editing features:
Quick turnaround time (48 hours)
Dedicated video editor
Dedicated cloud storage
Video proofing
Video portal to create and manage video requests
Subtitles (if you provide us with transcripts through Rev or a similar service, we'll do this for free; otherwise, we charge $96 per month in addition to your base plan)
What does VidChops cost?
If you've skipped down to this section before reading anything else (no judgment—we've been known to do that, too!), we suggest you scan the section about how VidChops can help people in your industry or category. And if your category isn't mentioned, check out the "Miscellaneous" section—we love all types of video marketers and creators!
Anyway, back to the pricing. Like anything else, one size doesn't fit all, so we offer Goldilocks plans – essentially, small, medium, and large. We call them single chops, weekly chops, and, for the video savvy, unlimited chops.
Please refer to the website for all the juicy details, but here are the basics:
Single chop: One edited video for $139 Weekly chops: Four edited videos with your own dedicated video editor for $325 Unlimited chops: 8-12 edited videos with your personal dedicated account manager and video editor for $595
All plans feature our industry-leading 48-hour turnaround time, and we don't force you into a contract. You can cancel anytime—but we don't think you'll want to!
Conclusion
Imagine never having to edit another video. When you subscribe to our unlimited editing service, that's what will happen. We take the editing burden off your back, leaving you free to focus your time and energy on your audience and creating content.
Using your raw footage and directions, we'll convert that rough diamond into a polished, professional HD video you can proudly upload directly to your channel.
We are. Offering exclusive $200 off on our Unlimited chops plan for the first month.
Don't delay— join the VidChops family today!