Ever Wonder How YouTubers Make Millions of Dollars?
We break it all down in our new podcast. After you click the button below hit the
"Listen On Apple Podcasts" link and subscribe to discover the truth.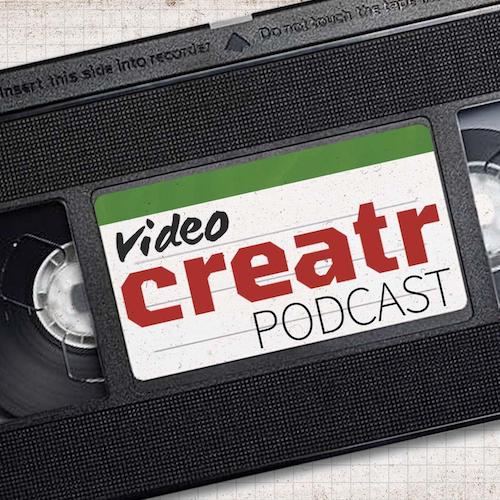 2020 has not been an easy year for many of us. Despite so many changes and challenges that this year brought, the VidChops team and our vibrant community of creative clients have continued to work hard and excel. For us, 2020 represents a year of tremendous growth that has allowed us to serve even more clients in a better way than ever before.
At the beginning of this year, we set out several challenges for our team to help us focus our efforts as we work to outperform our competitors and offer the best experience for our customers. In this report, you'll learn how we've done that by achieving five core objectives.
We singled out these five tasks to make sure that we offer the best services in the industry, maintain the highest quality, and continue to impress our customers with every project that we collaborate on. Thanks to the loyalty of our existing customers and the trust that so many new and talented content creators have placed in us this year, we've enjoyed great success here at VidChops throughout 2020.
Our Vision
VidChops is a premium video editing subscription service for content creators of all kinds. Whether you run a small business or you're a professional YouTuber, we're here to help turn your raw footage into high-quality, professionally edited videos. Our service saves time, money, and effort over traditional editing methods.
To begin, select the subscription plan that best suits your needs. Have us edit a few videos each month, or choose our popular unlimited subscription plan to have us take video editing entirely off of your plate.
Clients then submit raw footage to us through our secure online portal with notes on what they'd like us to produce. Each client will work with a dedicated video editor who edits each video and return it within 48 hours or less.
As YouTubers ourselves, we know video inside and out.
Our editors are the best in the business, and we understand your pain points. Consequently, we're up to whatever video editing tasks you require. That includes consulting on special projects or managing your YouTube channel if you'd prefer to engage us for those services, too.
Our mission
VidChops was founded by a former YouTuber. He built up a profitable channel of his own but wound up spending so much time trying to do everything on his own that he burned out.
Coming up with meaningful content for your channel on a regular basis takes vast quantities of time and effort by itself. Unless you have the time, skills, and patience or can afford the staff required to master video editing, the quality of your videos will suffer.
VidChops stands in that gap, providing access to a team of some of the most qualified video editors in the world. We help you delegate your video editing needs to our professionals who work to provide a consistent, high-quality product that represents you and your brand.
We are uniquely qualified to tackle this issue for content creators because we've been there. We know what it's like to try to do everything yourself or to outsource your video editing project to a freelancer with inconsistent results.
Our goal is to provide a better option so that our customers can essentially have their cake and eat it, too. Based on how our customers rave about the videos produced by our professional video editors, it sounds like we're doing something right.
What sets VidChops apart
Relieving the bottleneck that hinders so many talented creators is not easy, and our approach differs significantly from other editing services that claim to provide services like ours. To provide the best and most consistent high-quality finished product, we've built a team of the most talented video editors and support staff around the globe.
VidChops diverges from our competition at the very beginning of our customer onboarding process.
That detailed process helps us learn what our clients want from the start. Then, rather than randomly assigning video editing tasks, we prioritize having each client work with the same video editor. This ensures that our clients have the chance to establish rapport with the same editor. In turn, that editor is better able to provide consistent, tailored results. We have reduced turnaround times so that you can expect your video back within a rapid 48-hour window. We guarantee each video and stand behind the quality of our services.
2020 Targets
This year, we set out goals for each of our core departments. They were each tasked with growing the business, improving the client experience, and helping us support this new growth in the following ways:
Increase our subscriber base
Maintain existing customer satisfaction
Upgrade our video management portal
Improve customer support processes
Support continued professional development
Here's more information on the progress that we have made in each of these five areas throughout this year.
Increase our subscriber base
We believe in what VidChops stands for and set a goal of actively acquiring more customers to grow our subscriber pool. As every business knows, development and expansion are crucial to its success and longevity.
Through our ramped-up marketing efforts, we're happy to report that we've doubled our customer base since last year. The trust that we've built and continually work to keep within the YouTube community is responsible for much of our success in this area.
We look forward to more growth as we continue to position ourselves at the forefront of video editing technology. We are ready to support our customers as the demand for video marketing continues to increase in popularity across major social platforms.
We can also attribute some of our increased popularity to glowing reviews provided by our satisfied customers. We're so thankful for their confidence and grateful for the opportunity to work with so many brilliant content creators who are willing to trust us for their editing needs. Leading businesses like VIDIQ and THINK MEDIA have been outspoken about the value that they have realized from our services.
As we look forward to next year, we plan to build an even larger customer base by working hard to scale our company. Staying at the forefront of our trade by tirelessly innovating and improving the customer experience will help us achieve that goal.
Maintain existing customer satisfaction
We could not have accomplished any of this growth without our existing customers and the faith that they continue to put in us with every project. This year, we undertook several tasks to make our system work better for our customers and to provide them with an even better final product.
Our primary focus was on improving video quality. While we continued to use state-of-the-art equipment and work with the most talented team of video editors around, we introduced a more thorough quality check process that ensures we always deliver high-quality editing videos. All videos now undergo these quality checks before they're released to our clients.
We've also worked very hard to deliver on our rapid 48-hour turnaround promise consistently. In many instances, we've been able to slash the turnaround time to 24 hours. Even with our enhanced quality control measures, VidChops is faster than our competition.
Upgrade our video management portal
In 2019, we introduced our project management portal to help streamline our entire process. This secure online interface is where users submit raw footage to our editors, track the editing process timeline, and come back to download each video when it's finished.
This year, we built on that app by adding hundreds of new features that make it even more user-friendly. Our clients now have real-time visibility. They know exactly what stage their video is in at any given time during the process.
Thanks to seamless messaging integration, clients can keep an eye on ongoing projects and easily communicate with editors. Also, clients can see all current and completed projects at a glance and in one place to keep tabs on all of their videos.
We're currently improving this platform by integrating a new user interface that will make it even easier for our customers to interact and collaborate with us for a truly phenomenal user experience. In addition, we're working on adding new, more mobile-friendly app features. With these planned upgrades, our clients can easily submit, download, and monitor the status of their videos from anywhere in the world.
Improve customer support processes
This year, our team has worked hard to manage our growth sustainably. To do that, we've continued to discover ways to provide the best experience for our customers. One of the ways that we've been able to do that is by hiring a new success manager.
The success manager position was created to ensure our customers get the most out of their experience with VidChops and to help our team of video editors provides precisely that.
They ultimately serve as a liaison between VidChops and our customers. When clients join, they communicate what they want and expect from our video editors during a personal onboarding call. From this initial interaction, customers are always welcome to call, text message or submit support tickets if they ever require any assistance.
Filling this new role has helped us provide the highest quality services and offer an unprecedented level of connection in an otherwise impersonal online environment.
It has enabled us to keep our new and existing customers happy and allowed us to provide better, more personalized service. Knowing what our users are looking for and what they need to thrive lets us tailor our work to optimize their channel performance and better reach their intended audience.
Support continued professional development
We have always gone out of our way to hire the best video editors in the field with years of video experience. While that hasn't changed, we've launched a few training programs for our editors to support their continued professional development.
Through these training programs, our editors remain on the cutting edge of new technology and keep abreast of the latest trends in the industry. These sessions ensure that we're always able to provide top-notch services to our clients and continue helping them to achieve the levels of growth that we strive for.
In addition to continued training for our editors, we also hired coaches for our marketing team and customer support team. Their presence was vital in our efforts to expand our subscriber base, welcome new customers, and continue supporting our already happy customers.
These efforts have helped us to reach new heights this year. We plan to continue on this path of growth while maintaining excellence as we scale to meet the demands of an increasing number of subscribers.
Conclusion
Throughout 2020, each of our teams at VidChops has gone above and beyond to ensure that we consistently provide the best product to most people. We believe in our goal of supporting content creators worldwide, and we're committed to making that vision a reality. As we wrap up this year, the challenges and growing pains that we've successfully navigated serve as inspiration for what we can work to do even better next year.
Thanks to the efforts of our stellar associates and the support of our faithful customers, 2020 has been a year for the books. Doubling our customer base is a terrific metric, and we are ecstatic about having so many new clients who now know what VidChops can do for them.
Using what our marketing teams have learned, coupled with all of the customer processes that we've worked to streamline, we hope to earn the trust of even more content creators next year. Adding hundreds of features to our portal makes it more efficient and accessible than before. We excitedly look forward to the app updates that are already in the works.
Thank you to our entire community for the role that you have played in helping us to reach new heights this year. With gratitude and hope, we look forward to what 2021 has in store for us.