Ever Wonder How YouTubers Make Millions of Dollars?
We break it all down in our new podcast. After you click the button below hit the
"Listen On Apple Podcasts" link and subscribe to discover the truth.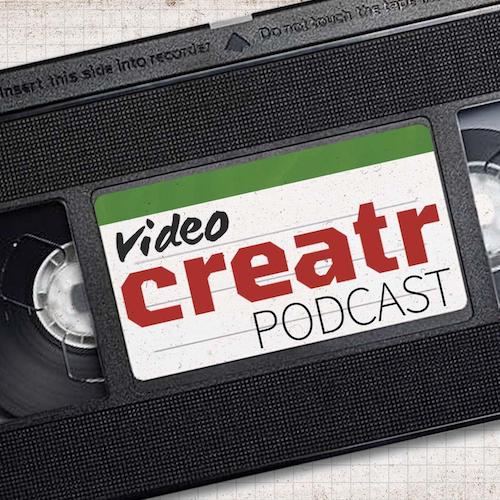 If your goal is to expand your reach online or make money off of the content you create, you're
probably already thinking about starting a YouTube channel. After all, the video platform has
over 2 billion users worldwide, who watch over 5 billion videos on a daily basis.
These statistics alone should be enough to convince you that creating a presence on YouTube is
a smart move; no matter if you're a social influencer, content creator, or business owner.
With that being said, it's important to understand that not everyone will succeed on YouTube.
Simply churning out content doesn't necessarily mean you'll be able to attract viewers and
subscribers.
If you truly want to create a YouTube channel that can eventually be monetized, you need to focus on publishing the type of content that users will love.
Luckily, we've put together a list of some of the most popular types of YouTube videos to give
you an idea of what content makes the most noise on the platform.
#1 Vlogs
Vlogs are a window into your daily life. Popular vloggers like Casey Neistat have made a living
on YouTube by giving viewers a front-row seat to what they do on a daily basis. Add in
impressive transition effects, camera angles, and background music and you have one of the
most popular types of videos on YouTube.
Keep in mind, vlogs don't really have a set formula, and don't need to be filled with drama or
excitement to work well. This means, even if your life is mundane and doesn't involve jumping
out of airplanes, traveling the globe, or visiting famous landmarks, you can still attract a
significant number of viewers and subscribers.
#2 Movie News/Reviews
From current news about upcoming films and TV shows to in-depth reviews on beloved
franchises, these types of videos can be a fast and simple way to become a popular YouTuber.
All you really need to get started is knowledge. It also helps if the movies you review are part of
a popular franchise, such as Star Wars, Harry Potter, or a slew of horror flicks (Halloween,
Friday the 13th, Nightmare on Elm Street, etc.).
#3 Social Commentary/Current Events
There's quite a bit happening in the country right now. From the COVID-19 crisis to social
unrest and protests happening in major cities across the nation, this is all trending news that
can be discussed in social commentary type videos.
You can be as opinionated as you'd like, or simply give viewers an idea of what is going on in
the world. The goal is to choose topics that are current and are being searched for right now.
#4 List Videos
List videos can involve a wide variety of topics and subject matter. Think "
Top 10 Saddest
Movie Scenes"
or
"Best Rap Albums of 2019".
Because these types of videos typically involve clips and images, you should add commentary
to ensure they can be monetized and don't get flagged for copyright infringement.
#5 How-To Videos
If you want to know anything from how to install drywall in your home to how to make your
own face mask from scratch, you probably search YouTube for a how-to video.
While just about any how-to can work, it seems those that are related to cooking specifically
garner the most attention.
#6 Beauty Tutorials
Makeup tutorials are everywhere on YouTube and continue to be some of the most watched
videos on the platform. The great thing is, you don't need to be a professional make-up artist to
put out quality makeup tutorials.
You can simply provide others with your daily makeup routine or do tutorials on seasonal looks
to get more viewers.
#7 Mukbangs
It's probably fair to say that YouTube viewers have a deep love for food. This is clear when you
consider how popular mukbankgs have become.
These videos typically involve someone eating a slew of dishes, usually without saying a word.
YouTubers who create mukbangs understand that their viewers really only care about the food
they're eating and want to see (and hear) them enjoy it.
#8 Haul Videos
If you love to shop, haul videos are ideal for you. While these types of videos mostly involve
YouTubers showing off (and trying on) different clothing from popular online stores, they can
also be for other items such as makeup, decor/furniture, and more.
The best part about hauls is the fact that companies will often send products for free just so you
can promote them to your viewers. Keep in mind, though, you will probably need to have a
significant amount of subscribers before a company will approach you.
#9 Educational Videos
Do you know a lot about a specific topic? Are you experienced enough to teach others? Then
educational videos could be an ideal way to thrive on YouTube.
Educational videos can really be about anything, but really work best when they're centered
around skills that can be used to advance someone's career. This includes coding, digital
marketing, and web design-related topics.
#10 Product Reviews
These types of videos are perfect for social influencers who want to partner with a brand to
promote their products. As a beginner, you probably won't be sponsored by a company, but as
your subscribers grow you're bound to be approached by a brand willing to send you free
products.
You can review items that are trending — such as the latest iPhone or newest Tesla — to gain
even more followers. Or you can choose to review products that are more obscure and cater to
a more niche audience.
Whatever Content You Create, Make Sure it Looks Professional
Nothing can derail your ability to attract viewers and subscribers more than content that is
poorly edited and unprofessional looking. If you want to ensure your videos are seen, you need
to focus on making them as aesthetically pleasing as possible.
Fortunately, this is easy when you partner with a professional video editing team — like VidChops — who specializes in YouTube video editing services. Our professional YouTube video editing services include royalty free stock photos and footage, impressive transition effects and more with 48 hour turnaround time.
Start today by selecting a pricing package that works best for you or test us out with a one-time video edit.
.