Ever Wonder How YouTubers Make Millions of Dollars?
We break it all down in our new podcast. After you click the button below hit the
"Listen On Apple Podcasts" link and subscribe to discover the truth.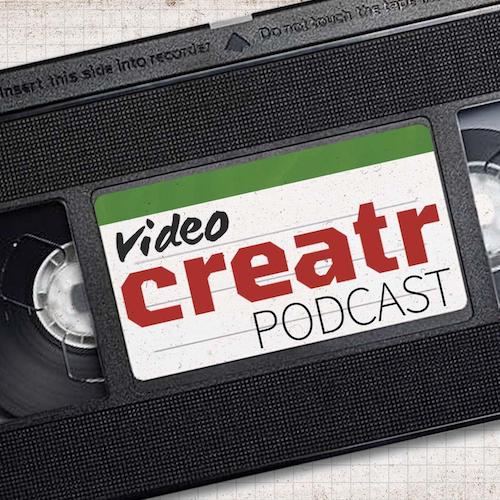 Since 2020, content makers have produced and uploaded, on average, approximately 30,000 hours of content to YouTube each hour on a daily basis.
That's a lot of uploads.
Some of the videos go viral some don't.
But some have become part of pop culture history (like children's video Baby Shark Dance, and some pop music videos like Uptown Funk, Gangam Style, Despacito with billions of views)
Content that raked in YouTube views in 2021
It'll take many of these videos some time before they can challenge the current All Time YouTube video champion.
Released in 2015, Baby Shark Dance is the number one YouTube video with 9.78 billion views (yes, billion with a "b".)
Many of the top 10 viral videos of this year below fall into a few categories:
• Pranks/stunt videos
• Music videos
• Short films
• Video game livestreams (so many gamers)
Enjoy. And take notes, because these kinds of YouTube view numbers don't happen every day.
By the way, to help all you content creators and marketers, our VidChops team has video editing and consulting services to help you make your own viral videos.
Top 10 YouTube Viral Videos of 2021
*These view figures are correct as of December 8, 2021.
#1 – I Spent 50 Hours Buried Alive
(MrBeast) – (151,138,078 views)*
If you've ever watched a MrBeast video you probably have a good idea how this 12 minute video is going to go.
He rounds up a few of his regular "enablers", ahem I mean friends, who then bury MrBeast in a custom made "coffin". The coffin is equipped with a video and audio feed so friends and crew can contact and monitor him to make sure he's okay. 
Then the box is dropped in a hole as a bulldozer dumps tons of soil on top of him and the real fun begins.
The next 50 hours are spent by MrBeast in a tiny coffin as he sleeps or while awake, trades snarky barbs with his buddies, who take turns trying to see who can be the most annoying. After a lot more barbs and a prize giveaway, MrBeast is dug up 50 hours later, alive and still snarky.
#2 – Minecraft Speedrunner VS 5 Hunters
(Dream) – (63,096,169 views)*
In Minecraft Speedrunner Vs. 5 Hunters, the YouTuber known as Dream spends 30 minutes trying to avoid getting "killed" by his friends, aka the 5 Hunters, in a game at Minecraft.
Dream's goal—beat Minecraft.
The 5 Hunters goal—tag team defeats Dream first.
So, if you're ever wanted to hear 6 people, yelling at the top of their lungs while watching a Livestream of their 1-dimensional avatars in the Minecraft world, as they try to kill each other and an imaginary video game dragon—you're in luck.
In the end, the 5 Hunters didn't kill Dream, but technically Dream didn't win either because he didn't kill the dragon. 30 minutes in length.
#3 – Glitterbomb Trap Catches Phone Scammer (who gets arrested)
(Mark Rober) – (49,483,891 views)*
Mark Rober, is a YouTuber and a former NASA engineer who builds elaborate glitter bombs.
Rober usually builds these DIY spring-loaded devices (disguised as packages) to fling annoyingly large amounts of glitter on unsuspecting porch pirates. And with the use of his hidden cameras, the glitter bomb aftermaths are videotaped for the whole world to see. Using the downloaded footage, Rober then gleefully provides commentary on his YouTube channel to the criminals' reactions on basically being slimed…but with glitter.
After Rober got calls from a few phone scammers, he tracked them down and sent them glitter bomb, too. Rober's detective skills and elaborate hidden videos led him to some very high-level scammers (U.S. and international), some that caught the attention of Homeland Security, other agencies.
This video, which shows him tracking and surprising several scammers with his glitter devices (all on hidden cameras) is the most popular of his series of videos from this year.
#4 – NFL:The Weeknd's FULL Pepsi Super Bowl LV Halftime Show
(NFL) – (42,961,139 views)*
This is one of those "what you think you're going to see based on title alone—is exactly what you're going to see" videos.
Watch The Weeknd perform a 15-minute medley of his greatest hits during the Pepsi Super Bowl LV Halftime Show.
The Weeknd song set list for the half time event consists of:
Call Out My Name (played as intro)
Starboy
The Hills
Can't Feel My Face
I Feel It Coming ft Daft Punk
Save Your Tears
Earned It
House of Balloons
Blinding Lights
#5 – Friday Night Funkin' KEEPS GETTING BETTER AND BETTER (Part 2)
(CoryxKenshin) – (21,860,396 views)*
Watch a livestream of gamer CoryxKenshin playing Friday Night Funkin'(FNF).
The rhythm style video game requires that players mimic tones and is like Dance Revolution, only instead of dancing, the play is related to the mechanics of music/rap.
Video is a straightforward livestream of gamer CoryxKenshin playing, making jokes and talking to his followers.
#6 – Kids MAKE FUN OF Boy With AUTISM, They Instantly Regret It
(Dhar Mann) – (46,005,214 views)*
This is one in a series of content creator Dhar Mann's inspirational videos/short films.
In this 8-minute video dramatization, young actors portray grade school aged youths bullying a classmate with autism named Sam.
We first meet Sam as he offers to help another character, Kyle, who's having problems during a chess match. Sam's advice is ignored as the youth cruelly tells him he's "too stupid" to know how to play.
The same thing happens to Kyle later during a school math competition. Finally, when a teacher catches Kyle in the act his mother is called to the school and a secret is revealed. 
There's a twist but in the end, as always with Mann's videos, the characters learn a parable style lesson, as does the viewer. 
#7 – America's Got Talent: Golden Buzzer: Nightbirde's Original Song Makes Simon Cowell Emotional
(America's Got Talent) – (37,773,597 views)*
This America's Got Talent video is a televised audition performance from the hit NBC show's latest season.
A singer/songwriter named Nightbirde gives the performance of her life as she continues her dream of being a singer even though she is currently battling cancer.
Even meanie Simon Cowell turns into a softie after her moving performance of original song "It's Okay." 
#8 – The Inauguration of Joe Biden and Kamala Harris | Jan. 20th, 2021
(Biden Inaugural Committee) – (14,115,980 views)*
The inauguration of 46th President Joe Biden and Kamala Harris was watched around the world. Though the almost 7-hour event occurred during the Covid era, organizers put on a show to remember.
The entertainment portion of the event was hosted by actor Tom Hanks and had many stand-out performances from entertainers like Bruce Springsteen, Justin Timberlake, John Legend, Demi Lovato, youth poet laureate Amanda Gorman, Ozuna, Tim McGraw, others.
There were also many political speeches along with the official swearing in of newly elected United States President Joe Biden and Vice President Kamala Harris. 
#9 – I Spent 100 Days in a Zombie Apocalypse in Minecraft… Here's What Happened
(Forge Labs) – (43,459,651 views)*
Another Minecraft livestream, this one from Forge Labs.
The gamer humorously narrates as they attempt to win a "hardcore" Minecraft game. This special "Zombie Apocalypse," in hardcore mode, locks the difficulty on "hard" (surprise) and must be enabled by the gamer. A gamer treat.
100 days in 1 ½ hours. Zombies. Minecraft.
What can go wrong?
#10 – Game Night Stereotypes
(Dude Perfect) – (30,159,143 views)*
If you like watching actors who are playing annoying game night players playing board games on YouTube (say that three times fast), well you've found your video.
This humorous video short, by Dude Perfect, spot on recreates and spoofs every bad video night experience you've ever had, along with every bad player stereotype and every bad board game trope.
The player who doesn't know how to play – but won't stop
Too long games (how old were we when we started playing)
Jumani jokes (stay out of the jungle)
Dungeons and Dragons (costumed players included)
More
Ready to make your own viral video
So, that's it. Your list of The Top YouTube Viral Videos of 2021.
And if you're ready for help with your own viral video, contact us here at VidChops.