Ever Wonder How YouTubers Make Millions of Dollars?
We break it all down in our new podcast. After you click the button below hit the
"Listen On Apple Podcasts" link and subscribe to discover the truth.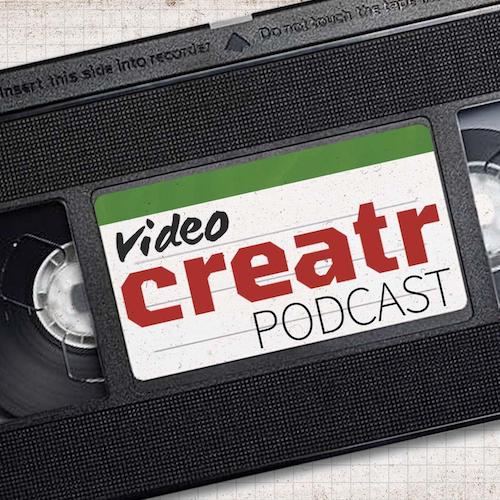 Fortuna started posting weekly videos on YouTube five years ago to boost her brand of hair growth vitamins. She was looking to increase the number of videos she uploads a week without losing any quality for her loyal fans.
That's why when Fortuna reached out to us about editing services to help her YouTube channel, we knew we could add value. Fortuna owns her own vitamin company that helps support people who have thinning hair. She uses natural ingredients that support hair growth.
We all know that video is quickly becoming an essential medium for brand recognition. Fortuna knew she needed to find a way to continue to create beautiful videos that would help her customers and continue to engage a new audience—AND SAVE TIME.
"VidChops greatly exceeded our expectations! They absolutely freed up so much of our time! I only wish I started working with VidChops sooner!"
While Fortuna was "optimistic" about the prospect of saving time without losing quality on her video marketing, she was shocked at how much VidChops streamlined her systems and processes around uploading her YouTube videos.
A Little Background About Fortuna
Fortuna is the sole founder and creator of It Really Works Vitamins. Her unique formula helps men who are experiencing thinning hair grow their long luxurious hair back. Her patented 22 ingredient formula has had dramatic results for many clients. Her vitamins are vegan-friendly, sugar-free, gluten-free, and gelatin-free. It also contains no artificial flavors, milk, lactose, gluten, wheat, yeast, fish, or porcine.
Since forming her brand, she has gotten some serious recognition from ShortList, Men's Fitness, Forbes, and Esquire. It Really Works Vitamins was quoted by ShortList to be "The best hair regrowth product for men." Forbes Magazine It Really Works as the "Best Nutrition Innovation" in 2018 and 2019.
Looking to build off her brand's success, she hoped that VidChops could raise her video marketing game.
"The service was better than we ever expected!"
Fortuna's big takeaway was that the editing quality didn't suffer while making her YouTube process more efficient. In fact, her video quality improved!
The most significant benefit was the TIME IT SAVED HER to work on other projects and generate more income as a business knowing that the editing was all taken care of for her.
How VidChops Streamlined the Process for Fortuna to Upload Videos on YouTube Faster
When it comes to uploading videos faster on YouTube, you have two choices:
You can cut corners on filming and editing, or
You can ramp up your time investment.
Being an owner of a successful brand, Fortuna didn't want to sacrifice quality just for more exposure on YouTube. She also didn't have extra time to invest in her YouTube channel without hurting her business. She ultimately chose to outsource her video editing to achieve faster weekly uploads without sacrificing quality.
"The service was superb, fast, and our editor Nikk had a clear understanding of our style of editing from the outset."
Due to VidChops's easy platform to communicate with her editor, she could get exactly what she wanted and save time on revisions.
Not only that but as she created content, she didn't have to set aside time to edit anymore! Fortuna could upload it to the VidChop platform with a note about editing preferences and then move on to the next project.
When asked what she loved most about the choice to go with VidChops, she only had this to say:
"All the videos!"
VidChops has given her the freedom to focus on her business, produce more videos, in less time, without any loss in quality, which only means one thing—INCREASED PROFITS!
How Fortuna Was Able to Add Value to the Customer
VidChop's quick turnaround time made the process simple to add value to her customers.
Where video editing may have been eaten into her time for customer service, Fortuna could now outsource her video editing to VidChop and return to taking care of her customers. When asked about the most significant benefits, this was the list that came across:
Superior editing quality
Fast turnaround service
Ease of process from raw footage to completed video
Saved the company time
Just one of these benefits would help her business and YouTube channel, but to have all four with one service is how Fortuna was able to add value to the customer through our service.
What VidChops Can Do for Your Company
If you're a YouTuber, digital marketing agency, or small business looking to create content that stands out from the competition, VidChops is a service that can put your head and shoulders above your competition.
Here are just a few of the reasons why VidChops is a premier service for video editing:
You get professional editors on-demand.
You can double your amount of videos you release to help build brand recognition.
You get a 48-hour turnaround time.
Our customer support is fast, friendly, and here to help.
Other perks to working with VidChops are our free stock video and audio added to your videos, compelling editing that meets your exact specifications, and quick revisions, usually within 24 hours.
If you're a YouTuber looking for a smarter way to process your videos, consider VidChops. We can help you grow faster, better, and in less time than doing it on your own.
If you're a business looking to produce quality ads that build brand trust, loyalty, and recognition, use VidChops to save your company time and money.
Think about it. Hiring an in-house video editor will cost you way more than a monthly service. While you could use freelancers, they may not be reliable and lead to a lesser quality video. VidChops have worked with top businesses to help them build their brand through video.
If you're a digital marketing agency like Fortuna, the time savings could be exponential! Meanwhile, your video production processes will be streamlined, fast, and produce amazing videos to add value to your clients.
Are You Ready to Level Up Your Video Content?
If you're a YouTuber, small business, or digital marketing agency looking to level up your video content, VidChops offers packages to save you time editing while producing better quality videos.
To get in touch with us about pricing, please visit our website. Video is about to be KING. Will you be left behind?