Ever Wonder How YouTubers Make Millions of Dollars?
We break it all down in our new podcast. After you click the button below hit the
"Listen On Apple Podcasts" link and subscribe to discover the truth.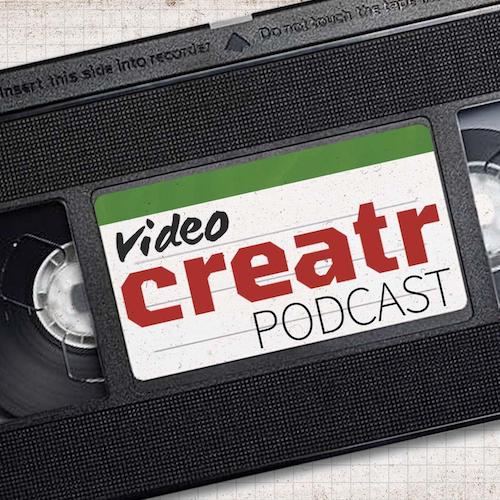 There's no question that YouTube is an excellent platform for marketing, especially considering it gets 14.3 billion visits per month. Plus, According to Google, nearly four times as many people prefer to watch videos on YouTube, compared with less video-centric social platforms. If you're hoping to get some of those eyeballs on your videos, however, you've got to have at least one strong call to action (CTA) on every video.
A CTA encourages viewers to take the next step — whether it's making a purchase, sharing on social media, visiting a website, or leaving a comment. A well-placed and effective YouTube call to action can improve your overall marketing strategy. Read the following tips to learn about 10 of the most effective types of YouTube CTAs and how you can integrate them into your video content.
1 – Put Your CTA at the Beginning
The CTA at the end of your video is valuable real estate, but if someone doesn't watch until the end, they may miss it. One way around this is by adding a CTA at the beginning of your video. This way, even if people don't watch the whole video or click away after a few seconds, you'll get your CTA in front of them.
On YouTube, this could mean adding a button with text on it that links directly to where you want viewers to go when they click on it. It could also be a pop-up that tells them what they should do next — like subscribe or follow you on social media. Whatever it is, make it short and eye-catching to grab viewers' attention before they click away. 
On average, YouTube visitors spend 19 minutes a day on the platform. To capture some of that viewership, you'll want to make sure your audience stays engaged even after they're done watching one of your videos. One way to do this is by suggesting additional content at the end of a video.
YouTube will automatically suggest related videos when one video ends. However, you can take control of this CTA by suggesting viewers watch more of your videos, so your audience keeps watching your videos one after another. Not only does this build brand trust, but it also improves your videos' watch time, or audience retention, which is the #1 ranking factor on YouTube. The greater your watch time, the better your rankings within YouTube's algorithm.
3 – Ask Viewers to Subscribe
Subscribers are a key part of your YouTube channel because they are more likely to see your content. Anytime you drop a new video, YouTube will notify your subscribers about the new content and feature your videos on subscribers' homepages. More subscribers mean more views — and again, this boosts your ranking within YouTube's algorithm.
Your subscribers are also more likely than non-subscribers to watch your videos for longer or all the way through to the end, too. This means you'll get an increase in your watch time. Greater watch time also increases your chances of appearing in search and recommended videos.
YouTube also favors content that draws viewers to subscribe immediately after watching one of your videos. If you have a video that attracts several new subscribers, you'll be more likely to get higher rankings and more appearances in the "related" section. 
4 – Add Social Media Buttons
CTAs that invite people to follow your social media pages are a great way to boost your overall online presence. People who like your YouTube content will naturally want to follow more of your online channels. As you grow your following on social media platforms like Facebook and Instagram, you increase your chances of getting in front of your audience from multiple touchpoints.
The same works in reverse, too. As you grow your social following, you can share your YouTube content on these platforms. People who follow your videos on social media will likely be interested in seeing more of your videos on YouTube. This increases your chances of gaining more viewership and watchtime on YouTube, too.
5 – Focus on Lead Generation
Videos that present a problem and a potential solution are great for lead generation. For instance, you can create an educational video that presents a common problem and presents your product or service as the solution. 
Here's an example: Create a video that teaches viewers about a problem they're having with their business. This video could be an educational one where you show how to solve this problem through a certain process or product, like a "How to Create a Website" video. In the end, include a CTA for viewers to complete a form in exchange for a freebie such as an e-book or a free consultation. If you've hooked them properly with your video, they'll be eager to get more answers and fill out your form.
6 – Drive Website Traffic
When adding a call to action to your YouTube videos, be sure to ask viewers to visit your website. A well-placed CTA paired with great content will get people clicking.
Here are a few examples:
Learn more. This is a simple way to get people interested in what you're selling. If someone wants to learn more about something, they can click on the link and read all about it.
Shop now. If you have products for sale, add a button that takes viewers directly to your shop page, so they can make their purchase right away.
Sign up for our newsletter/subscribe here! Collect email addresses you can use for other marketing.
7 – Put a CTA in the Description
No matter what other types of CTAs you use, always add a CTA to your YouTube channel description. It's easy for viewers to see — they just have to scroll down — and you don't have to worry about getting in the way of any video content.
You can insert text links or buttons that direct viewers to your website or landing page. For example, if you sell products on Amazon and have a video about how to use them, you could add a CTA in the description to visit your Amazon shop. You can also use CTA links for things like getting people to subscribe to your newsletter or follow you on social media.
A great CTA method is to ask viewers to share your video on social media or leave feedback. The more people share your content and engage in conversations about it, the more you'll increase viewership and YouTube will deem your videos to be high-quality.
In fact, if you have a video that gets many shares and comments, it can lead to better rankings and more views. "If someone leaves a comment, it sends a strong message to YouTube that they probably enjoyed the video (or at least engaged with it)," says SEO expert Brian Dean of Backlinko. "In fact, when I analyzed 1.3 million YouTube search results, I found that comments strongly correlated with ranking highly in the search results."
9 – Create a Time-Sensitive Offer
How about pairing your video with a promotional offer? Give people a deadline for when they need to subscribe in order to receive the offer. For example, if you're trying to get more subscribers on YouTube, you can offer a free gift or invite viewers to enter a contest. If you're trying to sell products or services, try offering discounts and exclusive deals for new subscribers only.
A time-sensitive offer with a CTA will incentivize viewers to watch your video and then subscribe. This helps build your channel and increases the likelihood that they'll watch more of your content in the future.
10 – Bake Your CTAs Into Your Video
With strategically placed CTAs baked right into your videos, you can subtly invite viewers to take the next step in your buyer journey. This can be in the form of a screen or a popup at key points in the video that lets the viewer know what action to take next — something bite-size like "Subscribe now!" or "Comment below." It could also be through auditory overlays that repeat the same CTA.
When your CTAs are integrated throughout your video unobtrusively, it can have a way of getting viewers to take that next step. They'll get to the end thinking it makes sense to subscribe, click, or take whatever action you want them to take.
YouTube is a powerful platform, and it's a great place to promote your brand. But if you're just uploading videos with any CTAs and hoping for the best, you're missing out on all the opportunities YouTube has to offer. You can use CTAs to connect with your audience, get them interested in what you're selling, and convert them into paying customers.
At Vidchops, we know that editing videos and making them YouTube-ready can be a time-consuming process. Add an expert video editor to your team in just a few clicks, and you'll never have to edit again.