Ever Wonder How YouTubers Make Millions of Dollars?
We break it all down in our new podcast. After you click the button below hit the
"Listen On Apple Podcasts" link and subscribe to discover the truth.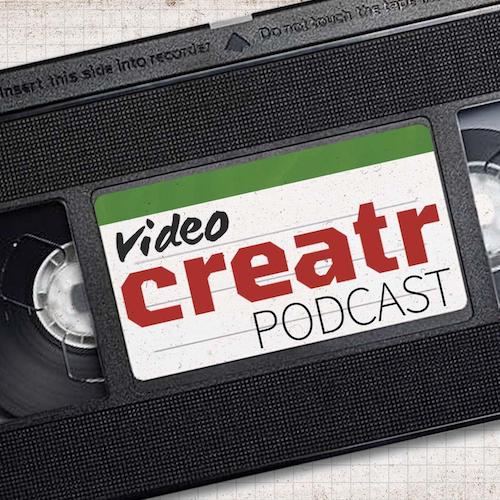 If you manage a team of content creators, video editing can be a time consuming chore that prevents you from growing to your full capacity. Whether you're working with freelancers or working your in-house editor into overtime with client demands, Vidchops White Label Editing service can offer you a solution without compromising your brand.
In fact, we might just make your brand that much more valuable.
With our White Label subscription, a professional team of audio-visual specialists can help your team of content creators to produce professional, polished video content for a variety of platforms.
This will leave your firm with the time and capacity to focus on the things that matter most–like growing your agency to its fullest potential.
In a study done by Wyzowl, over 92% of marketing firms prioritize video as an essential part of their marketing platform. If you're looking for a way to keep pace with the booming audio-visual market, you're going to need a sustainable solution to manage the hours of video editing that come with growing your client base.
Video is a huge branding opportunity that can help bridge the gap between showing and telling a customer why your client's product, service, or brand is the best option. Videos allow marketers to capitalize on the fast paced nature of social media in a visual way that copies just can't. Now, with the advent of TikTok, Instagram, and whatever is just around the corner, relying on freelancers is just not an option.
Odds are, you already know this. After all, that's probably why you're here. In fact, that's why we're here too.
We created Vidchop to help everyone from startup vloggers to top-dog corporate institutions turn their video footage into a high-quality product. We've worked on everything from commercials to Facebook ads to, our personal favorite, Youtube videos.
Our goal is to help clients create quality video content to maximize their creative capacity. For six years, that's exactly what we've been doing. Now, to celebrate our 7th year in business, we're adding a White Label division to help agencies and brands who work with multiple content creators manage all of their video content across clients.
What Does White Label Mean for Your Business? 
Our white label service will give you a greater capacity to produce higher quality content more efficiently without sacrificing your brand or paying a fortune. A white label means that you can be as involved (or uninvolved) as you see fit for your business without sacrificing your brand.  
For brands that manage multiple content creators, having a dedicated video editing team to manage their audio-visual content can be a pricey endeavor with a high potential for low return. Working with Vidchops allows you to outsource your content editing to professionals with a proven track record and a large body of work.
After setting up your subscription with Vidchops, our developers will create a virtual workspace that is customized to your branding and logo. You'll even have a brand specific URL. From there,  your clients will then be able to create projects and submit video footage to your project management portal. Our team will then edit the video and return it to your client, within two business days. 
Once your client has received the finished product, they can then review the content, request edits, and even approve and download the completed product. Your branded project management portal will include an array of features that give your clients the ability to do things like leave time stamped comments, track the progress of their videos, and even approve and download the finished products in a ready-to-post format.
By putting the editing and approval responsibility in your clients' hands, you don't have to worry about being the middleman in their content creation. Your clients will be able to upload quality video content that aligns with both your brand and your client's goals.
Key Features of the white label feature
Brand specific work portal
One-on-one video consultation
20 GB file uploads
Color fixing, text animation, lower third graphics
Video resizing to accommodate a variety of social channels
On demand access to top talent editors with experience across all digital mediums
Reliable and efficient client support team
Two day turnaround time
While we have team members who are experts across multiple platforms, Vidchops was created by YouTuber Augie Johnston. So, it's no surprise that we've got a special place in our hearts when it comes to creating awesome YouTube content. 
In addition to our love of YouTube content, video editing for YouTube can present a unique challenge to content creators because it requires a high level of detail attention. For this reason, we offer a special YouTube helper add-on to bring your YouTube videos to a whole new level. 
We offer a tailored plan to help optimize content beyond video editing. We'll create content specific thumbnails, SEO optimized descriptions, and title tags, and even upload the video for you. With this add-on you can manually signal an upload or you can schedule when you want the content to go live. 
Our white label program is flexible, allowing you to be as involved as you see fit. If you want to play a major part in the editing process you can. You'll no longer have to play the middle man between your clients and editors–if you want. 
Benefits of a Working with Vidchops White Label
Vidchops white label editing service can allow you more time to focus on other aspects of marketing management and content creation. Here are a few reasons why working with Vidchops is a great option: 

5 years ago, Vidchops was the first flat rate online video editing service. Now, we proudly hold the title of the top video editing service in the world. We've worked with big name brands like SalesForce, Wealth Hacker Labs, ThinkMedia, and Stream Yard, just to name a few.
We're a team of talented editors who come from a variety of backgrounds–and that's what makes us special. We understand the nitty gritty of audio-visual content across a variety of digital mediums. When it comes to choosing a white label editor, this is essential.
No matter how diverse the needs of your clientele are, our job is to make sure we nail down those little details that made your client choose you in the first place by producing quality content under your brand name.
All of our team members are trained to identify the unique attributes that make your content creations unique to you and your client, but we don't just rely on our trained eyes to catch all the details. We also make sure you're included in educating us about your brand identity. After six years of working with diverse needs, we've learned how to ask all the right questions to learn the most about you and your clients' needs. 
With years of experience under our belt, you can trust us to be the objective eye that takes your video content from good to great.
Click here to check out our full portfolio.
Like all successful companies, you are probably constantly considering your growth plan. For marketing and content creation firms, one of the biggest challenges can be hiring enough manpower to do the time consuming work of content creation and editing.
At some point, working with freelancers won't be enough to keep up with the growth curve that you're likely striving for– especially if you plan to continue adding clients. In-house editors can quickly become costly and when you factor in the time constraints of the hiring process and onboarding, a huge hassle.
With our White Label option, you have the assurance of quality, on-time content. This gives you the capacity to scale your business as fast or as slow as you see fit.
Increase the value of your services
Our white label service gives you one more selling point to offer both potential and current clients. Vidchops offers you a flat rate price that ensures:
Expert video consulting
Professional Editors on demand
Library of royalty-free stock audio and video
Reliable and timely support
Two day turnaround time
Unlimited edits and revision
When you consider that the average freelancer is $27/ hour without the promise of consulting, a media library, or unlimited revisions, the value of Vidchops white label service becomes something you can put a premium on. 
Using our white label service allows you to market the service as your own. Put a premium on our flat rate and suddenly our top tier service is not only paying for itself, but it's also making you money and bringing in new customers. 
Well, if you've made it this far, we probably don't need to tell you again why Vidchops White label is the best option out there when it comes to video editing for agencies. But just in case, here are a few more reasons our white label option is something you need in your toolbag. 
Since we began in 2017, the prevalence of video content has only grown and it's not going to stop anytime soon. As a company, we've had the time to evolve, troubleshoot, and refine our process so that you don't have to. 
We're constantly evolving
The world of digital media is, perhaps, the fastest paced industry in the world. Trends arise and fade in what feels like minutes. We know that, in order to stay relevant, your clients must be on top of these trends. Our team's skill set is constantly evolving to keep you and your clients ahead of the curve.
We are so confident in our ability to exceed your expectations, we offer a full money back guarantee if you're not completely satisfied with our services in the first 14 days. We work tirelessly to ensure that we can meet the editorial demands of your clients before they're even dropped in our chatbox.