Ever Wonder How YouTubers Make Millions of Dollars?
We break it all down in our new podcast. After you click the button below hit the
"Listen On Apple Podcasts" link and subscribe to discover the truth.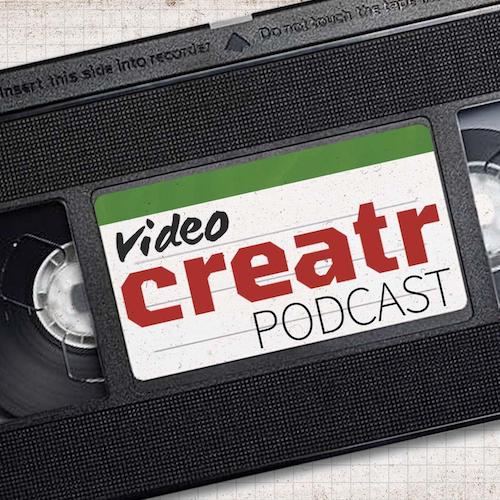 The YouTube creator economy is going through some significant changes. YouTube has updated its policy around how Shorts are monetized as the streaming platform adjusts to the evolution in how viewers engage with content.
Google launched the YouTube Partner Program in 2007. At the time, it was a novel and groundbreaking concept. Since its introduction, YouTube has paid out over $50m to around 2 million creators. Now, they've announced new ways for creators to make money and updates on how creators can monetize Shorts.
YouTube wants to expand the program and attract the next generation of creators to the platform. Their objective is to have 3 million creators by the close of 2023. One way they plan to do this is by having a new monetization threshold for Shorts creators.
The YPP program is being expanded to cover more creators. This change gives Shorts-focused creators a definite path toward monetization. The criteria are 1,000 subs plus 10 million watches in the last 90 days.
YouTube is changing Shorts monetization and bringing revenue sharing to Shorts. YouTube will run ads between shorts, with creators keeping 45% of generated revenue based on their share of views.
YouTube is changing how music licensing works, allowing creators more access to popular, high-quality music for their videos.
What has motivated these changes?
There are a few different things that are driving these changes to Shorts and YPP.
A shift in user consumption
One of the most significant factors to consider is how people are consuming video content has changed dramatically in recent years. When TikTok exploded in popularity, YouTube responded by offering the YouTube Shorts category in September 2020. Since then, channels that create Shorts "seem to be growing faster," according to Pierce Vollucci, YouTube product manager.
More users are engaging with short content, and the platform is pushing the format, so there are significant opportunities for creators who get with the times.
The Shorts Fund lacked transparency
Currently, YouTube allows monetization of shorts through the Shorts Fund. Essentially, it's a $100m fund that is being split between Shorts creators.
However, how the platform allocates the money is shrouded in secrecy. The new rules represent a way to bring more transparency to the partner program.
Currently, the Shorts Fund operates more as a bonus than a well-defined payment system. While Shorts views are booming, that engagement isn't exactly translating into revenue for creators.
Some creators have shared their revenues from the Shorts Fund, and the numbers aren't encouraging. One of the quoted figures was $200 for 7 million Shorts views.
Despite these shockingly low numbers, around 40% of the Shorts creators who do get paid through the Short Fund aren't eligible to join the Partner Program. So while the Shorts Fund isn't perfect, it is a payment path for creators who would otherwise struggle to monetize their work.
These new updates have formalized the process and brought some much-needed clarity to the issue.
Competition with TikTok and Instagram Reels
For a long time, YouTube was the video streaming king. However, competition from Instagram Reels and TikTok is threatening their status as the go-to platform for creators. We can see these changes in the YPP as a direct response to the competition that TikTok, in particular, has brought.
So these changes are not just about the shift in how existing YouTube users watch videos. They also recognize that these users — and content creators — are moving towards other platforms that prioritize short content.
How creators feel about these changes
The updates to the YPP have seen pretty mixed reactions.
Some long-form video content creators feel abandoned by YouTube. One persistent theme among the creator community is that YouTube's focus on competing with TikTok is pushing the platform in the wrong direction.
Of course, one thousand subscribers and 10m views over three months is still a high bar for monetization. Most Shorts creators will struggle to pass this total. However, sentiment in the community is that there is a specific type of content that has a chance to hit those numbers, and it's not going to be the most innovative or nuanced video.
There is also a good argument that suggests these changes shouldn't upset long-term creators. As we said, 10m views in 90 days is a big threshold. Shorts aren't going to be an easy path to bypass the existing 4k hours of views that longer-form content requires for monetization. Instead, it seems that YouTube is telling creators that while Shorts are eligible for monetization, the path will still need to put in a huge amount of work to generate revenue.
Will these changes lead to creators migrating to other channels?
Some creators have suggested that this high bar to monetization will cause creators to leave the platform for TikTok or Instagram Reels. However, that argument might have more purchases if the payment structures on those platforms were much better.
TikTok's requirements are much higher. Creators need 10,000 subs to qualify for their Creator Fund. And even then, according to sources, a video with 1m views only pays out around $20 to $40.
Instagram Reels also has a shorts bonus. At the lower end, creators can earn $100 with only 20K views. However, the barrier shifts significantly after that. Some users have reported that it takes 11m views to earn a $1,200 bonus, with 359m views eligible for a $35,000 bonus.
For now, it seems as if YouTube has done enough to keep content creators on its platform. Indeed, these changes could actually help them achieve their aim of adding 1 million creators by the end of 2023.
What do these changes mean for creators?
YouTube's Partner Program updates are a bit of a mixed bag. It's pretty clear how the platform sees its future, and it's doing what it can to ensure they incentivize Shorts creators to keep making videos. User share is being lost to TikTok, and the platform is clearly concerned about also losing creators to the breakout streaming giant.
So, one way they are addressing these changes is to ensure Shorts content creators can join the YPP more quickly. Additionally, because music is such a big part of what has made TikTok a success, it looks like YouTube is catering to mobile-first creators by simplifying its licensing.
However, for many long-time creators, it's a sign that YouTube leadership has stagnated. They were the top creators for so long that they may have forgotten how to dominate. Instead of innovating, many critics suggest YouTube is just copying TikTok.
The big takeaway here is that these changes make it clear where YouTube sees itself in the future. In their own words, they are lowering the barrier to entry for Shorts creators. However, they aren't doing the same for people who create regular videos.
Clearly, this is driven by audience consumption, especially the rising popularity of shorts. According to statistics, YouTube shorts started generating 30 billion views per day in 2022. This represents a 4X growth.
After Google missed its revenue targets for Q1 2022, it shouldn't be a major surprise that the company would try to find a way to monetize this burgeoning video category.
Another interesting point to note is that YouTube is drawing a clear line between Shorts and regular content. This situation has positives and negatives.
For creators looking to secure the future of their business, YouTube's focus on Shorts is something they need to pay attention to. While longer-form content isn't going away, if YouTube and its audience seem to be moving toward shorter content, you'll need to keep up.
As the old saying goes, "if you can't beat 'em, join 'em." Many content creators have already noticed which way the wind is blowing and, at minimum, are at least making Shorts a part of their channel's overall offering.
The positive thing is that Shorts could become an excellent way to grow your channel and your audience. After all, it's increasingly becoming how audiences engage with the platform — especially younger users. So, it could also be a way to find new subs for your longer-form content.
Of course, to do that, you need to create Short content. That takes a specific type of skill set. Editing short videos has similarities to other types of editing, but it needs to be far punchier.
If you are a content creator who wants to make a foray into shorts, Vidchops service could be for you. We're experts in video editing and repurposing your existing content into lean, sub-60-second videos that are racking up views.
To grow your audience and attract more viewers to your longer-form content, you need to consider Shorts. Additionally, with more clarity around the monetization of Shorts, a new revenue stream has opened up.
So if you want to take advantage by making shorts for TikTok, YouTube, or Instagram, get in touch today.