Ever Wonder How YouTubers Make Millions of Dollars?
We break it all down in our new podcast. After you click the button below hit the
"Listen On Apple Podcasts" link and subscribe to discover the truth.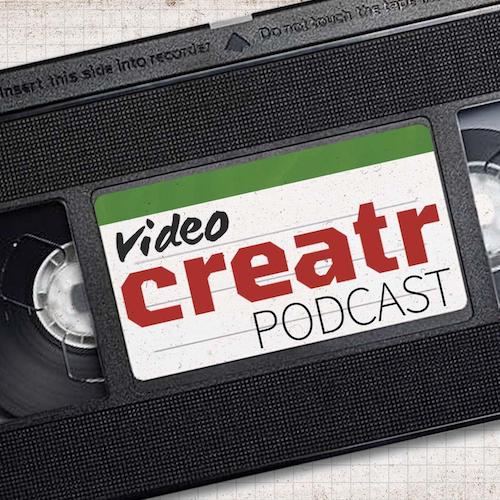 We are not the ones to mince our words. So, we are putting it as plainly as we can:
If you are not seeing consistent growth in your YouTube channel, then you are not doing something right. We are not talking about achieving MKBHD levels of growth here. Neither are we talking about meeting the minimum threshold of 500 subscribers, which makes your channel eligible for monetization.
We are talking about growing your channel quickly enough that you can turn your side hustle into your primary source of income. In this nifty guide, we will help you identify some of the major problems YouTubers encounter earlier in their careers and how you should fix them.
Let's look at why your YouTube channel may not be growing, and what you can do about it.
The Top 5 Reasons Why Your YouTube Channel May Not be Growing
Here are five problems that might be holding your channel back from growing:
1. Your channel doesn't have a niche
The Dodo is popular with pet parents and animal lovers, and Sara Dietschy is a favorite among tech enthusiasts. You will never come across a tech video on The Dodo or a video on animal rescue on Dietschy's channel.
Why is that?
It's because all popular YouTube channels have a well-defined niche. A niche is any specific topic or genre that creators explore in their content. Technology, cooking, fitness, pets and animals, beauty and makeup, etc. are all examples of niches.
You can't set yourself apart from the sea of me-toos and wannabees unless your channel targets a specific niche.
So, if you are producing videos about everything under the proverbial sun, that's the first thing you need to fix.
How to find a niche for your YouTube channel?
While there is no sure-shot hack to finding your niche, the following tips will make it easier for you to land on the perfect niche for your YouTube channel.
Identify what you are passionate about the most. You don't have to be a subject matter expert in the field; you only need to enjoy producing content in your niche.
Think about what value your viewers will gain from your videos. Then decide if you want to educate them, entertain them, or maybe do both and 'edutain' them.
Watch similar YouTube videos in your potential niche and see what works and what doesn't, what gaps you can fill, or what twists you can add.
With all of the above out of the way, produce some videos in your chosen niche and see how your audience responds to them. If you still don't see an upward tick in your channel analytics, there could be an issue with your channel's SEO.
2. Your channel isn't optimized for SEO
Here are two little exercises for you:
Take any one of your uploaded videos and do a search on its title on YouTube. If it's ranking lower, it means your video description may not be optimized for SEO.
Next up, we want you to do a general search for videos in your niche. For example, if you have a channel on cryptocurrency, search for "crypto videos" or "cryptocurrency." Can you see your channel in the results? If you don't, then your channel lacks SEO.
For your YouTube channel to grow, your videos have to rank higher in YouTube search results so that people can find your channel on YouTube. Optimizing your channel and video descriptions can help you achieve both.
How to optimize your YouTube channel for SEO?
Start off by using tools like VidIQ or TubeBuddy to analyze keywords, trends, and analytics. This will help you target not just the right audience but also what that audience searches for.
You can also think of keywords your target audience would search for by reviewing your channel and the types of videos you're uploading. Summarize those ideas into simple keywords.
Choose the most important keywords and include them in your channel description in a natural, organic way. The description should be easy to read with absolutely no keyword stuffing.
Your video titles must include at least one keyword at the beginning.
Front-load the description with the most important information, like CTAs or crucial links. Put your most important keywords in the first couple of sentences of your description, and make sure it is no longer than 200 words.
Tag your video with popular keywords that relate to your topic.
And if possible, consider adding a transcript of the video to make it more accessible.
If your channel already has a well-defined niche and is optimized fairly well but still isn't growing, then it's highly likely that
3. Your channel doesn't have high-quality content
You have to attack this problem from the viewer's perspective. YouTube today is a veritable source of entertainment and learning for an estimated 2.7 billion people worldwide. Your viewers are already spoilt for choice, what with all the flashy videos their favorite YouTubers put out every day.
To produce high quality videos, there are two boxes that need to be checked:
Content: The message you are trying to deliver to your viewers.
Editing: The delivery of the message itself (which we cover next).
How to create high quality content for YouTube videos?
People love videos that respect their time, so firstly, make sure you don't beat around the bush too much. If your video is a tutorial and it takes you 8 minutes to explain something, keep your videos in the same ballpark.
Also, keep introductions brief and dive right into the meat of your topic to snag the viewer's attention right away. Try to include all important keywords in the first two minutes of your script.
And finally, split your videos into bite-sized chapters that make it easier for viewers to digest your content. You would be surprised at how much viewers appreciate it when they can quickly find what they are looking for in a video.
4. Your channel doesn't have professional-looking videos
The delivery of the message is as important as the message itself. Editing plays a huge role in this. Fire up any video from a top YouTube creator, and you will immediately notice how brilliantly the A-reels and the B-reels are put together. And viewers typically respond well to professionally edited videos.
Professionally edited videos lead to higher YouTube search rankings, and the reason why this happens is quite straightforward. Your videos are always the first point of contact with your prospective subscribers. Only if your videos look professional will your new viewers smash those glorious Subscribe and Notification Bell buttons.
How to get YouTube videos professionally edited on a budget?
You may be strapped for cash or short on time when you are just starting out on your YouTube journey. But that doesn't mean you can't have professional-looking videos on your channel. Vidchops makes this possible without burning a hole in your pocket.
Vidchops is a subscription-based video editing service that lets you add a dedicated professional editor to your team. All you do is upload your raw footage to Vidchops, let one of the expert video editors work their magic on your clips, and get a professionally edited video back in as little as two days.
It's really as easy as 1-2-3!
Vidchops editors also have access to millions of stock images and videos, which they use when working on videos. So that's one less expense for you.
5. Your channel doesn't have professional-looking videos
The wider you cast your net, the more viewers you will get. Social media platforms have billions of users, and promoting your YouTube channel on these platforms can help your videos reach more people.
Promoting your YouTube channel also helps boost your audience engagement. When you encourage your followers to interact with your content, you also maximize your chances of increasing your subscriber base on YouTube.
Remember that promoting your channel on social media isn't a one-time thing. You have to do it actively and regularly. Here is how to do it right:
Best practices for promoting your YouTube channel on social media
Create custom thumbnails that catch the viewers' attention and showcase your video or your channel. Use high-quality images, clear text, and contrast colors to make your thumbnails stand out.
Avoid using generic and bland copy when promoting your videos on social media. Always give your audience a catchy hook or a solid reason to watch your videos.
Engage with your followers on social media by talking about new developments in your niche. When you keep them in the loop on the latest news and trends, you immediately assume a position of authority in their minds, and they will start to take you more seriously.
Cross-promote your channel on your other social media platforms, such as Facebook, Twitter, Instagram, or TikTok. You can post teasers, snippets, or behind-the-scenes content to attract new viewers and drive traffic to your YouTube channel.
Interact with your fans by responding to their comments, questions, and feedback. You can also try a Q&A session, run contests, or host live streams to engage your community and build a loyal fanbase.
And lastly, promote your channel, not just your videos. Create a compelling profile with a consistent style, a catchy channel name, and a clear description of what you do and why people should subscribe.
The five fixes outlined in the guide should be good enough to put your YouTube channel on a fast track to growth.
If you are ready to work on finding your niche, video and channel optimization, writing content, and promoting your videos on social media, Vidchops will take care of the editing part. Professional, high-quality videos are just a few clicks away.
Book a call to talk to us if you have any questions.