Ever Wonder How YouTubers Make Millions of Dollars?
We break it all down in our new podcast. After you click the button below hit the
"Listen On Apple Podcasts" link and subscribe to discover the truth.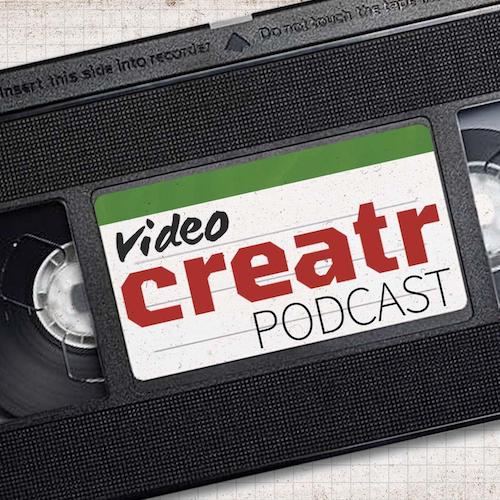 Everything has a beginning and if you're wondering how The best video editing service for YouTubers "Vidchops" began, continue reading. You'll find that it was not a coincidence at all but was started by someone with YouTube roots who understands the struggle of being a content creator.
Hi, my name is Augie Johnston and I am the founder of VidChops, a VIP service designed to be any video creators secret weapon.
VidChops wasn't something that just popped up in my mind out of the blue. In fact, there were numerous phases of "Ah Ha Moments" that in time, gave birth to Vidchops.
Augie & His Journey of Many Realizations
2009
In college, I played on the basketball team at Cal St. Monterey Bay and was always looking for ways to get better.
My dedication led me to a long sales page on the Internet that made a bold claim about its product. In just 60 days you could DOUBLE your vertical leap by following a "simple" step by step guide.
I was completely sold and paid the$247 which was a huge expense for a third-year college student.
This was the first of many of my "Ah Ha Moments" as I wondered how I just dropped $247 smackers on a few videos and a downloadable PDF. This was the spark that lit the fire inside me and jump started my entrepreneurial journey.
Early 2010
While on a vacation I decided to actually look into how I could make my first dollar online. So, I did a common search that most newbies probably make at some point for "how to make money online."
I came across some site that sold a bunch of PLR and master
resell rights e-products which included a certain ebook that would
eventually lead me down the biggest rabbit whole of my life. It was some random ebook called, you guessed it, "YouTube Domination."
Late 2010
Inspired and driven from the knowledge that I acquired from the e-book, I
immediately set up a YouTube page and started churning out videos. These weren't your typical YouTube videos though. In all honesty, these were spam videos. Ones that I knew I could rank for search terms such as "watch family guy online." In the videos, with nothing but the text on a black screen, I directed viewers to CPA offers and made $1,000 in my first month.
I wasn't proud of the way I made the money, but I was sold on the idea that YouTube was and is the best way to start a business and make money online.
2011
Soon enough I had every search term that I wanted to be ranked on YouTube and was driving traffic to a few CPA offers, but I knew this wasn't the way to create a real business.
So I turned to what interested me the most, basketball. I started creating videos of all my basketball drills and workouts. In just a few months, I was able to garner over 1 million views. This was my second "Ah Ha Moment."
It didn't stop there. I rebranded the channel to Baller Boot Camp, set up a weekly release schedule, and cranked out the best videos. There I put up a squeeze page and directed viewers in my videos to go there for a free workout in exchange for giving me their email.
Then I created over 10 digital training programs while building my email list to about 50,000 people with free YouTube traffic. People bought the products and loved the videos. I was being flown out all over the world to train players and run basketball camp.
And I had done it. I had created a sustainable, full-time income online.
2017
Fast forward to 2017 and everything was great with the YouTube channel and my online business. I had grown something substantial and it felt like that I had figured out how YouTube worked and all that. The only problem was that I was burnt out on editing videos. I spoke with a few other YouTubers and they felt the same way. This was my third "Ah Ha Moment."
If I only I could send my raw footage off to someone who knew how to edit better than I did I could then spend all my time focusing on being behind the camera and planning better/more videos.
And POOF! Vidchops was born and 2 years, 100+ clients, and over 2,500 videos later we are running best video editing service for YouTubers at full speed and are the #1best video editing service for YouTubers online.
I invite you to try us out. No other video editing service out there understand social media the way we do and I'm confident that we can help you grow your audience and become the authority in whatever space you're in.
We offer a risk free 14 day money back guarantee. So if you're not happy with our service you can get your money back, no problem. So go ahead and click the link below and find a plan that's right for you.
[maxbutton id="1″ ] [do_widget id=recent-posts-2]