Ever Wonder How YouTubers Make Millions of Dollars?
We break it all down in our new podcast. After you click the button below hit the
"Listen On Apple Podcasts" link and subscribe to discover the truth.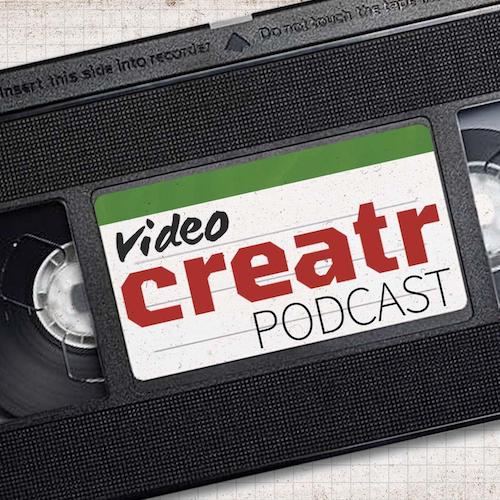 Confused between starting a podcast or a YouTube channel? We'd suggest you do both but that may not always be possible due to feasibility issues.
There's no right or wrong here because both options come with pros and cons. Most people who start a podcast or YouTube channel do so to build credibility and reach a wider audience.
YouTube is now the second largest search engine in the world. Hence, it makes sense to be on the video sharing platform, but podcasts have an audience as well and now podcasts are included in SERP.
About 51 percent of the US population has listened to a podcast and about 30% are active listeners.
So what are the pros and cons of each option and which one should you go for?
Let's have a look:
What Is a Podcast and How to Start a Podcast
A podcast can be defined as an audio file that a listener can stream or download to a personal device.
The term is a combination of two words – iPod and broadcasting; however, you can listen to a podcast on any device including Android phones and computers.
Originally known as audio blogging, podcasting officially started in late 2004, but its roots date back to the 1980s.
How to Start a Podcast
It's pretty easy to start a podcast:
– Concept
Come up with a topic that's relevant to your field and interesting. For example, if you're an HR manager, you can discuss HR policies in detail.
There can be individual podcasts, partner podcasts, or interview-style podcasts that include inviting an individual to have a discussion with you.
It's important to decide everything from topics to format to the length of each episode.
– Branding
Once you've decided the format, it's time to add brand value to your podcast.
You can use your name or your company's name in the podcast. It's also important to come up with artwork and a nice description to help people find and identify you.
– Record
Now that you're sure of what to talk about, it's time to record a podcast.
While it can be recorded on a mobile device, we suggest that you invest in podcast equipment so that your voice is clear.
You can start a podcast with just an iPhone or Android device but the built-in microphones may not be the best option especially if you're recording in a big room.
Consider investing in a good microphone that can be attached to your mobile device or computer. They cost between $30 to $150.
Check third-party reviews and pick a product that meets your requirements.
In addition to this, you may need to use call-recording tools if you intend to record an interview with someone who isn't in the same room with you.
There are a lot of call-recording software out there for both computers and mobile devices. Some of our favorite options include Zencastr (free), Ecamm Call Recorder (paid), UberConference (free), and Callnote (free).
While not a necessity, you can also choose to invest in recording tools to improve quality.
Look at pop filters, mic booms, headphones, and handy recorders.
– Edit
Once your file is ready, it's time to edit it to give it a professional touch.
There are several editing tools out there including paid and free options.
Editing tools can be used to perform a variety of tasks such as increase or reduce volume, add or remove portions, add effects such as echo, and convert file types.
Some of the best tools include Audacity (free), Adobe Audition (paid), and GarageBand (free).
Give the audio a little time to rest and listen to it multiple times to ensure it flows well, is informative, and adds value to your listeners.
Once you're sure it's what you want, you can move to the next step.
– Upload
Once your podcast is ready, it's time to host it.
Avoid free hosting platforms. They do not offer the space or bandwidth needed for audio files.
You can use your already-existing website but make sure it can handle the volume. Otherwise, you may have to buy a new hosting package.
Ditch traditional hosting companies and look at media hosting providers like Libsyn and Blubrry. Both these options offer unlimited bandwidth and cost about $5 for 50 MB.
Your media host will offer to syndicate your RSS feed. The feed will contain information on your podcast including titles, artwork, location, etc.
– Distribute
You can post your podcast to several channels:
iTunes (Apple Podcasts) Spotify SoundCloud YouTube Stitcher Google Play Store
There are a number of directories where you can populate your podcast. Try as many as you can.
Check the official website for details on how to upload a podcast. Once done, you can start sharing the podcast with your audience.
What's a YouTube Channel and How to Start a YouTube Channel
Your Youtube channel is the platform where you upload and organize your video content for your audience to consume. Channel owners can add video content, links, and background information for visitors to see.
They may also have the option to add liked videos, sister channels on the platform.
How to Start a YouTube Channel
Starting a YouTube channel involves the same steps as starting a podcast channel.
– Concept
Come up with a name and a channel.
You can post interview-style videos, make vlogs, how-to guides, or offer a mix of all.
– Brand
Create artwork for your page including a logo and channel cover.
YouTube also gives users the option to add a detailed description covering what their channel is all about.
– Record
Recording YouTube videos requires more time and effort than recording a podcast because the visual element comes into play.
You can record a video by using an iPhone or Android device but most professional YouTubers opt for DSLR cameras.
Since YouTubing is a big industry with some influencers making over $10 million per year through YouTube videos, competition can be tough. Many YouTubers have a professional set up.
Some use multiple cameras and many have invested in equipment including studio lights, headphones, microphones, etc.
You have to be careful when recording YouTube videos.
The audio should be clear.
The camera angles must be neat.
All content should belong to you.
– Editing
Once your video is ready, it's time to sit on the editing table and give it a professional touch.
YouTube offers a basic free editor that can be used to replace audio and trim videos but that may not be enough.
A poorly edited video will not be of much use. You must get your hands on a professional editing tool like iMovie (free), Adobe Premiere Pro (paid), and Final Cut Pro X (paid).
Editing videos can be tricky especially if it's your first time using an editor. There's a learning curve so go through some tutorials to know how it works. The process can be very lengthy and boring at times.
Editing software can be used to add animations, remove scenes, include transitions, etc.
If this is too complicated for you then consider hiring the services of a professional video editing company like VidChops. We've been in the business for over ___ years and can help you come up with kickass videos.
– Upload
Watch the edited video and once you're satisfied, go to your YouTube page, login to your account, and upload the video. YouTube will ask you to create a channel if you do not already have one.
Unlike podcasts, YouTube does not involve having to buy a host since the platform can host your videos – up to 128 GB per file.
Name your video, add the artwork that you created earlier, and upload your video.
You will be given the option to choose a thumbnail (if your account is verified – requires a phone number), write a title and description, and select tags (keywords).
There are some other options as well such as language and caption. Consider using these if needed.
Perform keyword research and use tags that can bring you more impressions and views.
YouTube will intimate you once your video finished uploading.
– Market
Now that your video is live, it's time to spread the word.
You can embed YouTube videos in your blogs and share them on social media.
The platform also gives users the option to advertise.
Podcast Versus YouTube: Comparison
As seen above, creating a podcast and a YouTube video both require time and effort.
You will have to plan and invest to come up with a professional video or podcast that gains views.
Let's compare the two options to pick a winner.
– Personal Touch
Both options allow you to have a personal touch with your viewers since they'll get to listen to you. However, YouTube deserves an extra point because it's a visual medium.
On YouTube, users do not only get to hear you but they also get to see you.
– Cost
It does not cost to start a podcast or YouTube channel but you may have to invest in equipment, which can turn out to be costly.
Expect to spend about $100 on podcasting – mic, software, and hosting.
Starting a YouTube channel, on the other hand, may cost you about $1,000. In addition to a mic and software, you may also have to invest in lights and a professional camera.
Podcast wins here because it costs less to set up.
– Earning Potential
Podcasts are not designed to help you earn money but there are ways to monetize the channel.
You can include sponsored content in your podcasts, offered paid content, or use the medium to find more buyers.
YouTube, on the other hand, can be monetized.
You will need at least 1,000 subscribers and 4,000 watch hours in the last 12 months to qualify.
Content creators can earn up to $5/1,000 views. Plus, you can earn through partnerships as well. YouTube wins here.
– Credibility
Both options add credibility and can be used to improve goodwill however, podcast appears to be a better option for executives since podcasts are typically listened to by a niche audience.
Podcast listeners are 45 percent more likely to have a $250,000 annual income. The average YouTube visitor does not fall in the same income category.
Moreover, podcasters are typically considered more authentic than YouTubers. We'll give this point to podcasts.
– Fun
Podcasts are fun to make and so are YouTube videos. It boils down to your personal preference, hence the score is even here.
However, YouTube does have a slight edge here as it offers more variety. You can make prank videos, how-to videos on YouTube that can be hard to manage on a podcast.
– Ease
Let's talk about YouTube videos first. Since you'll be in front of a camera, you must look presentable.
Getting into a nice outfit and taking care of your hair and other such elements can require a lot of effort.
Podcasts, on the other hand, do not have such requirements. You can sit in your PJs on your couch and record audio since nobody's looking at you.
In addition to this, editing is another factor that must be considered. Editing audio files is easier than editing video files, especially if you have a multiple-camera setup.
This is why we recommend that you hire a professional agency. It will cost you money but a well-made YouTube video will eventually pay for itself.
– Reach
There are over 850,000 active podcasts with more than 30 million episodes available in over 100 languages.
About 165 million Americans have listened to a podcast. On the other hand, about 182 million Americans actively watch YouTube.
The video sharing platform has a wider reach especially since YouTube videos can be shared on other platforms, hence we'll give YouTube this point.
– Time
Making YouTube videos is more time consuming than producing podcasts despite the average video being only 11.7 minutes long. In comparison, the average podcast is 43 minutes long.
– Competition
Podcasts are usually niche-based and for a specific audience. They put less pressure on the creator because you know who you're targeting and why.
YouTube videos, on the other hand, do not offer the same peace of mind due to stiff competition.
YouTube gets more than 30 million visitors per day who watch almost 5 billion videos. It can be very hard to stand out a crowd on YouTube.
The average retention rate on YouTube is 30 percent; for podcasts, it is double at 60 percent. This is because podcasts are easy to listen to, one can multitask while listening to an audio file; YouTube requires more attention.
Podcast Vs YouTube Channel: Conclusion
Both podcasts and YouTube videos are beneficial. We suggest that you go for both since podcasts can be converted into videos and vice versa.
It can be hard to find success on YouTube but it's worth the effort. All that you need is a nice idea and the support of a professional video editing company like VidChops.
Vidchops provides subscription-based video editing to YouTubers and content creators so that you only pay for what you need. Get in touch with us to find more.