Ever Wonder How YouTubers Make Millions of Dollars?
We break it all down in our new podcast. After you click the button below hit the
"Listen On Apple Podcasts" link and subscribe to discover the truth.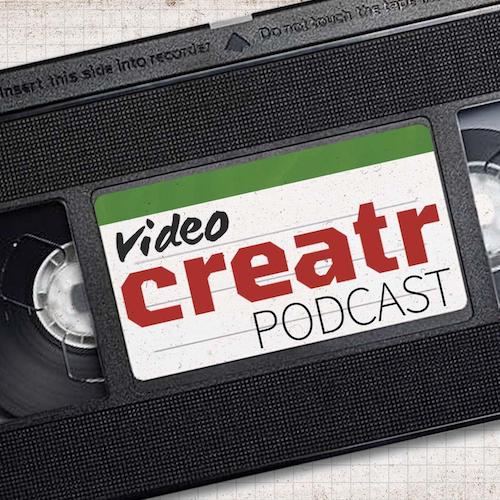 Question: What do you call a rat with dreams of stardom living under an evil YouTuber dictator?
Answer: Buster.
Okay, okay, I might not be the best comedian in town, but I am the nosiest. And today I've got some juicy goss to share with you that I know you're gonna lap up like the shallow humans you all are. In all seriousness though, today's briefing is more of a wholesome one.
That's because today we're talking about the shiniest, funniest star on the internet and my all-time favorite good egg, Anna Akana.
I just love this gal, so if you're not already familiar with her work, then you're in for a real treat!
Anna is a multitalented woman. She's a comedian. She's an actress. She's a YouTuber. Heck, she's pretty much a bonafide social media activist these days too!
Whatever platform she's using, Anna is an advocate for all things authenticity.
Oh Anna, if only you'd take me under your wing.
Musings aside, this seriously cool woman started her journey as a stand-up comedian. All the way back in 2010 Anna wowed audiences with her wit, charm, and genuine spirit. After exploring the LA comedy circuit, Anna would later move to Los Angeles permanently and, encouraged by her boyfriend, start uploading her unique content online.
Anna's online comedy content led to her own channel blooming to success and in less than two years the comedian-come-YouTuber amassed a whopping 70,000+ subscribers.
All hail Anna, Queen of comedy!
Within a few short years, Anna hit the big one million. With upwards of 122 million views under her belt, her popularity was unquestionable.
Anna started applying her unique comedy voice to making fun and relatable videos, that also didn't shy away from challenging topics. If you ask me, when someone can say something meaningful and make you laugh at the same time, then that ladies, gentlemen, and rats, is pure genius!
Needless to say, Anna's videos were a big hit and she soon became somewhat of a YouTube guru and role model, offering her heartfelt thoughts and advice on topics such as mental health, self-care, and personal empowerment.
Thank you, Anna. I'm a better rat for it! 🙏 🙏 🙏
It's no wonder that Anna has gone from strength to strength. As well as being a legitimate YouTube legend in her own right, Anna has also written a memoir and starred in her very own TV series. Now, this lady dreams of the big screen (and rightly so). You go, girl!
So, aside from born-with-it charm and charisma, what is the secret to Anna's success?
Well, needless to say, this is something I've wanted to know for a long time. And I think I've just about cracked the code. So. Here's how we can all be a bit more like Anna. Don't tell me this rat don't treat y'all well.
Anna is nothing but authentic. Remember that alliteration ice breaker game that always gets whipped out in your freshman year at college or one of those god-awful teambuilding retreats (🤢)? Well, this woman has it easy. She's Authentic Anna. Nothing more, nothing less.
To be more like Anna, make sure that your content strategy is built on honesty and that everything you put out there is a reflection of your true self. Once you've done that all you have to do is work on the finer details. Anna notices that her content did better on Thursdays than Mondays, so bish bash bosh, she switched it around.
Now, remember ladies and gents, honesty is great but you've still gotta make some dough balls. Anna's current income ranges between $6.3k and $100.3k per year.
Anna only uploads if her content is branded and that's not because she's greedy it's because that's the only way she can sustain her business, hire crew, and make great content. Remember, YouTube is a business! Plus, when there's money flowin in, that's capital that can be invested back into your content to make bigger and better videos!
The take-home?
Honesty + hilarity = VIEWS
So go out there and be more like Anna!