Ever Wonder How YouTubers Make Millions of Dollars?
We break it all down in our new podcast. After you click the button below hit the
"Listen On Apple Podcasts" link and subscribe to discover the truth.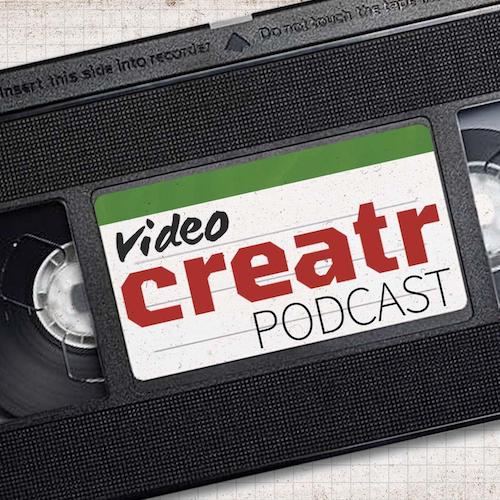 Thinking about starting a YouTube Channel? Well, this is the best time to do it. As of this writing, we are affected by a global pandemic and what's better than putting your creative juices into something productive.
These are tips we have learned and mastered over the years with Augie's other YouTube channel with over 200,000 subscribers. As well as tips and tricks other successful YouTubers put out there. We have put together everything originally in one easy to understand video so you will be able to have a grasp of what it takes to grow your channel in 2020, but we also put in a blog for people who prefer it this way.
1. Create Your Messaging
You need to have a hook that's easily recognizable for your channel. Something to grab the viewer's attention and be memorable. Make those hooks present both in your intro and your outro. The latter just so you can establish closure to your videos. Also, don't forget to note or highlight what your channel is all about; what your channel stands for, what kind of personal values or what viewers should expect from your channel.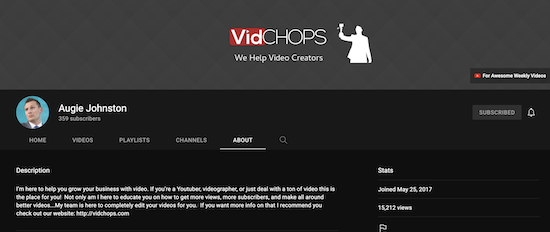 2. Create Your Branding
Make your style guide. Now we know some style guides can be pretty elaborate but you can just boil it down to the basics.
a.) Choose the colors you want to stick with. Make note of the hexadecimal numbers. (eg. Red #FF0000, Blue #0000FF etc).
b.) Decide on the font you want to use. Now you can have the main font and a second one for other materials.
c.) Create a logo. You can create your own but if you're not artistic, there are sites online that can help generate a logo for you.
Sites like https://logomakr.com/ and https://www.logogenie.net/. But if you want them professionally done, you can hire a graphic artist on https://www.fiverr.com/.
Price may vary depending on the expertise of the graphic artist but usually, there are some you can hire for 10 dollars.
d.) Create your channel art. The best channel art size is 2560 pixels wide by x 1440 pixels tall according to YouTube and is best for TVs. However, we prefer to have the size down to 2650 x 423 for your channel art to be optimized and visible on all platforms. That includes TV, desktops, laptops, tablets, and phones. Again, keep it simple. Your logo against a nice background will do.
2650 x 423 for your channel art to be optimized and visible on all platforms.
e.) Your profile picture. A lot of channels put in their logo as profile pictures but we beg to differ. Put your face in there. Our reason is people want to connect with people. So if you don't have a problem being the face of your channel, then, by all means, but a good looking mugshot as your profile pic.
f.) Choose your official background music. This depends on you. Change your music every time you put new videos out or just choose a couple of songs and run with it. Our personal choice, we stick with a couple of songs to easily identify our channel.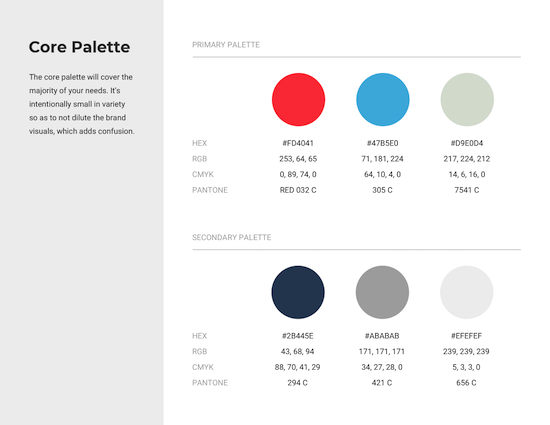 Example of a simple style guide.
Grab Them here If you don't know where to download songs. Here are 5 Amazing Resources for New YouTube Creators.
3. Grow an Audience on a Different Platform.
Probably the most ninja move I've seen in the digital world. I've witnessed this happen a few times. Influencers build an audience on a different platform, and when they've racked up quite a significant number of followers, they ask these followers to subscribe to their YouTube channel. A prime example of this is David Dobrik. He foresaw that Vine is going to decline so having gathered millions of followers on Vine, he saw this as an opportunity to have them cross-over to his new YouTube channel. So once you post that first video on YouTube, you will already have viewers. A brilliant move if you ask me.
4. Start Creating Videos.

Your first videos have to be strategic. Don't just make videos for the sake of it. Be smart about it. Target search. And what do I mean by

When Augie started his basketball training channel on YouTube, he made videos for what his audience was looking for. "How to do a crossover?",

that? You should target certain keywords your intended target audience is going to be searching on YouTube. When Augie started his basketball training channel on YouTube, he made videos for what his audience was looking for. "How to do a crossover?", "How to properly shoot a basketball?". Aim for long-tail keywords which basically search terms that are longer. They have lower search volumes but also less competitive. Meaning your videos have higher visibility of getting viewed.
5. Create a Professional Looking Video
Does this mean you have to buy expensive professional equipment? No.
You can even shoot amazing videos on your iPhones. Some music videos and ads have been shot on one. But you have to learn and understand how to frame videos, apply to light, how to get great audio. Especially with audio. It's just as important as video because they go hand in hand. We suggest you get a cheap lavalier mic or lapel mic before you go on to the expensive boom mics. Technology has made everything easier and less expensive. You just need to know how to use them.
Now that you know how to get started on YouTube, what else do you need to do? Listen to some words of encouragement by our CEO Augie Johnston.