Ever Wonder How YouTubers Make Millions of Dollars?
We break it all down in our new podcast. After you click the button below hit the
"Listen On Apple Podcasts" link and subscribe to discover the truth.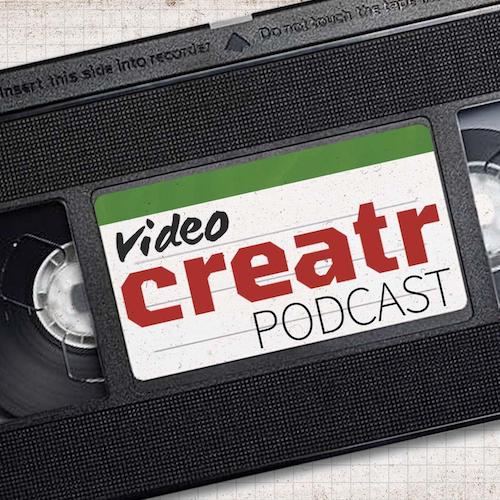 YouTube, other than being the primary destination for videos on the planet, is also the world's second-biggest search engine. If you're an independent business owner, entrepreneur, content creator, or freelancer in the gig economy, this means that how to rank higher in YouTube search should be one of your primary objectives.
That's because YouTube isn't a medium to merely broadcast content. It's also a platform to build brand awareness, acquire and retain customers, and build a community. But merely uploading videos one after the other won't help you gain visibility.
You need to thoroughly understand the platform if you want to know how to rank higher in YouTube search. But once you do that, it won't take you a long time to have top-ranking content which will help you build a brand on YouTube.
For example, Hungry Passport offers short pieces of information about some of the world's most popular travel destinations. Started by An and Maja on YouTube in 2017, today their content ranks among the top searches whether you're looking for the "best ways to see London" or the "best ways to see Paris."
In less than three years, their videos have become the top-ranked content, rivaling information created by renowned travel magazines and television channels. That's the power of YouTube.
If you're a content creator, entrepreneur, or founder of a startup, that power's within your reach. To help you get that, here's a step-by-step guide on how to rank better in YouTube search.
The complete guide on how to rank better in YouTube
1- Find your topic clusters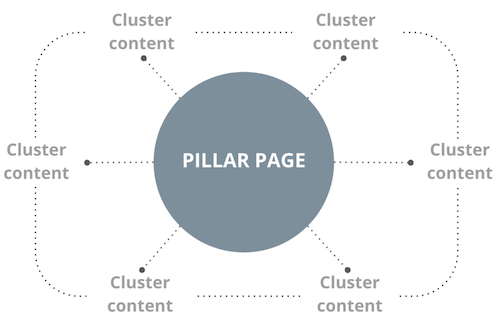 The first step in how to rank higher in YouTube search is to define a content strategy for your channel. Usually, people will find it easy to find a few topics when they start out but reach a roadblock soon.
The solution is to think of it, not in terms of topics but topic clusters all aligned with your broader area. You could do it in three ways:
a) Find commonly searched keywords in your field and create videos for it
Think of your content as answers to people's problems. If you want content that resonates with people, you'll have to see the process from their perspective. Before you start shooting and editing videos, you'll have to know what people are interested in.
This is true no matter what niche you operate in. Let's say that your YouTube channel shares home workout tips. You believe that with more people working from home, there's a growing audience for it. Now you're ready to start shooting videos on workouts. But before that, find out what people are searching for in Google and YouTube.
This will reveal both short-tail keywords and long-tail keywords. The first group is more general queries that have one or two words. These could be, for example, "home workouts" or "workout tips." More people would be searching for short-tail keywords, which means there will be a larger set of these queries.
The long-tail keywords are phrases with several words. While not many people might be searching with these phrases, the intent will be higher among those who do.
For example, under long-tail keywords, you might find "Can I workout at home and lose weight?" or "How to workout from home without equipment?"
On the Google search results page, you should look at "People also ask" and find more questions aligned with your initial topic. Also, find out other search phrases at the bottom of the results page to get more phrases that will give you ideas on content.
You should also use a service like Keywords Everywhere to have a more detailed understanding of the keywords you find. Are they overused? What's their overall search volume? How have they been trending on YouTube and Google searches? What's their Cost Per Click (CPC)? Keywords Everywhere will give you answers to these.
Armed with these, instead of creating generic videos like "Workout tips for home," now you can be specific and answer queries with content including "How to workout from home without any equipment" or "How to workout at home and lose weight without equipment."
b) Expand your cluster
Another tactic is to broaden your subject area and importantly, make it relevant to your audience. So, go to YouTube and search for the commonly searched phrases. There you might find videos with titles like "How to workout from home without equipment for beginners," for example.
Or you might find videos with titles like "How to workout from home and build your shoulder muscles." Or "how to build muscle from home in 14 days."
This expands your topic by incorporating elements you hadn't considered. Without thorough and routine keyword searches, you might miss out on these additional domains. So, from mere workouts at home, your cluster can expand to include the following elements:
Initial topic: Home workout tips
Expanded cluster:
How to workout at home without any equipment
How to workout at home and build (specific muscle groups)
How to workout at home and build muscle in (specific timeframe)
Workouts at home under (budget constraints)
Workouts at home that you can do in (duration)
What to eat before and after workouts at home
Best cardio workouts at home
Diet plans for working out from home
How to start working out at home with no gym training
Full week workout plan for home without any equipment
You can also use Keywords Everywhere to know how these keywords have been trending of late.
That will show you which ones have potential.
From a broad topic, now you have several relevant topics out of these keyword searches. This will help you create content that your audience is looking for. In other words, your content strategy will be in sync with the market demands, which will push you higher in search rankings on YouTube.
c) Answer frequently asked questions
For all those wondering how to rank higher in YouTube search, another effective tactic is to answer commonly asked questions from viewers and potential customers. How do you find these questions? You should look at your comment section but not be limited by those.
Go to your social media pages and invite questions. If your YouTube channel is about growing vegetables indoors, have an open house on social media. Request your followers to pose questions to you. Even if you get only three or four, you have enough to create a couple of videos.
If you don't get traction on social media or can't find questions from your YouTube followers, find frequently asked questions on growing vegetables indoors on Google. There you might find people asking, "How to grow vegetables indoors without sunlight?" or "What vegetables grow fast indoors?" or "What should the depth of a raised bed be?"
When you have a set of such questions, create short-form videos answering them. The answers should be direct and easy to understand. While it's an opportunity to build your expertise, don't make it exhaustive. Be succinct, engaging, and relatable.
2. Give compelling titles to your videos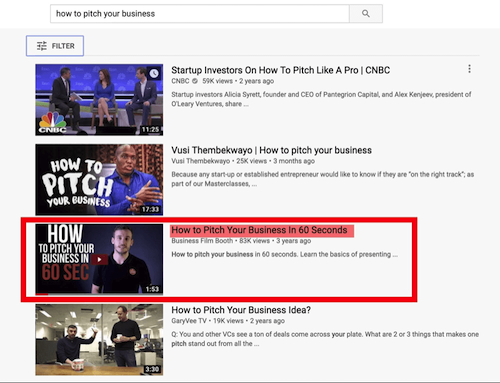 Not just videos but any content that works online would have an attention-grabbing title. The content of your video is secondary to whether people feel persuaded enough by its title.
Those content creators who understand this make videos with highly functional titles that rank higher in search. Here are some proven ways you too can make your title more compelling.
Listicle:
Lists make it easy to read. They also tell viewers that there won't be any unnecessary information that might be boring. So, think of titles like "7 ways to grow an herb garden on your balcony"
Secrets:
Give content in the form of insider knowledge. For example, "What fitness trainers won't tell you about working out from home"
Instructional:
Another effective way is to name them as instructional guides like "How to lose 10 pounds in 30 days working out at home"
Shocking:
You can always shock your viewers into checking your videos by trying something like "The one vegetable you should never grow in your kitchen!"
3. Take care of the flow
The structure of your videos is important to audience engagement, and comprehension.
Importantly, you should maintain the same structure for consistency and brand recognition. The time-tested structure followed by successful content creators is as follows:
a) You should begin the video by defining the problem
b) Empathize with your audience by stating you know how they feel
c) Share the purpose of the video
d) Introduce yourself, your background, and your expertise
e) Give the solution
f) End with a call to action (CTA)
Your videos shouldn't end with a generic conclusion. They should end with a definitive call to action. To make it effective, you should have figured out your objective earlier.
It could be something as simple as liking and subscribing to your channel to get more content. Or it could be an invite to join your online community on social media or to subscribe to your email newsletters or take your online course.
4. Repurpose and amplify the content
If you're concerned about how to rank higher in YouTube search, you need to engage with your audience on other social media platforms too. For that, you can repurpose the content from your video.
You could take the transcript and create a blog piece or post it on your social media channels. If it's on your blog, make sure that you also embed the video into the article. If it's on social media, don't post a link to the YouTube video.
That's because social media platforms hate it when you leave them and so won't show any posts with external links. The solution is to have a shorter edit of the same video for your social media pages.
You should also post that shortened video on LinkedIn and IGTV. Also, share the shorter edit on messaging apps like WhatsApp. If you have an email list, you should share it with your subscribers, along with a teaser about what the video contains.
5. Craft your videos professionally

Content is only part of what will make your videos engaging. The videos that rank higher in YouTube search and get more subscriptions and likes are the ones that look that they're made by professionals.
The good news is that unlike in the past, it doesn't take big budgets to make top-quality videos that get exceptional traction on YouTube. These are some best practices to keep in mind while creating and uploading your videos on YouTube.
Script it out:
Even if you're confident about the entire content, write it down before you record. This will show you what can be deleted and what needs to be included.
Don't preach:
People don't have time to listen to your world views. Keep it short and to the point. This is one more reason to have a script. Nobody should ever comment that your videos are too long.
Practice:
Whether it's your first or tenth video, practice your narration several times before you hit record. You need to get the diction, pronunciation, and emphasis right for the audience to feel it.
Just enough effects:
The graphics and music should complement and not overpower your content. Don't get carried away and put heavy intros. Highlight the necessary texts but make sure that they are readable. And ensure that the background music doesn't subdue your content.
Be consistent:
From how you narrate it, the background, the music, the logo, the typeface, and the thumbnail of your video, be consistent. Your audience should be able to recognize that it's your video in a matter of seconds.
Get professional editors:
The content is only as good as its packaging. If you want to rank higher in YouTube search, you should focus on the content and leave the editing to professionals like Vidchops. We've helped several YouTube content creators gain massive audiences on YouTube through exceptionally advanced editing services at reasonable subscription rates.
All you've got to do is upload your raw footage. We'll consult with you, edit the footage according to your preferences, and then you can easily download it. No meetings, no hiring expensive editors, no hassle.
In short
Video is the king of content. For startups, content creators, educators, and small businesses, YouTube provides an excellent platform to create that content, get followers, and increase revenue. But instead of merely uploading content, you should constantly analyze and learn how to rank higher in Youtube searches.
Because content is only worth the number of people that see it. By following these tactics, regularly monitoring your results, and making the necessary iterations, you can build a highly successful YouTube channel that will keep acquiring and converting customers for you.