Ever Wonder How YouTubers Make Millions of Dollars?
We break it all down in our new podcast. After you click the button below hit the
"Listen On Apple Podcasts" link and subscribe to discover the truth.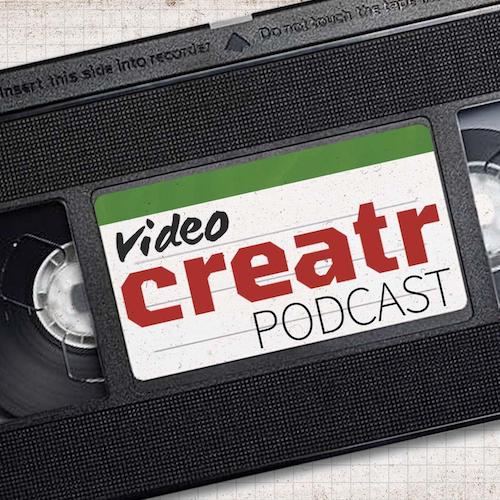 Sharpening your expertise, building up your credibility, and defining your niche are some of the most important ways to set yourself apart in any competitive field. Tackling those tasks demonstrates that you'll be an asset to any team, that you have invested the time and attention necessary to acquire your skill, and that you understand your chosen field well enough to show others a level of mastery of the craft.
To build your business or your brand, you must set yourself apart from the competition by narrowing your focus and excelling in what you do. That's especially crucial online. These tips are geared towards the individual or organization looking to carve out their niche and establish themselves as an authority within that niche.
While we tend to stereotype experts as CEOs, entrepreneurs, or those at the later stages of their various careers, that's not always the case. Regular people in all types of positions can strategically position themselves as the authority within their respective niches. You'll need firm commitment and lots of consistency, though.
There are two main parts of establishing yourself as an expert that we'll discuss here. First, you need to gain expertise while honing your craft. Then you'll need to display your mastery of the subject.
Gaining Expertise
1- Find your niche.
To become an authority in your niche, you'll first have to find what that niche is. If you're not already sure, carefully define your specialization and decide which audience you'll cater to. The more focused your niche, the easier it will be for you to adhere to your mission. While you may think that narrowing your focus will be limiting the audience that you will reach, this type of focus is essential for drawing precisely the right audience—an interested one—to you.
Brainstorm some ideas to start with and look at what you're passionate about that will resonate with your future audience. Then, explore your competition, if applicable, and take a hard look at what you can offer better than anyone else can. Use Google Keywords to target some of the more profitable or fun keywords associated with your chosen topic.
2- Become an Expert.
In Outliers, Malcolm Gladwell proposes that according to the 10,000-hour rule, you need to invest at least that much time—a few hours a day for a decade—to master a subject. The experts that you regard as leaders in their fields are simply those who have committed to investing the time. For example, the renowned cellist Yo-Yo Ma practices daily and has done so for most of his life. While talent helps you get started, consistency normally trumps talent.
Make sure that whatever specialization you've chosen to develop inspires you, and that you'd be willing to commit 10,000 hours to do and learning about that topic. Then put in the work. Ideally, you'll document the journey, because that becomes part of your story. While you may already have an idea of what expertise you'll develop, answers to how you'll define your niche may take you along a new and different path than you may have already been on. Your expertise doesn't have to be limited to your current business or degree, for example.
Stake your ground.
Establishing your online presence takes time, and it's something that you'll do gradually. It helps if you create a plan that maximizes your exposure and sets you up for success from Day One, though. Take the keywords you found when choosing your niche as an example. By looking at the analytics, you'll have a better idea of how to reach your audience and gain visibility. Optimize your content for keywords so that search engines pick you up. Be mindful of your hashtags and use them consistently.
Pay attention to the brand you plan to create and the image you plan to project. Use a memorable moniker, and then design a website or landing pages that you'll direct people to when they want to see the content you create. Choose colors and a logo that you'll carry through each element of your work to tie it all together as you work to present yourself as an authority in your niche.
Showcasing authority of your niche
With your abilities focused and skill set ready, you'll move towards convincing others that you are indeed an authority in your niche. Moving forward varies based on your comfort level with various platforms, but what stays true for all forms of content you produce is the fact that you must show consistency above all else. Regularly post content and engage with your audience as you build your following. Here are a few ways that you may consider showcasing the authority of your niche.
1- Curate your social media.
Whether it's on Facebook, Instagram, LinkedIn, or another platform, secure your handle. Create a catchy tagline if that works and keep your content on-brand with what you're creating. That way you'll become recognizable across different social media. A cohesive brand strategy will go a long way towards helping you establish yourself as a consistent voice. Keep it current with links to new posts and regularly engage with the community that you create.
2- Start a podcast.
A podcast is already one of the most popular ways to address your audience, and its appeal shows no signs of slowing. Whether you want to host a weekly or bi-weekly podcast, jot down an outline of your first several shows, get together some basic audio recording equipment, and host your podcast. It's best to release several podcasts at once to get better ratings on players like Spotify or Apple Podcasts. After that, keep to a predictable schedule so that your audience can rely on your next episode.
Keep on-brand as you come up with a clever title, introduce the concept to your audience, and hook interested listeners. Thoughtfully producing your podcast will yield content that you can use across all your platforms. With a written transcript, you can post highlights on your website. If you record a video of the podcast while you record the audio, you can use it across your social media to engage in other places. A clip of your video podcast recording can be posted on your social media to link to the complete video online.
However, you may decide to capitalize on the content that you create through your podcast, keep your content engaging and cohesive. To build up credibility and expand your following, host guests, and interview or dialogue with them. You can cross-promote the podcast with teasers on each others' social media pages and benefit from introducing yourself to their audience. Similarly, you should jump at the chance to return the favor by joining other experts' podcasts and positioning yourself at the top of your field.
3- Create a YouTube Channel.
Video content is one of the most engaging forms of media. It has the power to connect with and draw your audience in like few other types of media can. By setting the scene, you have the ultimate discretion to present yourself as an expert. Choose your setting and discuss relevant topics. YouTube is the place for how-to's, so show what you've mastered in an accessible way.
YouTube offers a flexible platform with many ways to deliver video content to your user. Post longer video discussions or, with Vidchops' expert editing services, offer up shorter highlight clips that you can use as teasers on your other social media. Alternatively, host a Livestream where users can ask you questions in real time. You can put these up on your channel for others to reference, too. It's also a good idea to develop a webinar or online course. You can have posted some of that content to YouTube, but remember that social media is rented land. You'll want to host your content on your own website.
Regardless of what you do with your YouTube channel, it's one of the most personable spaces on the internet, allowing you to come as close to your audience as you can expect to via the internet. Because of that personal touch and the way that the audience (especially Gen Z, who consumes video content at the fastest rate) engages with you, YouTube is an invaluable tool to show that you're capable and confident of your particular set of skills.
4- Become a leader.
Create information products that present collections of your ideas. Collect your thoughts into a book or an ebook. If you've done a successful series of videos, use them to create a course that you can market. If you've started a community around your chosen specialization, devote the time and energy into growing and engaging with your members.
Continue to research and grow in your field to guide the conversation well into the future. As you interact with other leaders, position yourself as an authority figure by staying on the cutting edge of new ideas and being consistent in the way that you present facts along with your opinions.
Offer to create guest content on other platforms. Seek out opportunities to cross-promote by forming strategic alliances. If you get the chance to provide a guest post or hop on a Livestream on Facebook or Instagram with someone who has a relevant following that can benefit from your ideas, do it. You'll increase your exposure and gain notoriety. Having you as a guest signifies that they respect your expert capacity and essentially amounts to an endorsement. They wouldn't honor you with an invitation otherwise.
Make sure your content will bring traffic to your strategic allies and you by educating their audience, giving them information, and making it easy for them to take action and learn something about what you've discussed. By helping others succeed, you'll probably benefit, too. If you scratch someone's back, they're likely to return the favor.
Conclusion
Becoming an authority in your niche requires that you be very intentional with your time as you go about establishing credibility and building a following. As you set out to define your niche, consider what you can specialize in. Make sure it's a topic you're passionate about and one that others may find interesting. After you've defined the specific space that you'll fill, master that topic. Spend those 10,000 hours immersing yourself in information and developing your own ideas and opinions to become an authority in your niche.
Own and optimize your content for the keywords that will attract an interested audience so that they can find your content. Then steadily increase your online presence. Use cohesive branding techniques, like regular hashtags, so that your content is easily recognized. Unfortunately, you may have to determine whether your goal is to become famous as an authority in your niche or profit from your expertise. Whatever your decision is, you may proceed differently depending on what you choose.
Post consistently. Use multiple platforms like social media sites and your own website, and written, audio or visual media to present what you know. If you decide to produce a weekly podcast, make sure that a new episode is ready every week so that your audience can count on you to show up with quality content every week. Here, your ability to present yourself as reliable will work to enhance your credibility.
Use the popularity of video communication to your advantage by posting on YouTube. It offers several easy ways to provide meaningful content in a relatable way. Video footage that you create can be used in so many ways. The editing experts at Vidchops can help you maximize the time and money you spend creating video content by repurposing it into clips that suit many different goals across your online sites.
Once you've reached the audience that you intend to, continue to add value to that community by becoming an expert and engaging with your followers. Regularly interact with your community and form strategic alliances with experts in relevant fields to position yourself squarely at the top of your domain as an authority in your niche.