Ever Wonder How YouTubers Make Millions of Dollars?
We break it all down in our new podcast. After you click the button below hit the
"Listen On Apple Podcasts" link and subscribe to discover the truth.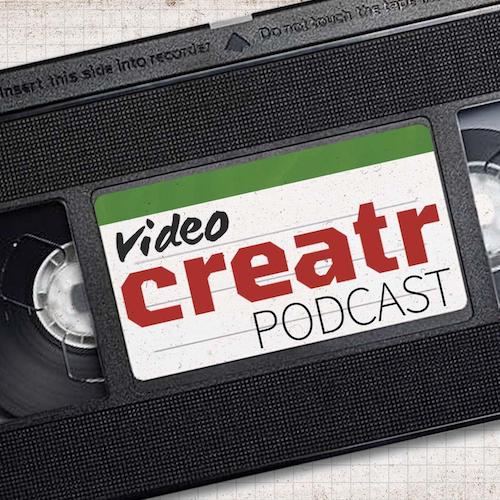 The emergence of artificial intelligence has really impacted our daily lives. From smartphones to social media platforms, artificial intelligence technology has changed how people do things. One of the most impacted domains is video marketing. Artificial intelligence has started automating effective and efficient videos, throwing human video marketing into a panic.
Relying too much on human editing has now become a thing of the past. Users are able to enjoy automated video clips in the comfort of their homes, as long as they have a smartphone and an internet connection. Read on to learn more about AI video editing.
What is Artificial Intelligence (AI) Video Editing?
Technology is an evolving process, and whether you like it or not, technology will keep on changing, so it's upon you to embrace it. AI video editing uses artificial intelligence to create and automate videos. AI automates specific tasks, including scripting, shooting, trimming, and selecting the right segments.
AI video editing involves many applications that not only make processes faster but also add value to your output. With your advanced in-house video editors in place, it can take you a few minutes to create video content using AI technology. AI can help you generate powerful and smart content as per your needs.
For example, you can quickly and easily edit your content using an online video editor, which is a product of AI technology. AI users also use minimal effort to generate custom content, thanks to AI technology.
What are the Benefits of Using AI in Video Editing?
Technology is here, and everyone needs to be on board. AI technology is really changing video editing dynamics, and here are some of the benefits you can get from using AI in video editing:
Fast and Efficient Video Editing
AI technology gives room for faster and more efficient video editing. This is because AI is capable of making changes and adapting to your films as it continues learning. What are you waiting for? AI can make you edit more films within a short time, which is a plus as you can save a lot of time.
Artificial Intelligence Brings Fun to Video Editing
Videos edited by AI are proving to be more exciting and provide a lot of fun to consumers. It's not because human video editing doesn't bring that fun, AI has brought changes to video marketing that you can never imagine. This has prompted people to divert their attention to AI-generated videos.
Encourages the Use of Filters
People are looking for beauty everywhere, and video editing isn't an exception. With AI, users put less effort into figuring out the optimal angles, shots, and edits. You can use AI to utilize filters and transitions in your video content without using so much energy. Is that something you should be happy about?
AI Helps Organize Your Footage
Organizing the footage in video editing is a task that can take up your entire video editing process if you're not careful. This is a tiresome assignment that can drain all your energy when you decide to do it manually. Of course, you want something that's more efficient and effective, which you cannot achieve when you get tired along the way when doing it manually.
However, with AI editing tools, you can easily edit your videos even if you're a beginner. AI editing is more effective as compared to human editing. This is because AI technology organizes your footage, which can take a lot of time when you decide to do it manually.
Users are always looking for the most suitable video clips and pictures for their videos. It's not that you cannot get the most suitable video content when using human video editing, but AI gives you different content than human editing. AI video editing will keep you ahead of the competition, as users will flow into your content without thinking twice.
Using AI is Cost Effective
The process of hiring a full employee isn't only dreadful, but it will also cost more than you think. Cutting costs is something that you can never ignore. And that you can only do by scaling down your operations. Artificial intelligence has come to cut that cost. Even though it's not good since people are losing their jobs, it has really helped companies and content creators save money during this time of economic crisis.
In addition, AI provides video clips that are more intriguing and exciting to watch. All you have to do is guide it, and it will edit the clip the way you want. This comes at a cheaper cost, easing the burden of dealing with a full-time editor.
AI Provides You with Several Customization Options
As a video editor, you want to make sure that everything is perfect, from the color to scene identification. You're looking for perfection. Human editing can sometimes forget a few things to make the video perfect. However, AI allows the perfection of the content by offering options such as color correction and scene identification.
These options are automated, so you don't need to do anything, leaving you with a lot of time to concentrate on other aspects of video editing. There's also a face detection feature in films that helps create tailored messages.
AI image upscaling has become very popular. However, in the recent past, we've seen a sharp rise in video upscaling. This has led to the emergence of video editing software, thanks to AI. Upscaling allows you to improve your video resolution.
With AI-powered remastering software, you can filter information from other videos and remain with the most suitable ones. AI allows you to accurately and faithfully upscale your video and achieve that high quality when taking shots. Upscaling isn't an easy thing to do, but it has become very popular because modern algorithms can transform a video in a way that you can never imagine.
How Does AI Video Editing System Work?
Once you know how the online video maker and its functionality work, it's important to understand how AI works with these makers. Artificial intelligence is an emerging trend that's transforming video marketing. The inclusion of AI-driven tools makes it easy for beginners and savvy video makers to easily and effectively create engaging content.
AI helps you save time by automating complex tasks that would require a human editor. This not only saves you time, but you can also save money and resources in the long run. The AI video editors are created in their own way, and they're given the information beforehand, so they know what's good and bad.
This learning machine can take in the feedback and retain it without interfering with anything. The AI machine has gone through vigorous training, so it automatically grasps the result and then enhances it based on the feedback.
Other tools that AI offers include face and color filters, AR masks, and face touch up. These AI-driven tools help automate tedious tasks that human editing can take a long time to accomplish. Since gaining popularity, AI machines have become even more refined than the human editors they were originally trained by.
What are the Challenges You Can Face Using AI Video Editing?
Despite various benefits, AI also comes with certain drawbacks that you need. Here are the challenges that you might encounter when using AI:
It Will Take You Time to Understand AI
Technology is ever-evolving and as time goes on, learning AI is not something you get to know in a single day. In fact, the AI system doesn't understand your main agenda every time you use it. If you want to edit your videos better, you'll need to give them a lot of time while training your AI system.
This can take time, depending on how well you know how to use it. If you complicate the editing, expect AI to do the same. This is because AI will find it difficult to understand what you're trying to generate.
AI Cannot Generate Videos from Scratch
Yes, AI has come to give human editing some support. But that doesn't mean that you should heavily rely on AI. You'll fail terribly if you expect AI to create a video from scratch. Make sure you provide the AI system with sufficient data in order to use it. After that, you need to give it a direction. Without doing so, you're nowhere near understanding AI.
Teaching AI is Not an Easy Task
Teaching AI isn't a walk in the park. It's difficult to teach AI to edit videos. You need to provide particular instructions on where and what to cut in order to get there. This will cost you a lot of time and even drain your energy down the line.
How Do You Make AI Videos?
Once you know how the AI system works, making AI videos isn't that difficult. By using AI scripts, you can easily and quickly create engaging video clips in seconds. You don't need prior knowledge of writing or editing, all you need to do is enter your desired topic, and AI will do the rest.
You'll then customize and tweak whatever the AI has generated to your liking. With AI, you don't need to invest those long hours in the painstaking process of writing and editing.
Can AI Video Editors Replace Human Video Editors?
AI has brought a lot of discussion into the video marketing business. Without AI applications, video editing has become useless. However, this doesn't mean that AI can replace human editing. AI cannot replace human talent in any way. Human editors use their intelligence and skills, which AI technology and other technologies cannot use.
AI editors can turn content ideas into a final film, but you'll still need a human editor to review the content and make any necessary corrections or adjustments. People have thoughts, and therefore, you cannot rule them out because of AI. In addition, you cannot match the creativity of humans with Artificial Intelligence (AI).
Here are other reasons why AI cannot replace humans:
1. Humans bring creativity to the table, paving the way for ideas. AI technology, on the other hand, can give birth to these ideas but they're limited to creating new video content.
2. Humans have the ability to create imaginations and create stories to create videos, which is a rare thing with AI.
3. Humans can access the success and failures of a video, based on their personal experience, but AI lacks such experience. The AI system lacks memory, storytelling, or creative skills.
4. Lastly, emotions play a better part in creating video content. And humans possess that emotion, something AI cannot afford. By engaging with your viewers and understanding what needs to be done, you can make the most suitable video for users. On the other hand, AI knows nothing about sensitivity, paving the way for human intelligence.
What Will the Future of Video Editing Look Like?
It's true that AI video editing has taken the market by storm. However, AI tools are only there to assist and offer support to human editors. What AI has done is cut or trim down human editors as per specifications. While AI can fully automate video editing, the future is still bright for human editors.
AI only helps to simplify video and reduce the time and effort you'll spend on hiring full-time editors. It's still early to predict the future of AI and machines, as this technology is still evolving. However, with the entrance of 5G and other advanced technologies, accessing unlimited high-speed internet will be a thing of the past.
This will allow you to use only seconds to upload large gigabyte videos. You'll be able to edit videos on your browser, giving the entire video editing experience a new transformation. But no single-day AI editors will outsmart human editors, not in this era.
AI technology has really thrown the employment sector into a panic. People are getting laid off prematurely before even their contract expires because AI has taken their jobs. The video editing industry is capitalizing so much on AI to generate high-quality content. However, human editing still has the final say in ensuring whatever you provide matches what the consumers want.
For example, companies such as Vidchops video editing service, rely on professional human editors to edit their videos before uploading them to their websites. This means that AI-based videos won't replace humans. The main function of AI is to automate high-quality videos in an effective and efficient manner.