Ever Wonder How YouTubers Make Millions of Dollars?
We break it all down in our new podcast. After you click the button below hit the
"Listen On Apple Podcasts" link and subscribe to discover the truth.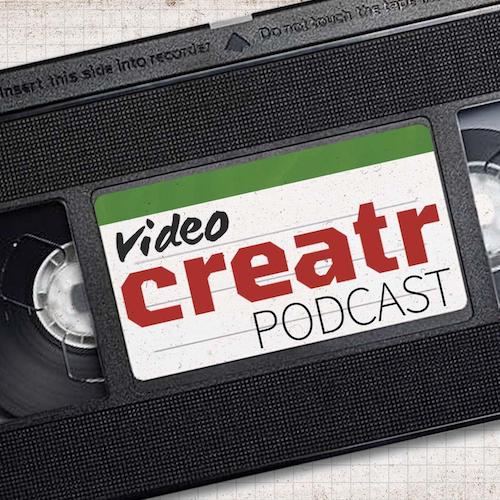 Imagine this: You've hired a videographer, created a script, found a great location, and scheduled your shoot. You're excited and nervous to finally see your idea start to come together in the form of a high-quality video.
But creating a professional video is more than just turning your camera on and start recording. Even social media videos take a lot of planning and editing to get results—high engagement and shares, more signups, increased sales.
One crucial piece to create a mind-blowing video is editing. Video editing transforms your raw footage into a compelling story.
So, what choices do you have to turn hours of great footage into the video you have in mind?
DIY editing

Sure, you can edit the video yourself. Most computers come with basic video editing software you can use. If you go the DIY route, you don't have to pay anyone to do it and you can make exactly the video you're looking for, right?
Not necessarily.
First of all, even professional video editors take a lot of time with a single video, because video editing is a time-consuming task. If you've never done it before, expect it to take two or three times as long. Also, your dream vision for your video might be well beyond your editing skills.
Even the most basic video editing programs can be complex and not very intuitive. So, investing in professional software, with more tools and capabilities, will only make it harder for you as a newbie to learn.
You're going to spend way too much time editing your video and you won't even get those amazing results you're imagining. The only results from this are burnout and a low-quality video that doesn't match your vision.
If your dream is to learn video editing, then sure, go ahead and spend hours upon hours learning to edit your first video.
But if you just want your video made in the best, quickest way possible, you'll need to find another way. Usually, that way is to hire a professional editor – either a freelance editor or a production company.
Hiring a professional video editor

So, you've decided you're leaving video editing to the pros. But what are the advantages of hiring a video editor? Yes, you do save time and money, but how?
Freedom
Maybe you're great at sales or marketing, or you're too busy growing your business in another way. By leaving the editing to a professional, you free up time for the tasks you do best. You won't need to learn to use complicated software or feel insecure about the quality of the video.
Materialize your vision
You might have a crystal clear idea of what your video should look like, but without the skills to do it, it's unlikely you'll get there on your own.
By hiring the right video editor, you ensure your content has the quality you want, tells the story you want to tell, and communicates exactly what you're aiming at.
Get the results you're looking for

An experienced video editor will use their experience in previous projects to put together a story in a way that achieves a goal – for example, selling a product or moving an audience to tears.
Flexibility
Working with a video editor ensures you can scale the project up or down as needed, knowing it won't take more of your time to complete it. Of course, you'll need to discuss it with the editor and possibly pay extra depending on how much the scope grows beyond the original plan.
Faster delivery

One positive aspect of working with a video editor is that you can find someone who adapts to the scope and timeframe of the project. Your video editor will work with you on a deadline that suits both of you, and in many cases, they can even deliver the video before the agreed deadline. It's a win-win situation.
What does a video editor do?
What does a video editor do, anyway? Hint: it's more than putting video clips together. Ultimately, they are responsible for telling a story using video, audio, graphics, and special effects.
Some of the tasks a video editor does are:
-Video storyboards.
-Creating and editing animation, graphics, and special effects.
-Mixing audio.
Alright, so you've decided to hire someone to edit your video. How do you go about it? There are plenty of editors with different skills, experience, and rates. That's good news, as you're likely to find a talented editor for your niche within your budget.
How to hire a video editor

The first thing you need to do is check the editor's portfolio. This is crucial to evaluate if the editor's skills and style align with what you have in mind for your project.
When checking the samples, pay attention to a few details to evaluate if they're right for your project:
-Does the video and the story flow well? Or does it feel choppy or disjointed?
A video that flows well, with appropriate cuts and transitions, shows the editor's skills to assemble the story.
-Does it have good quality audio? If there's dialogue, it should be clear and synced to the video. -If the video has some graphic effects, it should look natural.
-Does the editor have a particular style?
Before you share them with your freelancer, you need to be clear about those requirements yourself. No, just a vague idea of what you want it to look like isn't enough. The more details you give the editor, the faster they'll get at the results you're looking for.
Having clearly defined requirements and the scope of the project eliminates the guesswork and saves you both time.
So, before you talk to the candidates, sit down to flesh out a description of your video. If you have trouble describing it, look up samples of other videos similar to your idea. Then, noticed what you like the most about those videos. Do you like the pace of those videos? How they use certain transitions or how they use music at certain points? Make a list of those qualities to share with the
Also, make sure to mention the scope of the project. How long do you want the video to be? Do you want it to have a lot of special effects?
Let's say you've found a few great candidates to work on your video. Now what?
The Pros and Cons of Hiring a Freelance Video Editor
Your video editor can make or break your piece. So, it's crucial to find the right person.
On the plus side, you have access to a global talent pool with incredible skills and experience. Onboarding is faster and you can even find editors happy to take rush jobs if you need a quick turnaround.
However, having so many options has its downsides, too.
In an ideal world, you'd find the perfect match right away. Sometimes that happens, but most of the time you might need some trial and error.
Maybe you hired someone who just doesn't get what you're going for. It might take several revisions and a lot of back and forth before you get the results you want. If you get it at all.
Maybe the freelancer disappeared halfway through the project and you're left having to onboard someone new to start from scratch, causing delays and costing you money.
The biggest issue is that with a freelancer you don't have a safety net to fall back on.
This is where VidChops comes into play.
You need a video editing service

Instead of burning out doing it yourself or taking the big risk of bringing in a freelancer, a subscriptions-based video editing service gets you a dedicated editor in minutes. That's what we do at Vidchops.
All you need to do is upload your raw footage and complete a form to get your video put together by a dedicated editor in just two days. Need changes? No worries, revision turnaround is only one day.
So, for a monthly fee, you save yourself a lot of headaches and get a consistent editor delivering quality videos quickly. Can it get any better than that?