Ever Wonder How YouTubers Make Millions of Dollars?
We break it all down in our new podcast. After you click the button below hit the
"Listen On Apple Podcasts" link and subscribe to discover the truth.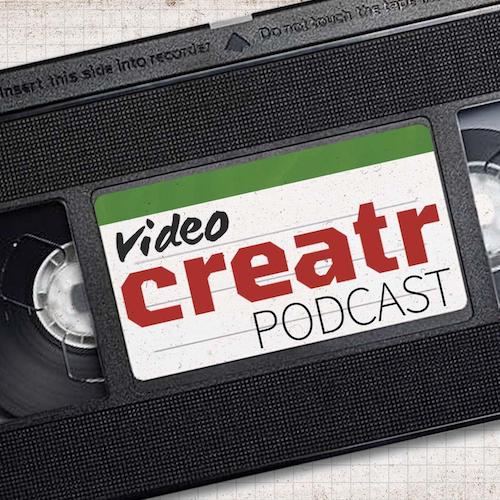 You've worked hard to produce quality video content, so why not make it work hard for you? There are several ways you can reuse your carefully curated media content, whether it's from recordings, like live streams or webinars, or thoughtfully designed organic content, like tutorials or reviews.
Benefits of video repurposing
Repurposing videos makes sense for plenty of reasons. First of all, video is the most engaging medium. In fact, YouTube boasts the longest engagement span of any platform at almost ten minutes per visit because people like to easily absorb valuable content.

Including a repurposed video helps your audience to receive and understand your message.

It allows you to highlight important points and avoid content shock, which occurs when you overload your audience with too much information at one time. When this happens, your audience will be unable to retain much of what you've said.

Not only will repurposed videos combat content shock, but they'll allow you to shore up a cohesive online presence across all of the platforms that you participate in. You can save time, money, and resources that you might spend on additional content or marketing efforts. If you take your time to coordinate an intentional video repurposing campaign, you can increase revenue from additional views, boost your SEO rankings, and increase conversions using footage already at your disposal.

Visual media are essential in this day and age. Videos are unique in that they allow you to quickly build and sustain rapport with your audience. As long as your content is valuable to your viewers, it's a great way to generate goodwill and a useful tool in your online marketing arsenal.

Furthermore, repurposing your videos into easily digestible clips, shorts, or stills can help you to present a unified message that resonates with your audience. If you do this correctly, you can professionally portray your brand across all of your social media platforms like YouTube, Facebook, Instagram, and Twitter without shooting any additional footage.
How to repurpose your videos
There are plenty of ways to make your current materials new and relevant. It just requires a little time and creativity. Here are 15 popular ways for you to use videos that you already have to promote and enliven your brand in an authentic and meaningful way.
We've grouped these tips by media type first. Obviously, you'll use videos to make other videos, but there are different exciting ways to refresh and distribute your content. In addition to other videos, you can extract the audio, order a transcript of what was said on your video, and use the wording to boost your SEO.
It may make sense to employ the strategies listed here in more than one way.
But for simplicity, the repurposing methods are listed by social media channels, websites, and email.
Repurpose your video for social media
YouTube
When you think video, YouTube is where your mind heads first. In addition to the full-length cut of your tutorial, webinar, or live video, consider adding these repurposed videos.
Cut your videos into shorter pieces. Consider taking small highlights or new fragments of your videos and cropping them into shorter videos. You can do this by editing the videos from a longer format into shorter sequences that will keep your audience's attention. If it will serve you better, create a brief introduction—keep it at less than a minute—to re-frame your video snippet. Add stickers and title frames to differentiate these repurposed videos.
Embed videos in a blog post. Enhance your blog post with your short YouTube video clips. With a tutorial video, for example, you can embed the video with your related article. Or, if it works better, embed multiple shorter YouTube videos throughout the post. Having rich media content embedded into pages on your website will also enhance your SEO value. Plus, if you direct your audience to your other pages and videos after a successful introduction, you'll begin to rack up the views, increasing your traffic and revenue.
Instagram
Instagram's attraction lies in the visual nature of the platform. Stunning images and curated content are Instagram's stock in trade, so maximize video footage and plan to load it here.
Keep in mind that Instagram requires square posts, so make sure that you take that into account as you edit. You want everything to appear correctly on your audience's mobile phone screens, where they're likely to access the content. Here are some key ways that you can use repurposed videos here:
Create a short video post. Choose a 30-60-second clip to promote your full-length content or expand on a point that brings value to your audience. You can share this clip in your stories, too. If you have enough followers, embed the link to the longer video or related content.
Post a still shot. Find a moment in one of your videos that you'd like to share with your following and post that still image. Let the caption tie into whatever you'd like to convey and point your followers to wherever you'd like to have them go.
Load entertaining 60-second+ clips to Instagram TV. If you need more than a minute to make your point, then share a longer snippet to Instagram TV. Just make sure that it's entertaining enough to overcome the typical eight-second attention span and that it showcases the value that you offer.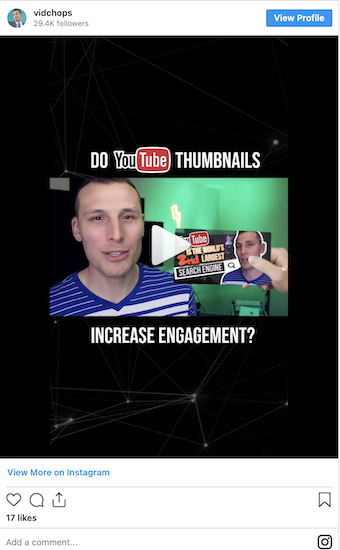 Use clips for social media ads. Repurpose your videos into advertisements within social media apps like Instagram and Facebook. Use short bits of video to direct people with a final call to action. This can be a great way to boost traffic to your videos or direct people to purchase on your site. As with all things Instagram, make sure that your footage is crisp and professional.
Facebook
Facebook is also an excellent place for some of the content that you create for Instagram. Post the shorter video clips or pay to sponsor some of those videos. Also, you can:
Create a Facebook video cover. Showcase a clip that will entice your viewers and draw them to your Facebook page. The video sets you apart from many of the pages out there. As long as it's of high quality, and will be valuable to your users, take advantage of the visual appeal by using footage that you've taken.

Twitter
Fill your Twitter feed with links to your repurposed media across all platforms. Link to repurposed videos on YouTube, as well as the other types of content on your website.
Some final ideas on repurposing videos into other video content:
Feature a video on your landing page. Perhaps you have a particularly insightful moment of conversation that conveys your expertise on a subject or a great sound byte that conveys the essence of your brand. If you do, place it on your landing page as a brief, concise visual introduction.
People love to absorb information from the video content, so it's important to use videos to grab your audience's attention. Your landing page is the first thing that your visitors will see, so it's a great place to place a clip about your product or explain something about what you do. It's the perfect place to repurpose some of your best thoughts and video footage so that you can place your best foot forward, genuinely pique further interest and draw people in.
Create a teaser/trailer. String intriguing clips together as a trailer to direct your audience to view the full-length content. This works well in your Instagram Stories or as footage for social media ads.
Splice together a blooper reel. If you want to portray your company as approachable, edit some outtakes into a blooper reel. These can be a great way to connect with your audience by showing some of the lighter, behind-the-scenes shots. Keep in mind that this has to fit in with your brand persona, but if it does, it can help your audience perceive your content as relatable and authentic. Intentionally repurposing your clips into a blooper reel can also be a great way to build trust by showing that there are real people committed and involved in presenting your products or ideas.
Create a GIF or use a screenshot. It's hard to send an entire video via email. Instead, consider a shorter GIF as a teaser and include a link to your video. Or take a screenshot and share the still image in your weekly newsletter, for example.
Repurpose your videos into other types of content for SEO
Order a transcription of your videos and use the text to boost your SEO. Here are a few of our favorite ideas:
Transcribe the video for closed captioning on YouTube. You can add the text to videos for closed captions so that viewers can follow along. Better still, this is great for SEO because it allows your video content to be indexed (searchable) by Google and other engines, securing more traffic for you.
Use the transcription as a standalone blog post. To highlight your video content, use salient parts of the video transcription. Weave together the essential points and give your audience a good idea of what the rest of the content looks like. If you execute this thoughtfully, you begin to look like an authority on the content. Conveying bits of information from multiple angles is the best way to get your message across. This would work really well for portions of a live video or a sampling from a webinar. Remember that if you do create a blog post from your video content, it's worth using on page SEO tools to ensure that the rest of the article is fully optimized.
You can also use an app like Audacity to separate the audio from your video and repurpose content that way too. Some ways to do that:
Upload your audio to Soundcloud or iTunes as a podcast. By uploading the audio, your video now functions like a podcast. Your followers can listen to the audio without being tied to a screen to watch, making this perfect for a commute. When you upload the audio, be sure to link back to where you've posted the video and the text transcription. This helps improve your SEO ranking. With more content on the same subject, you'll start climbing up in the search ranking.
The Bottom Line
Video content is a vital component of any successful, modern marketing strategy. Gen Z, which is flooding into the workforce and bringing their dollars to the marketplace, prefers video to other types of content, so it's important that you give video content the time and attention that it deserves.
Video footage is time-consuming to create and is often quite labor- and capital-intensive. To amplify your return on video production costs, start thinking about video repurposing early on. There are plenty of ways to edit and redistribute your content in a form that's optimized for every platform, and if you keep those in mind as you shoot content, you'll already be ahead of the game.
As one of the most engaging forms of media, video content is an important piece of your marketing puzzle and should be used in multiple ways. Distribute different pieces of information in various formats across several platforms to reach a wider audience and share whatever you have to offer to a broader swath of viewers. Whether it be on YouTube, Instagram, Facebook, Twitter, your own website, podcast, or email, pay attention to what your audience wants and edit your video content to give it to them.
Skillful video repurposing will allow your audience to digest what you've already put into your videos and relate to your content in a meaningful and accessible way. By being consistent and intentional about repurposing your video content, you'll enhance your SEO and quickly build rapport with your audience to employ your digital marketing strategy.
Vidchops to the Rescue
If editing your existing videos into successfully re-purposed clips seems like an overwhelming task, let the video experts at Vidchops help. We can quickly take your original content and give it new life through skilled video repurposing, all while maintaining and enhancing the brand presence that you have worked to establish. Simply tell us what you need for us to do and wait a mere 48 hours for us to work our magic. That's right: we offer a fast 48-hour turnaround time for professional video editing services.

As experts who are familiar with what it takes to successfully use video to create a cohesive online presence, we're able to provide precisely what you need as far as video repurposing is concerned.

We understand the importance of visually stimulating media and know what to do to make that appeal to a wide range of audiences.

So why not let Vidchops help you repurpose your video content? Vidchops will even give all new sign-ups a $200 discount off of the first month of service so you can see if our services are right for you. Let us show you firsthand what how video repurposing can breathe new life into your digital assets. Coupling your creative content with our professional video editing skills will yield exceptional results and help you enhance and maximize your online marketing efforts.