Ever Wonder How YouTubers Make Millions of Dollars?
We break it all down in our new podcast. After you click the button below hit the
"Listen On Apple Podcasts" link and subscribe to discover the truth.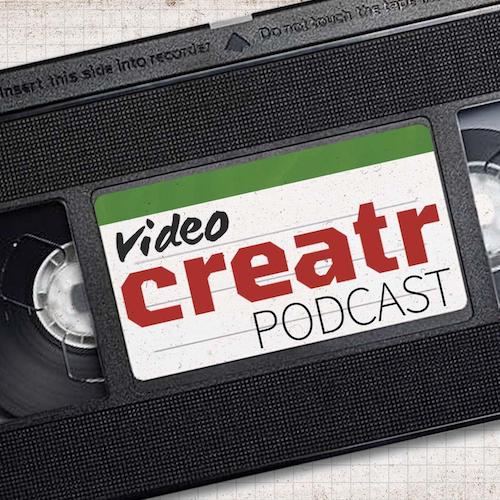 If you're looking to grow your YouTube channel, there are multiple ways you can do this without using ads.
With more and more brands moving on to YouTube, it can be difficult to stand out against the crowd. Paid advertising is always an option, but many brands do not have the funds to create paid ad campaigns on the platform. This is where your video marketing strategy becomes very important.
To generate leads from your YouTube videos, you need to outline your content strategy.
This involves curating a plan detailing what videos you aim to create and when you are going to publish them. Video creation is a great way to connect any business with its target audience.
Hundreds of brands have grown a loyal customer base through posting regularly on YouTube, without spending a penny on ads. It's possible for any business to grow its audience and boost sales through YouTube video creation.
Here are 10 tips to get you more YouTube sales without ads.
1- Form a Content Strategy

Curating a content strategy is essential for any business. Your content strategy begins with knowing who your ideal customers are. Once you know your buyers, you can start putting together a plan that details your upcoming YouTube videos.
Your content strategy should include
What topics you want to cover
How often you are going to post
When you're going to film
Who is going to edit the videos
The dates and times that your videos will be published
2- Post High-Quality Content

 As part of your video marketing strategy, you will have to decide how regularly you want to post on YouTube. Most brands are super busy, and don't have time to post a new video every day. That is completely fine, and you will still see success without having to post daily.
It's not about the quantity of video content, it's about the quality. Focus on producing high-quality content that leaves the viewers wanting to see more from you and your brand.
When it comes to how many videos to post each month, consider the time and resources that you have available to dedicate to video creation and editing. Posting consistently is the most important factor. It's no good posting a video a week for a few months, then taking a six-month break. Your audience will have no idea what to expect from you!
Remember, it's better to post high quality videos less frequently than to upload poor quality content every day.
3- Be Consistent with Your Branding
Having consistent branding is important across every social media platform, not just YouTube.
Use the same color palette and fonts in your YouTube channel art and introduction graphics as those that are in your brand logo. This helps people to recognise that the content is from your brand.
Having consistent branding is a key marketing tool. It is one of the best ways to generate leads and make more sales, and it allows your audience to immediately recognise your brand. When potential customers are searching for specific videos, and browsing through the hundreds of results, they will immediately spot your content if your branding is consistent.
4- Add a Call to Action to Your YouTube Channel Art

Your YouTube channel art is the first thing that people see when they click on your profile, so it's important to optimise it in order to boost your sales. This can be done in a number of ways.
Your channel art displays as a banner across the top of your page. You can also add a number of external links to your website or social media channels.
Your banner needs to be attention grabbing. Again, it should include your brand colors and fonts so that it is immediately recognisable. You can also include your logo somewhere on your banner.
Add a call to action in your channel art to encourage people to click on your website. A great way to do this is to add a large arrow to your banner artwork that encourages people to click the link buttons or the subscribe button. This is a great way to generate leads and increase your sales without paying a penny.
5- Optimise Your Content Using SEO

Because YouTube is a search engine (the second largest after Google), using keywords is vital to your success on the platform. Search engine optimisation (SEO) can be used in every part of your YouTube videos, including the title, video descriptions, and video tags.
Research which exact terms your target audience is searching for. Make sure to include the word for word in your video title and description. Use as many relevant keywords in your video title and video tags as possible.
Utilising SEO will also ensure that your video pops up on YouTube or Google when any customers are searching for specific key terms.
 6- Mention a Call to Action at the Start of Your Videos
 As part of your introduction, mention a call to action. Do this for every single video that you post to drive sales. This call to action could be to asking people to subscribe to your channel, or to click the link in the description. You can also verbally ask people to check out your other social media platforms.
Adding in a call to action encourages potential customers to view your other content, or commit to your channel and become a part of your community by subscribing.
7- Add URL Links to Your Descriptions
 To gain more sales without using YouTube ads, adding URL links into your video descriptions is key. Linking to your website or social media channels gives people a direct and easy way to see what you have to offer. Make sure that these URLs are hyperlinked, so that when people click on them, they are immediately taken to your website landing page or the product page. This makes it simple for any potential customers to head to your website and make a purchase.
8- Be the First to Comment on Your Videos
YouTube allows you to add pinned comments to your videos. Be the first to comment on your content and pin it to the top of the comments section. This makes your comment the first one that people see. Add a call to action or a link to your pinned comment to encourage people to click on it. Ideally, the call to action that you include in the pinned comment should match the one that you mentioned verbally in the video.
9- Build an Engaged Community

 Building an engaged community is one of the best ways you can grow your business and make more YouTube sales without investing in ads. Your social media channels are the first point of contact for many customers.
Be sure to regularly reply to comments and messages in a friendly and helpful manner. Showing that you care about your customers by responding to their questions and queries makes them more likely to stick with you and become returning customers.
Replying to comments on your YouTube videos also increases engagement on your channel. This tells the YouTube algorithm that people are loving your videos, so your content is more likely to get pushed towards the top of search results pages.
 10- Divert People to Your Other Social Media Channels

 Social media is free to use. It costs no money to divert your YouTube viewers to your other platforms. Add the links to your Instagram, Facebook Twitter, and TikTok into your YouTube video descriptions to build your audience on all platforms.
Make sure people are aware that you have other pages by mentioning them at the start of your videos. You could also add a short graphic featuring your social media usernames over the top of the introduction music. Other social media platforms, such as Instagram and Facebook, have included the shoppable tags feature. This means consumers can shop for your products directly through your posts. Pushing your YouTube viewers over to these platforms will make it super easy for them to purchase from you.
If you are looking to generate more leads and make more sales through YouTube, here at vidchops, we offer an expert video editing service that takes care of any video editing requirements, giving you time to focus on other aspects of your business and content creation. Get in contact with us today to see what we can do for you.