Ever Wonder How YouTubers Make Millions of Dollars?
We break it all down in our new podcast. After you click the button below hit the
"Listen On Apple Podcasts" link and subscribe to discover the truth.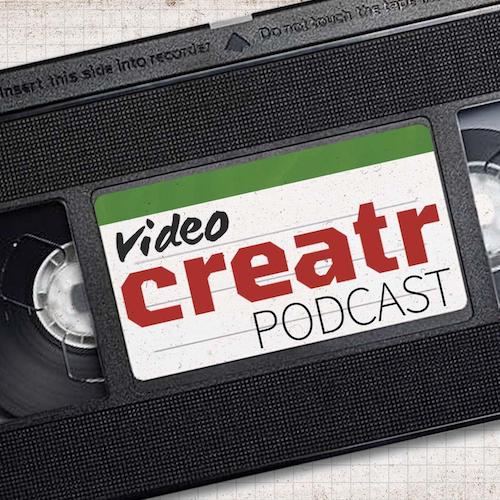 Here's a fun fact for you: over 2 billion people use YouTube every month. That's about a quarter of the world's population. The remaining 75% are likely underage, too old, or based in rural areas.
There's no other way to put it; YouTube is a staple part of modern life. But what kind of videos are people watching on the platform? And more importantly, where are these videos even coming from?
The answer is simple: YouTube content creators regularly film and upload content to their channels, drawing in views from all over the world. This practice has made many people extremely wealthy and famous. So, it's no surprise that 75% of young people consider YouTubing as a full-time career choice.
However, diving down the YouTube content development rabbit hole isn't as easy as some think it is. You'll need to develop a specific skill set before turning towards a full-time YouTubing job.
To help you out, we've compiled a list of 7 essential skills needed for YouTube in 2022. Check them out below:
Conversational and Presentation Skills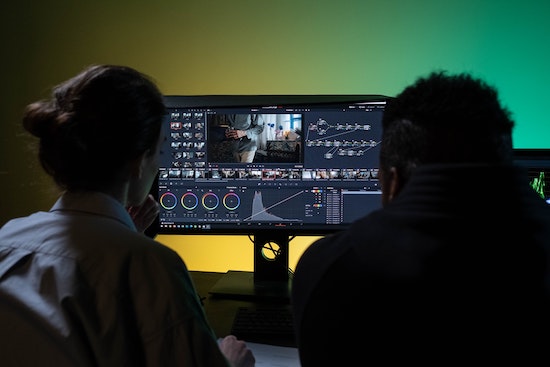 YouTube is a video sharing platform. So, naturally, you'll have tons of video editing projects on your hands once you launch your YouTube career.
The good thing about editing videos is that there's no fixed 'right answer' to it. So, you're free to experiment with different techniques till you find one that works best for you. However, it's essential you learn how to operate video editing software first.
If you're an absolute newbie at cinematic editing, don't worry. YouTube itself has many excellent tutorials to help you learn how to create stunning videos. Use these to brush up on your editing skills before you start filming. Remember, the better your video looks, the more views and subscribers you'll get!
Plus, well-edited videos help get the clip's main idea across better. Not to mention, an attractive-looking video will draw in more clicks than a poorly edited one. Keep in mind that YouTube users can preview your videos before clicking on them. So, they easily know when a video is well-edited (or not) and then decide whether or not to watch it.
Video editing software can also help you create any cinematic mood you desire. For example, applying a dark filter to your clips will portray a dramatic effect. Similarly, you can use a brightening filter to make your videos appear more vibrant and uplifting. This trick is particularly useful if you're presenting a positive or motivational-themed video.
If you're just starting out, chances are you're working with a limited budget. If so, consider editing your own videos for the first few months until your channel starts gaining traction.
Then, after you've found your bearings, look into recruiting a professional video editor onto your team. Vidchops is a leading video editing service worth looking into. Having an editor by your side allows you more time to focus on creating quality video content. So, you'll be able to film and upload more videos – and generate greater revenue – in a shorter period of time!
2 – Recording and Filming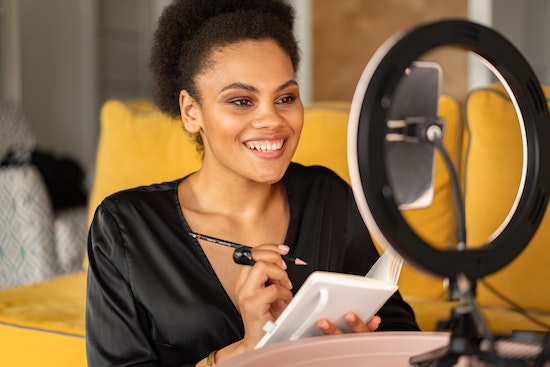 Despite often being used interchangeably, recording and filming aren't the same. The recording is a simple, non-cinematic process whereby video clips are captured. On the other hand, filming is a complex process that pays keen attention to cinematic effects. It emphasizes the appropriate use of angles, lighting, zoom, and other film elements.
Before you start making videos for your channel, give yourself time to refine your filming skills. Again, you can look up tutorials on YouTube for guidance.
Try joining online communities (on Reddit and Facebook) where you can share your trial projects and gain feedback on them. Constructive criticism will help propel you forward and eventually film top-level videos that bring in plenty of views.
Don't forget to consider the technical aspect of filming, like angles and lighting. Nailing these will help you film excellent, attractive videos.
You should also consider investing in new equipment, like a pro camera and filming stand, to help improve video quality. But don't worry if you can't afford this right now. You can always upgrade your gear later using the revenue generated through your YouTube videos.
3 – Conversational and Presentation Skills
It's no secret that the internet loves charming, magnetic personalities. So, if you want to bring in views and secure new subscribers, start working on your personality and presentation skills!
Though many argue personality is a default, biologically determined concept, that's just not true. It may surprise you to learn that many YouTube stars have different personas online and offline.
In front of the camera, they're just as charming as any celebrity. And when they're done filming, they'll switch back to their regular selves. Of course, this doesn't mean they're deceiving their viewers…it just suggests that the way you present yourself on camera is entirely under your control.
So, if you're usually a quiet, shy person, it's high time you started working on your conversation skills! Outspoken individuals should focus on improving their dialogue tactics, too. Remember, there's always room for learning and improvement when it comes to conversation skills!
So, if you want to bring in views and secure new subscribers, start working on your online persona and presentation skills!
Here are a few tips to help you nail your next video:
Practice proper posture by keeping your back straight. Keep your shoulders and neck relaxed, though. Tightening them will make you appear less confident
Look into the camera, or slightly above it, when recording yourself. This will help you make 'eye-contact' with your viewers
Talk in a moderately loud voice. You can practice talking to yourself in the mirror before filming if needed
4 – Quality Content Development
Generating quality content should be at the heart of your YouTube career efforts. There's little point in putting up a beautifully edited, impeccably filmed, confidently presented video with average content. Doing so will only leave viewers disappointed and discourage them from exploring other videos on your channel.
Content development is a refinable skill. Here are some tips to help you come up with awesome content for your future videos:
Prepare a video script in advance. You don't need to write it down word-for-word and recite it on camera. Instead, pen a loose framework for guidance, along with the key points you plan on covering during filming
Google trending topics. This will help point you in the right direction. Remember, filming on trending topics will help your channel gain more traction
Everything doesn't need to be scripted or in-line with trends, though. If your YouTube channel covers personal topics, try making videos that come from the heart. Feel free to (respectfully) speak your mind when filming such clips. People love such content because of its authenticity!
5 – Social Media Promotion
Most YouTube stars have multiple social media platforms, including Instagram, Facebook, and Twitter. Posting on such platforms is an excellent way to generate views on new videos and promote your channel.
But these alternative social media platforms should cover more than just information on new videos.
Suppose you're working with both YouTube and Instagram. In that case, try uploading BTS pictures from shoots to your Instagram (and linking these shots to your YouTube video). You can also post life updates or casual pictures from your everyday life. Such images will help fans connect with you by giving them insight into your personal life.
Of course, this doesn't mean you're obligated to share every single thing with your fans. Feel free to keep sensitive or emotional parts of your life private. However, don't forget to post at least some engaging content to your feed now and then.
Though you'll be working on your own schedule, that doesn't mean you're allowed to slack off! Cultivating a profitable YouTube career requires discipline and dedication. So you'll have to effectively manage your time to attain the success you're dreaming of.
But don't worry! There are many excellent ways to refine your time management skills, including creating a schedule and using Pomodoro apps.
Lastly, you'll need plenty of patience when cultivating a YouTube career. Views, likes, and subscribers don't come overnight.
So, pace yourself. If you keep putting in the right amount of hard work (with healthy breaks!), you'll eventually reach your goal. Remember, patience is a virtue. Many people end up quitting creative jobs because of how long it takes to reap the rewards. But once things start falling into place, you'll soon find yourself with a stable, passive income source.
YouTubing is a formal, new-age career path. And, just like any career path, it requires plenty of effort and the proper skill set.
Use the tips above to help refine your approach before uploading videos to your channel. As long as you focus on improving your existing skills (and developing new ones when needed), you'll find success in time.
So, don't be shy to try it out! And remember, when it comes to generating an income from YouTube, the sky's the limit!