Ever Wonder How YouTubers Make Millions of Dollars?
We break it all down in our new podcast. After you click the button below hit the
"Listen On Apple Podcasts" link and subscribe to discover the truth.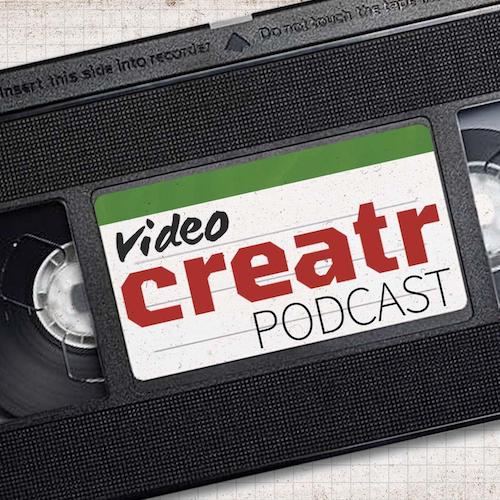 In 2012, a Florida man… wait, these "Florida man" headlines never end well. Let me start again… In 2012, a 16-year old university student named Jose Zuniga, hailing from an infamous State which shall remain unnamed, decided to start advising other men on how to look and feel better about themselves on Instagram. 
We're thinking the same thing, right? What untold wisdom can a college student with a Finance major offer about feeling good? No way, Jose…
Nothing? Ahem, moving on.
Fast forward ten years, the now-26-year-old's 1.2 million Instagram followers and 5.62 million YouTube subscribers would probably beg to differ. So would his 902 million total views. Oh, and look at that, he's also the CEO of his fashion brand ESNTLS.
Right, right, Yahoo! Finance wrote an article on him saying his brand is revolutionizing fashion; he's one of the richest YouTubers in 2022; his net worth is over $8 million, yadda yadda…
Okay, fine, so he knew what he was doing. Hey, what do I know about human intelligence at 16? That's like eight times longer than a rat's lifespan!
So, anyway, here's how the story goes.
In September 2012, Jose posted his first-ever video called "versatile clothing (clothes for younger men)." It currently has 163k views, mostly from his newer fanbase revisiting his first video.
I gotta say, if I'm ever famous enough, I'm deleting all my older stuff. You guys can be really mean to a pre-pubescent rat with headgear. I was trying to fix my snaggle teeth, okay?!
Anyway, after his first video, Jose would post pretty frequently, one video a week. He'd talk about everything from grooming tips to dressing-for-successing (yes, it's a word) and would even spew a lot of relationship advice— all directed towards a male audience.
Hey Jose, how about a little something for the lab rats who have to wear the same lab coat each day, hmm?
Even though he was just starting out, his content was doing pretty well. Sometimes he'd get views in the thousands, others in the tens, and even hundreds of thousands.
But 2016 to 2017 is when Jose's channel really took off. He was consistently bagging an average of hundreds of thousands of views with each video. His video "10 ways men are dressing wrong" had 13.7 million views on YouTube!
I didn't know so many of you humans don't know how to dress. But hooray for self-improvement! No, really; in a time when a male influencer was unheard of in the YouTube beauty community, Jose played his cards right by appealing to an overlooked demographic: men who don't know how to take care of themselves.
And it worked!
Of course, he was also doing a lot of other things on the side as well, in order to get his name and face out into the world.
His blog "Teaching Men's Fashion" is a fount of lifestyle, grooming, and fitness knowledge. Apart from ESNTLS, he also owns Jade Black, He Grooming, and the up-and-coming fragrance company Santa Lucia. Furthermore, he collaborates with popular brand names, such as Reebok, Express, Old Spice, Alfa Romeo, Audible, JCPenny, Amazon.
He's even collaborated with fellow lifestyle influencer Aaron Marino, aka Alpha M…
Okay, I'm sensing a pattern. I bet the only thing standing between me and YouTube fame is a six-pack and chiseled jaw. Curse these rat genetics!
Apart from his YouTube channel, a majority of his income comes from his companies, brand promotions, and sponsorships. He actually charges more than $20,000 per sponsored post. To quote Kenny from Meet the Millers: you guys get paid for that?
Well, Jose does. Here is an overview of his earnings:
Estimated monthly income: $40,000.
Estimated Yearly Income: $500,000+
Net Worth: $8 million
As you can see, it's more than about working out at 5 AM every day and driving around in a Lambo (seriously, what were they thinking with that "Jose Zuniga Daily Routine" video?). Instead, here's what I've learned about YouTube success from the top fashion expert in the industry (agree to disagree?):
Appeal to an audience that isn't being appealed to.
Stay true to your brand image.
Create a blog, do collaborations with other A-listers, promote other industry names— anything to highlight your presence in the industry.
Well, that's it for today. I'm just going to get my daily workout in as us hotshot entrepreneurs do. My buddy Jose gets it.
Catch you in the next one!
-Buster.
Are you interested in monetizing your Youtube videos? Maybe you have content and want to make some money out of it. In this first episode of the Video Creatr Podcast, Augie and Grant review Jose Zuniga's Youtube channel. They discuss his content style, thumbnails design, and monetization method that helps him build a $10 million brand off his Youtube channel.
Jose Zuniga is a Youtube creator with 5.6 million subscribers. His content is about teaching men's fashions with over 1800 video uploads. Jose built a brand ESNTLS and Hegrooming on top of his Youtube channel and uses different monetization methods to build a community and make a tremendous amount of income.
Check out the Episode Highlights
02:57 – What is the ideal upload schedule for videos
04:36 – Jose Zuniga's most popular video with 13 million views
07:19 – What Jose's estimated YouTube income is based on Social Blade
10:33 – What Jose's Monetization methods are and how he created his brand
17:58 – Why you should also create blog post for each youtube video you create
20:38 – How to build a community with an online membership
34:33 – Tips on how to grow on Youtube
Links/Resources
Jose Zuniga
Jose Zuniga's Youtube channel – Teachingmensfashion
ESNTLS website: https://www.esntls.co
Hegrooming website: https://hegrooming.co

Augie Johnston
Vidchop Blog – https://vidchops.com/blog
Baller Boot Camp Youtube channel – Baller Boot Camp
Coffeezilla Youtube channel – Coffeezilla

Grant Ball
Treesicle Youtube channel – Treesicle