Ever Wonder How YouTubers Make Millions of Dollars?
We break it all down in our new podcast. After you click the button below hit the
"Listen On Apple Podcasts" link and subscribe to discover the truth.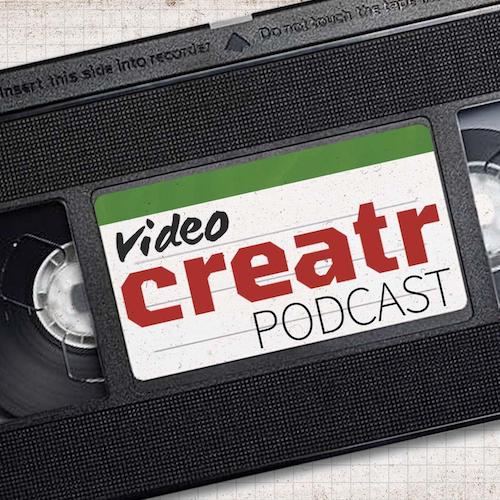 Cristine Raquel Rotenberg, better known by her alias "Simply Nailogical," is the "face of the nail art in the internet world," according to the world-renowned magazines for teenage girls, J-14. I don't have to take their word for it, though; Christine's 7.66 million YouTube subscribers, 2.77 million subscribers on her secondary channel, and 214 million views speak for themselves. Her followers call themselves "holosexuals," which we're just going to leave at that.
Side note: if I ever get a cult-like following, I'm calling us the rat king… too graphic? What, and "holosexual" isn't? Eh, I'll work on it.
Cristine started her YouTube channel in 2015. She is a crime statistic analyst by day and a chaotic yet expert nail tech by night. Her content on her primary channel focuses on nail art tutorials…
Maybe it's about time I give my own claws some TLC. At least Cristine would appreciate how long I've managed to grow them. A rat can dream…anyway, where were we? 
Cristine was actually the creator of the "100" layers challenge that took YouTube by storm a few years ago. Her "100 Coats of Nail Polish" video and the subsequent "Return to #PolishMountain" video gained 26 million and 29 million views, respectively.
Note to self: make more content around being wasteful. People go nuts for that stuff.
Cristine also runs a secondary YouTube channel called "Simply Not Logical," where she gets a little more close and personal about her day-to-day life. On this channel, she does reaction videos, podcasts, and essentially a bunch of things that are "simply not logical." Apart from this, she runs three other channels, so five in total — impressive.
By the way, I can't tell you the number of times I nearly had a heart attack watching her evil little cat jump up on the screen. Hey Cristine, ever heard about a trigger warning? Yeesh.
Thanks to her YouTube channel, Cristine has become somewhat of a nail icon. She was able to create her own Simplynailogical collection in collaboration with F.U.N Lacquer, featuring her trademark holographic colors in 2016. She also created another polish line called "Holo Taco," honoring another one of her quirky phrases describing a clear or holographic topcoat.
So, a lot's going on for Cristine. She has a cult-like following with millions of subscribers, her own nail polish collection, and hosts her own podcasts. To think, she started off by making two-minute long nail art videos while hiding her face and voice. The question is, how'd she do it?
Cristine didn't lose her genuinity; she didn't put on a dumb or composed facade for followings. She remained a down-to-earth, relatable YouTuber who wouldn't shy away from filming in her pajamas.
Despite being a nail art channel, her content never became repetitive.
She branched out into other pop-culture and lifestyle content as well, expanding her niche.
So, how much would you expect a nail artist to make on YouTube? Hold on to your hats, kids, because it's a lot:
Estimated yearly income: $22k-$352.6k
Estimated monthly income: $1.8k-$29.4k
Estimated daily income: $61-$979
Do you guys think I should start doing a little claw-art business on the side? Hey, if it worked for Cristine…
Anyway, that's it from me today.
See you guys later!
-Buster