Ever Wonder How YouTubers Make Millions of Dollars?
We break it all down in our new podcast. After you click the button below hit the
"Listen On Apple Podcasts" link and subscribe to discover the truth.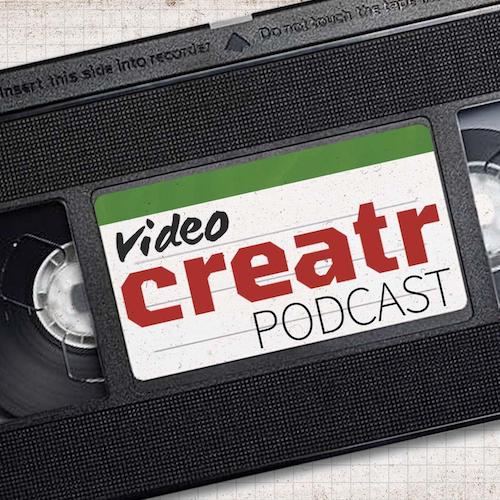 Video consumers can't get enough of videos, judging from the many channel options, including Instagram, Facebook, TikTok, and YouTube. Of all these, a YouTube channel is the ideal tool to showcase your content today.
It's one of the fastest-growing platforms with a high monthly traffic of over 2 billion active users. According to statistics, the number of viewers is projected to increase by around 30% by 2028.
Besides that, videos are a perfect way to create content because they are compelling to watch. Even silly cat videos can keep viewers glued for hours. But it's also the best place for video marketing.
As you begin your channel, it's crucial to note that you compete with other brands to gain viewers and subscribers. A successful channel is more than just making videos and posting them.
So, how can you stand out? Learn three essential tips to grow your channel and keep you ahead of the competition.
3 Effective Strategies to Grow Your Channel
In this digital era, there's nothing as marketable as having a channel where you share videos. Video blogging has become a culture for interactive fun, content marketing, and passive income.
Leveraging YouTube to begin a channel is a perfect idea, as it is the second-largest search engine. Besides, Google also enables YouTube content to rank highly on its search engines since it's part of them.
Nonetheless, it would be best if you had strategies to make yours a success story. Below are the top three tips to make your channel work and soar to success.
1. Consistent High-Quality Content
As a successful content creator, you must have consistent, high-quality content that stands out among millions of others. There are different ways of ensuring that your content is unique in a saturated market, as follows;
Before beginning the video journey, decide what content you want to make. Identify your specific area of expertise, knowledge, or what you are passionate about.
Some popular and profitable niches include gaming, pets, sports, health, finance, comedy, music, etc. Decide who your target audience is and find out their needs and expectations.
Keep your content relatable to your audience and make it interactive. Interesting content that does not imitate others will give you new followers and keep the existing ones.
If you want your channel to become successful, it's best to post videos consistently. Most content creators begin with one video per week. Ensure to look for inspiration to keep your content fresh to avoid repeating the same content in your channel.
Again, consider making your videos a series to enhance the viewer's experience.
After choosing your niche, plan and script your videos beforehand to ensure flawless content creation.
Invest in Proper Production Equipment
It is frustrating to watch a video that freezes halfway through. You don't want your audience to associate your brand with poor video quality.
When creating video content, sound and quality should be priorities. You can have interesting ideas, but without proper production equipment, your videos will be flops.
While most smartphones do the job, professional equipment is a smarter move. And you don't have to get the most expensive tools. Find an affordable, high-quality camera, tripod stand, microphone, and lighting system.
When posting your videos, ensure you allow YouTube to optimize them and improve their quality in the settings.
Outsource Video Editing Services
Editing your video by yourself can be a hassle. Moreover, you need expensive editing software and hardware that might not produce great content without skills.
Conversely, video editors are skilled at turning content into masterpieces by enhancing its visual appeal. An expert video editor produces a polished and interactive video that viewers can enjoy uninterrupted.
Sign up at Vidchops and get expert editors who edit and offer one-on-one consultation and recommendations. Our dedicated team edits professional quality videos for various platforms, from Facebook and Instagram to YouTube.
Our skilled editors are also updated on current video editing trends and will keep your videos fresh. We edit your videos, add captions and thumbnails, and offer channel management services with a short turnaround time.
We use FCPX and Premier Pro software to edit, which makes us a cut above the rest.
We understand video editing and all the requirements you might not know, and we will help you become an industry expert.
Let your ideas come to life with Vidchops video editing services today!
Increasing engagement with your viewers is a sure way to boost your channel. Engagement creates a community of loyal viewers who are likely to recommend others. The loyal viewers are also more likely to view your videos for longer, enhancing the channel's performance.
There are several ways to increase engagement with your audience, including the following;
Add a Compelling Title and Thumbnails
You can add value to your videos by using concise but compelling titles to attract more viewers. Always go for 60 characters in your titles and no more.
It would help if you also considered custom thumbnails that are captivating and stand out. Unique thumbnails are easily clickable, adding more viewers and boosting your channel. Additionally, interesting thumbnails are more likely to attract leads since the human brain is wired to respond to visuals.
However, don't be tempted to use click baits, as they will mislead your viewers and harm your channel.
YouTube shorts are a trendy, fun, and interactive way to encourage viewers to check out your channel. It's also a perfect opportunity to reach a wider audience, as YouTube shorts recorded 2 billion monthly active users as of July 2023.
Within a short time, new viewers can discover your channel and boost it.
The short videos are easy to create and share, even for beginners, allowing YouTubers to upload content conveniently. Shorts have also made it possible for content creators to post videos that are 60 seconds or less.
Encourage Viewer Engagement
To increase viewer engagement rates and build a community on your channel;
1. Encourage your audience to leave comments.
2. Ask for their opinions throughout the video and request feedback.
3. Remember to monitor the comment section and respond to foster the relationship.
Viewers boost your channel by helping it rank higher on search engines when they leave comments. You can also leverage CTAs (calls to action) to encourage viewers to like, share, comment, or subscribe.
Giveaways are an effective strategy for boosting your channel. They also increase engagement with your viewers and attract new subscribers by creating a buzz around your channel.
Take your viewers' feedback to another level by offering giveaways whenever they leave a comment. Freebies encourage viewers to participate more and engage on your channel.
By offering gifts, you also build brand loyalty as the audience connects more with your brand. Create trick questions, identify prizes relevant to your niche, and reward winners.
Partner with other YouTubers
Identify successful vloggers in your niche and leverage their popularity. Collaborate with them to create content to showcase yourself to their fanbase.
In a phenomenon called the halo effect, viewers will trust you once they associate you with another brand they trust. Imagine a small shoe company partnering with a huge brand like Adidas or Nike.
3. Optimize Videos for Search Engines
So, you have already uploaded your high-quality and properly edited video to your channel. What next? The next essential step is to optimize your videos for search engines to increase viewership and boost your channel.
Your content may be amazing and rich, but if you don't optimize it, it won't attract much traffic. Moreover, it will have a lower engagement rate and a higher bounce rate. Furthermore, your competitors may have their videos optimized.
The following are simple steps to optimize your content for search engines.
Keyword research is an important component in helping search engines understand your content. Use keywords in your video descriptions, titles, and tags to show your videos in search results. Identify words your target audience will likely use in searching for your content.
You can also use cost-effective tools like Google Trends to find popular search terms in your niche. Other keyword research tools such as Ahrefs, Google Keyword Planner, and SEMrush are useful in finding high-ranking keywords in your niche.
Once you have a list of potential keywords, analyze their search volume, competition, and relevance to your content before selecting the most appropriate ones.
A caption is a brief content review that serves many useful purposes on YouTube. Firstly, it enhances accessibility for a wider audience. This includes non-native speakers and people who are hard of hearing.
Captioning also includes relevant keywords that search engines can crawl and understand, increasing visibility. While YouTube offers automatic captioning, manually creating your own enhances accuracy.
Tags are the words you add to a video's metadata to help YouTube understand the content in the video. By using specific tags, your videos rank highly on search engines, and you attract more viewers. Ensure you use appropriate tags to capture your intended audience.
While tags are important to a video's SEO, be careful not to stuff your video with multiple tags, as that may confuse anyone, including YouTube's algorithm.
Conversely, using shorter tags won't provide enough information to YouTube, limiting the video's ability to reach a wider audience.
To enhance the SEO of your YouTube video, use tags consisting of 2-3 words.
Growing a channel can seem overwhelming if you are a beginner, as some strategies require dedication and effort. But having a successful channel on the second-largest search engine is worth it.
Using the tips above, you can hack it and boost your channel. From choosing your niche to investing in the right equipment to optimizing your videos, these are effective strategies for building your channel.
Do you need help navigating and editing YouTube videos?
Vidchops video editing services save you time, so you can focus on creating more internet-breaking content. Contact us today to get started!