Ever Wonder How YouTubers Make Millions of Dollars?
We break it all down in our new podcast. After you click the button below hit the
"Listen On Apple Podcasts" link and subscribe to discover the truth.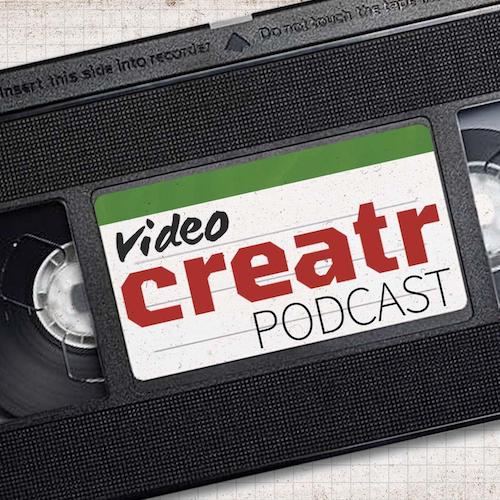 YouTube has become saturated with too much content targeting all manner of audiences. The high competition has made it hard for upcoming content creators to find their feet in the market and get their share of viewers. With up to 500 hours of new content posted on YouTube daily, cutting through this competition becomes harder by the day.
But all is not lost for upcoming content creators as they can still cut through this competition by creating authentic, short, and informative videos. Authentic videos are accurate, reliable, and true to your personality.
Your videos should be short, straight to the point, and not filled with unnecessary content just to extend the time. Finally, informative videos should answer your audience's questions and provide solutions to their problems without beating around the bush.
While these are just basic tips to get started on YouTube, you need much more than these ideas to engage your YouTube audience. Here are ten tips to help you create engaging videos on YouTube. 
There are so many topics you can choose to create content on YouTube. However, you can only attract and retain your audience if you stick to one niche. Don't be tempted to be a jack of all trades to attract more people.
For instance, if a person subscribes to your channel because of the great cooking tutorials, you must stick to that. If you switch gears and start creating car reviews or fitness content, there's a high chance you'll lose them.
For long time growth and increased engagement, you need to choose one theme and work on growing it. Of course, you must still diversify and find what's trending in that particular topic or do something closely related to it. 
For instance, if you're creating cooking tutorials on YouTube, you can still diversify and do something closely related. You can review kitchen appliances or post some helpful kitchen hacks.
A niche literally communicates a lot about your content, from the type of content you create, your style and your kind of audience. The success and growth of your channel highly depend on this, so you must be careful when choosing one. By niching down, you're informing the YouTube algorithm and your audience that you're an expert in that sector.
The first three seconds of your videos are what will tell if a viewer continues or leaves. If a viewer sticks around after three seconds, you can breathe a sigh of relief because that's a good sign that they're going to watch till the end. If they're not engaged, they'll probably click away from your videos after just three seconds.
If you hook your audience in your YouTube videos, you're going to see a significant increase in Watch Time. An increased Watch Time means more viewers and subscribers in the long run.
There are two main things that determine if your content is going to create a hook. These are your ability to create curiosity and value propositions. 
Curiosity is more of getting your audience to keep watching by hinting that something is coming. Because they'll want to see what's coming, they'll click your videos and watch longer.
You can also promise a reward or something great at the end of the content. These tricks not only get people to watch more engage but also a wonderful way to get them to subscribe.
The value proposition is another great way to get your audience watching till the end. Let them know how they're going to benefit from your offer. Define your content and how your audience is going to benefit from choosing your videos over your competitors.
3. Grab Attention With Titles and Descriptions
Your titles and descriptions will show your audience what to expect from your audience so that they can decide whether to watch or not. Your content should match what you have in your title and description. Here's how each one of them works to get your audience engaged.
Your title should reflect the content of your video and inform your audience what everything is all about. But it doesn't end there.
Your title will determine whether your videos make it to the top search or not, and that depends on how much keyword research you have done. Keyword research simply means finding out which terms people will likely use when searching for content like yours. Pharising your titles with the keywords in mind will help them rank better and attract views.
While many people don't pay much attention to descriptions, they still play a huge role in the views you'll get on YouTube. Like titles, descriptions will also help your videos show up in the top results and help you get those clicks.
A good video description should be at least 200 words long to be able to communicate clearly what your video is about and drive engagement.
You must ensure the main keyword appears within the first 100 characters of your video. The next 2 to 3 sentences should tell your audience what they're going to gain from watching the video.
The remaining content should take care of describing what your video is all about and entice your audience to click. While all this information only shows up when your audience clicks the 'show me more' button, you'll be surprised to learn that many will click that part before watching your videos.
Make sure you create a solid summary to hook and engage your viewers. Utilize keywords throughout the description, as the YouTube algorithm will still take them into account when ranking your videos. Use a legit and conversational tone to hook your audience right away.
4. Make Use of Background Music
If your video is not music, then you'll have to add some good background music to entice your viewers and break the monotony. Good music sets the tone for your videos and creates a relaxing atmosphere. Videos with good music that matches the content being produced make the content irresistible.
However, not just any music can work. You need to choose music that matches the theme of your videos. It should also match the atmosphere and mood in your videos. For instance, a slow, romantic video can work well for video for preparing a delicious dinner.
Also, choose music that represents your content presentation well and matches the length of your video. Ensure the background music doesn't interfere with your voiceovers or any other important sound in the video.
You can record your own tracks to add to your videos if you want uniqueness. If you can't record your own music, you can subscribe to online services to get stock music. There are several places you can download free music to use in your videos. Just make sure you're not violating copyright regulations.
5. Make Use of Animations and Transitions
If you want to get your viewers hooked till the end, use visual effects to your advantage. Animations and transitions work well in improving the visual aspects of your videos. They help draw viewers to specific aspects of your videos because they'll be fun and interesting to watch.
You can make your videos look professional by adding animations to your logos and text. Conversely, transitions will add an element of surprise when you include them in specific parts of your videos and evoke curiosity in your viewers.
Don't forget images and graphics in your videos to keep viewers entertained and interested. Viewers will get entertained and engaged till the end of your videos are visually stimulating.
Short videos are more engaging and easily connect with your viewers. Shorter videos are easier to create because they take less time and allow creators to put more effort into making them engaging. They also offer a fun way to employ more creativity.
To make creating shorter videos easier, YouTube has introduced Shorts, which are typically 60 seconds or less. You can create YouTube Shorts using the app and get viewers to watch easily using their mobile devices.
Viewers are more likely to watch shorter videos till the end and engage with their creators in the process. Shorter videos have also proven to convert much higher than longer ones. They easily cater to the viewer's short attention span.
7. Make Use of Thumbnails
A good thumbnail image will make your videos more captivating and entice viewers to click. The thumbnail image gives viewers an idea about what to expect in the video before they can even click. Eye-catching thumbnails easily attract attention and draw viewers to click and watch the video.
Make sure the visuals you use in your thumbnail stand out and can easily draw viewers to your videos. Symbols and colors will work magically to grab the attention of your viewers.
Don't forget to make your thumbnails look professional by employing bold colors and correct sizing. Don't choose a small picture for your thumbnail. A bigger picture is easier to scale down and won't look distorted when resized.
Engaging your audience starts with how you package your content. Stories have a unique way of driving curiosity and making viewers yearn for more.
By telling a story, you'll be addressing your viewers directly and look like you're talking face-to-face. It is like telling your experience while putting yourself in your viewers' shoes. Stories allow you to weave the facts into a narrative and put your audience into your mind.
Once you finish your story, you can ask them to share their own experiences in the comment section. If your story is really engaging and drive empathy, you'll be surprised at how much your audience will love engaging with you. Make sure you reply to the comments to keep the conversation going.
YouTube content creation is highly competitive, and new creators have a hard time cutting through the competition unless they create something unique. If you're just copying what everyone else is producing and creating generic content, it will be hard for you to get views, if any.
You're competing with renowned content creators to get the attention of viewers, and that will not be easy if you're just repeating what other people have done. Even if you create content on a popular niche, you can still make it unique to grab the attention of your viewers.
Some of the things you can do to stand out is add some aspects of personality to your content. Take some time to research and develop a unique production and editing style. Tell your stories in a way that's unique to you and capable of grabbing people's attention.
10. Respond to Your Viewers
Finally, the best way to keep your viewers engaged is to engage them back. When they comment on your videos, respond to those comments and appreciate them.
Answering your audience's questions is a way to show them that you care and appreciate them. Show them that there's a real person behind the videos and not just some robotic figure. Encourage them to share their thoughts and respond to every comment in a more personalized way.
The audience will pay more attention to your videos and look forward to more content from you if you give them some attention. Also, you'll get more insights into the type of content your audience crave if you engage with them and answer their questions. So, always spend 30 minutes in your videos answering questions and getting ideas of what your audience craves.
Creating content and posting on your YouTube channel is very easy, and anyone can do it. The real work comes in getting people to watch and engaging them. You have to be creative, fun, and authentic to get viewers to watch your videos till the end.
Another thing you must never forget is how you edit your videos. Quality and creativity will make your videos look professional and highly engaging.
To achieve this, you must work with experienced video editors. Vidchops video editing service is an easy-to-use service that can assist you in making high-quality videos for your content. They ensure you get professionally edited videos that use visuals and graphics to ensure your content appeal to your target audience.