Ever Wonder How YouTubers Make Millions of Dollars?
We break it all down in our new podcast. After you click the button below hit the
"Listen On Apple Podcasts" link and subscribe to discover the truth.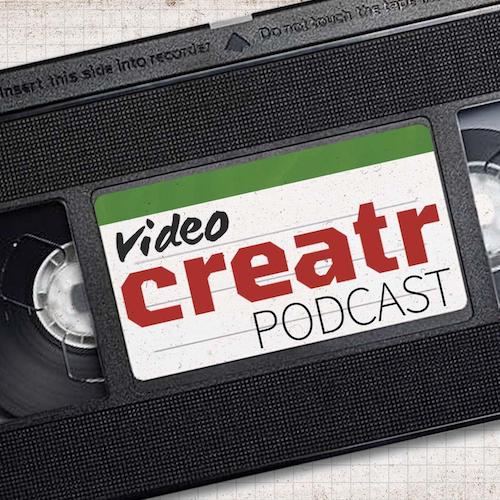 Becoming a full-time YouTuber wasn't possible 20 years ago. Today, it's one of the most popular career aspirations people have. However, becoming a YouTuber still has hurdles. People are going to say:
"How will you make money off that?"
"You're never going to succeed. There's too much competition."
"Why would you want to do that?"
Look, we've heard it all, and you will too when you first tell people you're going to become a YouTuber full time. The main thing you need to remember is that perseverance pays off, and with hard work (and some awesome video editing), you can push your channel to the next level in no time.
So, what do you need to become a YouTuber? Read on to learn what you need to become a full time YouTuber in no time.
When you are looking to create a channel, what is your end goal?
Too often we get people who go, "I want a million subscribers and to become super famous/rich and have sponsorships!"
Don't we all?
Here's the deal, you are extremely unlikely to become an overnight success with YouTube. Back in 2005, it was definitely possible, but today, with so much content, you really don't see channels gaining millions of followers overnight unless they're already a celebrity.
What you need to do is set some S.M.A.R.T. goals for yourself. What's S.M.A.R.T. mean?
Specific – State what you're going to do. "I will gain subscribers."
Measurable – It's measurable. "I will gain 1,000 subscribers."
Achievable – It's within your scope to reach. – "I will gain 1,000 subscribers this month."
Relevant – It relates to your channel. "I will gain 1,000 subscribers this month to partner with X, Y, Z."
Time-bound – Figure out a time to complete your goal. "I will gain 1,000 subscribers by October 31 to partner with X, Y, Z."
See how we narrowed down "I will gain subscribers" into a measurable, specific goal. Create S.M.A.R.T. goals while you work and continuously add new ones once old ones are met. You may have to make edits to some (e.g., number of subscribers, time frame), but you'll have goals that you can plausibly reach.
Once you set your goals, you'll begin to see patterns emerge on what you want from your channel.
Everyone wants income, but there can be stark intrinsic goals depending on each person. Some people want to become famous while others aim to educate about a specific topic/industry. By figuring out your goals—beyond income—you can work out the next steps.
Create a Brand/Transfer Your Brand
Every YouTube channel has a brand, even that small YouTuber with 3,000 followers you watch. You know exactly what content you are going to see when you visit their channel. They probably have a color scheme you recognize as well. They have graphics, a logo, and a distinct style of writing. They also have a persona that resonates with you. In short, they are a brand, and you need a brand to become successful as well.
There are an infinite number of articles on personal branding. In fact, we could write a whole book just on that. However, we want to make this guide quick and easy for you which is why we are dividing branding into two sections:
Absolutely mind-blowing revelation there, right? However, they are the two prime factors you need to think about when starting your channel.
Your audience is unique to you. They resonate with your content, want to watch it and let's be honest, eventually pay your bills. You need to think about who you attracting with your content and what they're hoping to get out of watching your videos. For example, someone who does kid-friendly science experiments is going to appeal primarily to kids while political commentators are going to be more adult-oriented.
Think about your audience when looking to create everything for your channel. Kids will like bright colors while adults tend to go more towards pastels or neutrals. When you take the time to think about what will appeal to your audience, you are more likely to create content that's successful.
You are the heart and soul of your YouTube channel. Unlike other platforms, YouTube puts you front and center—even if you never appear on the channel yourself. To make the best you possible, think about what your audience wants from someone on YouTube.
Going back to our science experiment example, kids are going to look for someone who is fun and energetic. They're not going to respond to an extensive vocabulary. They want someone who can communicate with them on their level.
Political commentary channels will find that they need to speak from a place of knowledge. They are speaking to people with the same core values as them, and they need to be able to make connections their audience will understand and accept. This can be jovial or serious; the choice depends on your personality.
At their core, both are about communication. You just need to figure out the right communication style for your personality and audience. Serious topics don't require a serious speaker, but you do need to come across as well-versed and give meaningful insight into the topic at hand.
We're going to start by pointing out that there is no "right" equipment from YouTube. A simple search will find people recommending nearly every camera and software program under the sun and telling you why it's the "best."
Instead, we recommend going down to your local electronics store and checking out cameras in person (if you are going to use one). You'll want something that delivers a clear picture—ideally with an HD function for videos—and within your price range. The main thing to remember is that you can always invest in more expensive equipment, so take the time to find something that will get the job done but won't break the bank.
You'll also want to look at lighting options. Ring lights are always popular because they provide excellent lighting for the face without requiring you to invest in numerous pieces of equipment. As you become more secure in your skills, you'll be able to get a more intensive studio set up.
The next one is a big one—video editing. There are hundreds of video editing software options. We're not going to lie, some of them are really cool which is why we use them. However, these programs take hundreds of hours to learn to use. There's a reason video editing is a degree option! When looking to get some editing done, consider a service like Vidcops.
Vidchops will allow you to get expertly edited videos for much less than you're probably thinking. This means you don't need to worry about how your video is looking or to even learn an editing program.
Create a Production Process
That YouTuber you love? Guess what, they have a production process they regularly follow to get their content out. Their production process (and likely yours as well), will look something like this:
Research – From clips to data, your video will require some sort of research going into it. You'll gather all of this information before forming your script.
Script Writing – This is the part most people love: creating a script. Every video you see on YouTube, with the exception of live reactions or streams, is scripted. This ensures you speak clearly as well as cover all the information you want.
Filming/Recording – From voice overs to live-action, you will record your script at some point to create your content.
Editing – Video Editing, whether done by you or a professional, is necessary for creating the finished content. This allows you to take out bloopers, place voice over work and create the finished product.
Publish Your Content – Now comes the fun part: releasing your content for the world to see. Write a description, include some tags, make sure there you utilize SEO and let your video out for the world to see.
Promote – No one is going to just find your content (although YouTube makes it seem like they can). You need to promote your creations to get people to see you. This puts you higher up in the algorithm, allowing you to actually come up on YouTube's results.
Marketing, just like branding, needs an entire book to fully cover; however, we can condense everything you need to know in just a few paragraphs.
No one is going to look twice at you if you don't have some really awesome graphic design going on. From your logo to social media posts, you need to create graphic content that people enjoy looking at. The good news is that you can create some great visual content for free on sites like Canva. Eventually, though, you'll want to upgrade to a graphic designer on staff.
When creating content, just remember to:
Keep it simple. No one is going to read microscopic paragraphs
Don't throw in every element possible
Use your brand colors
Make sure it contains your username
Video shorts are one of the best ways you can market yourself as they give your followers a little peak at what you're offering. Again, that's where we can come in. VidChops makes creating and posting short form content easy by giving you short, sweet highlight videos that can go on all your social media accounts.
You can't just post to YouTube and expect to get going. Instead, you need to post your stuff on various platforms. From Tik-Tok to Instagram to Facebook to Twitter, posting your videos all around social media is going to give you the chance to connect with hundreds/thousands/millions of people all around the world.
Social media platforms also allow you to talk directly with your followers rather than simply relying on your YouTube's comment section. Remember, an engaged following is more likely to watch your videos. Take the time to speak to your followers while promoting and see your stats soar to new heights.
One of the biggest questions we get asked is about the validity of paid ads. As with everything, there's no cut and dry answer for every brand. However, we recommend investing in quality video content before spending your money on ads. Social media advertising charges by how many newsfeeds you appear on—not per click. This means most people are going to scroll on by. When you can dedicate thousands to a campaign, you can get a ton of interaction, but it's not likely to happen when you're just starting out.
Pretty much everyone who goes on YouTube wants to get monetized. There are a few requirements before you can get there though, including:
1,000 subscribers
4,000 watch hours in the past 12 months
Follow YouTube rules
Pretty easy stuff, but the payouts aren't going to be enough until you hit around the 100,000 subscriber count. Depending on your content, this can take years to reach.
Most YouTubers get the majority of their funds from sponsorships. Surfshark is popular as they aren't as focused on channels with hundreds of thousands of followers, instead making deals with smaller creators like LoreReloaded (a Star Trek fan account). They'll usually pay several hundred dollars a month, and channels with multiple sponsors can earn a great payday.
Deciding to become a YouTuber is a fun journey when you know what to expect. When you focus primarily on a YouTube channel, you will quickly develop a variety of skills in order to create the best content possible. With everything on your plate from writer to marketer, why add on learning video production too? With VidChops, you can get expertly crafted videos for pennies on the dollar of what other editors will charge you. Learn more about how we can help you create your videos here.