Ever Wonder How YouTubers Make Millions of Dollars?
We break it all down in our new podcast. After you click the button below hit the
"Listen On Apple Podcasts" link and subscribe to discover the truth.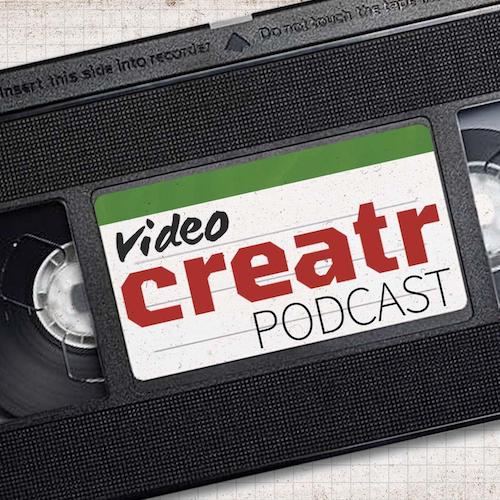 From its humble beginnings several years ago, YouTube has become a popular social media platform and industry that has made several people millionaires. One of the most important steps towards having a fulfilling YouTube career is finding a perfect niche for your YouTube channel. If you've been wondering how to find a perfect niche for your YouTube channel, just spend a few minutes of your time going through this post and you'll have some ideas by the time you are through reading it.
The Importance of Finding an Ideal YouTube Niche
Finding a perfect niche for your YouTube channel is like deciding what you are going to study at the university. It enables you to focus on a particular area that viewers will identify you with. You don't want to do a video about the English premier league today and another about the NBA and then another on rugby. You won't build a loyal audience and follower base that way. Why? People tend to trust you more when they consistently associate you with a particular niche. Simple.
Concentrating on one niche will allow you to develop your knowledge and skills around a particular field of knowledge. And the more knowledge you acquire in that niche, the more authoritative and influential you'll become. With authority comes other benefits such as credibility, trust, brand loyalty, more views, and higher rankings. As you gather more followers because of your expertise, you become a sought-after influencer in your niche, meaning more returns on your investment.
Tips for Finding a Perfect Niche for Your YouTube Channel
Here are some things to consider if you are looking to find a perfect niche for your YouTube channel:
Follow Your Passion and Strengths
The YouTubing environment is as tough and competitive as it gets out there, so you need to play to your strengths while working hard to improve on your weaknesses. This is why identifying areas you are good at and passionate about is essential. An example of studying at a university was cited above. Most people seek higher education based on the subjects they are good at and passionate about during their high or secondary school days.
When you are good at a particular subject matter, you will develop more passion for it. And being passionate about a subject can make you develop more interest and become good at it. So there is dual causality in terms of passion and excellence.
In a nutshell, focusing on a niche that motivates you and which you have strong foundational knowledge about will help spur your creativity and drive and ensure you don't chicken out, especially when the going gets tough.
Ensure Audience Potential
You'll need some certainty that there are actually people out there who want to watch the videos you'll spend time and money to create. One way to have an idea is by making a video on your proposed niche and then searching for it on YouTube. If the SERP yields a ton of results, then your potential niche is probably overcrowded and not focused enough. Conversely, if there are no results at all, the suggestion is that nobody is interested in that kind of video for now. Ideally, you should aim to be somewhere in between both extremes, that is, a niche that is promising but not overcrowded.
Another way of looking at it is to identify an area you think has the potential and pioneer work on it. For instance, you could look for an interesting topic with lots of blog posts and scholarly papers but little or no YouTube content. This option is a bit more risky since it is a kind of virgin territory that may require patience and strong commitment before it develops an audience base and profitability.
While trying to find your most suitable niche, it is important to have some understanding of how the platform works, especially YouTube analytics (assuming you don't have such knowledge yet). Some may argue that this is not necessary at this stage, but having background knowledge of how YouTube works can help your decision-making. If you've been offered employment in a company, wouldn't you research the company to learn more about it?
Just like with website analytics, it is vital to track how your proposed YouTube channel will be performing. The reason for this should be obvious – monitoring the trends of your YouTube metrics will provide you with valuable insights about your KPIs and thus how well or otherwise your channel is doing.
With such information, you can accurately make data-driven decisions that will stand you in good stead against your competitors as well as know exactly what steps to take to meet all your business objectives. Be sure to consult other YouTubers to obtain more insight about the platform.
Hubspot has identified the following fifteen KPIs as the most essential of the lot:
Watch time
Average percentage viewed
Average view duration
Audience retention
Re-watches
Engagement
Impressions click-through rate
Card clicks
Playlist engagement
Unique viewers
Views per unique viewers
Who's watching your videos
Subscriber growth
Traffic sources
Keywords
Consider a Creativity-Enhancing Niche
Making videos can be quite different from writing blog posts. Since there are lots of great content to view on YouTube, you'll have to bring all your creative instincts, uniqueness, and ingenuity to the fore if you wish to capture a sizable chunk of your niche market. Consider a niche that will allow you to achieve this without much sweat.
When you've determined the niche that allows you to be at your creative best, you'll still need significant video editing to come up with that optimal output that knocks out your competitors. It will make a lot more sense to outsource your video editing to an expert so that you can focus more on other aspects of your business and family matters.
And there's no better video editing vendor out there than VidChops, a subscription-based video editing service that helps make your videos better, grow your audience/business, and free up more of your time to meet other business and personal demands.
Enjoy unlimited video editing requests and revisions with VidChops. Your dedicated editor will take care of your day-to-day edits so you can concentrate on other things. Try VidChops 100 % risk-free for 14 days before subscribing to any of the three plans on offer!
Monetization Capacity is Essential
Okay, YouTubing according to your passion and strengths is great but at the end of the day, the economics of YouTubing is important (unless you are a hobbyist). You are creating videos to attract as many viewers, subscribers, followers, likes, comments, and shares as possible to achieve your pecuniary objectives. This brings us to the very important matter of monetization.
YouTube is an inspiration to many because of the success stories it has created over the years. But Rome was not built in a day and some niches have higher chances of fetching you more money than others. Though passion and strength in subject matter are necessary, settling for a niche that gives you greater monetization possibilities is the holy grail of YouTubing. The ideal scenario is for your passion and subject matter strength to reside in a niche with strong monetization prospects. Be sure to research meticulously about this extremely important requirement before making a final decision.
Look to Narrow Down Your Choice
Let's face it, most niches are so vast you probably have heard of the term niche within a niche. Don't bite more than you can chew. The narrower your focus, the greater the likelihood of mastering that area of specialization and attracting more viewers, followers, and subscribers. If you've decided to settle for the sports niche, for example, it's a great idea to narrow it down to a particular sport, say soccer. From there you can even narrow it further to the English premier league or the Spanish league.
One great thing about having a narrower focus is that it allows people who are searching for that particular area to locate you and stick with you (if you provide them with what they are looking for).
How Consistently Will You Create Quality Content in the Niche?
You have to choose a niche that allows you to create high-quality content consistently. Content creation is one of the most challenging tasks of managing a YouTube channel or website. People watch YouTube channels and read blog posts to obtain relevant information, purchase products/services, and solve their problems. Tailor your content towards these audience objectives and you are on your way to success.
Creating high-quality content on a consistent basis is an attribute you must learn to imbibe if you wish to make headway on the internet. Again, this is where passion and subject matter strength can help you find the ideal niche. When you are passionate about and knowledgeable in your niche, then you'll always have the motivation to put in your best effort.
Remember that learning is a lifelong process so you need to always update yourself on the latest information and trends in your niche to remain authoritative and relevant.
Most Profitable YouTube Niches in 2023
There are so many profitable niches out there that this list may not be comprehensive enough. However, if you are up to the hard work required, any of the niches below can make you rich like several other YouTubers.
Tech
Gaming
Food
Personal Finance
Travel
Finance/Investment
Product reviews
Making money online
Education/Tutorials
Health and wellness
Sports
Fashion
photography
Vlogs
Animals
Movies
Lifestyle
Finding a perfect niche for your YouTube channel can be quite a challenging task. This is especially so because of the legion of niches out there. However, if you give it careful thought and apply some of the prescriptions in this post, there's no reason you should not find your dream niche within a short time. Ultimately, it comes down to your passion, subject matter strength, and the monetization capacity of the proposed niche.