Ever Wonder How YouTubers Make Millions of Dollars?
We break it all down in our new podcast. After you click the button below hit the
"Listen On Apple Podcasts" link and subscribe to discover the truth.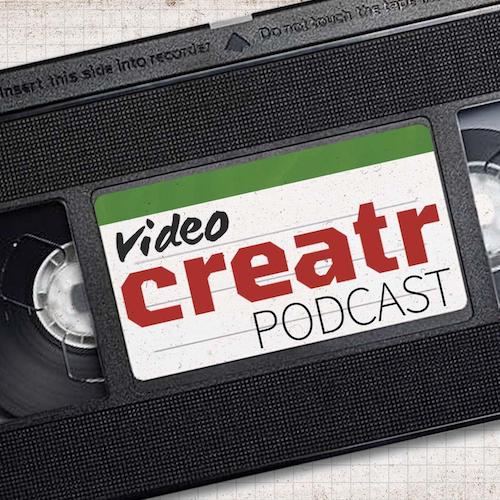 If coming up with fresh, innovative ideas for your next amazing blog or social media video is a struggle, you're not alone! Sure, it can come to you naturally at times, but it's also simple to get stuck.
The awesome news is that your current content library might already have all the motivation you need for your next several video shares. In fact, the possibilities are endless when it comes to repurposing content—you just need to think outside of the box a bit and look at what other options are available!
You know how certain content creators appear to be everywhere at once, with videos on almost every social media channel? It makes you wonder, how huge is their budget?!
But here's the deal: yes, making excellent social media videos takes a significant amount of time, energy, and funds—but with the proper repurposing strategy in place, it can take way less of each than you think. You just require a little research, ingenuity, editing wizardry, and boom—your videos can also be found everywhere!
Here's how to repurpose your current vids for Facebook, Twitter, Instagram, and LinkedIn to create new content. We'll also cover a few essential best practices to ensure that you're creating the greatest content regardless of where you publish it.
By far, Facebook is still the most prominent social networking platform, with 2.89 billion monthly active users. It's also one of the most favored video platforms. As a result, Facebook is an excellent medium for reaching a massive audience.
Repurposing clips that highlight your brand is a great way to capitalize on the vastness of the network and increase brand awareness. Tutorials, pro advice, unique brand milestones, and social awareness videos all perform well on Facebook.
Recent studies indicate that well over 78% of American consumers claimed they made purchases based on what they saw on Facebook in 2021—suggesting you should use the platform to keep your content top-of-mind among followers.
Remember that Facebook is a place for people to connect and interact, so seek to post social media videos that make them feel like they're part of something bigger than themselves. To convey the personal side of your brand, repurpose content that showcases your team values and culture as well as success stories.
Facebook offers two options for sharing existing video content: News Feed vids and Facebook Stories.
These videos appear in the main feed of those who follow you on the site and live on your brand's main page. Because they can run up to 4 hours long and can be square, horizontally, or vertically oriented, News Feed videos are one of the easiest methods to repurpose content.
Long clips are favored by the platform's algorithm, although the sweet spot for most user engagement is around 1 to 3 minutes. Also, according to a Socialinsider study, vertical videos on Facebook have the greatest average engagement rate.
In 2017, Facebook launched its Stories feature, capitalizing on the success of Snapchat and Instagram. Facebook Stories are short, vertical films that appear at the top of your followers' feeds for 24 hours before disappearing.
According to FB, this format appears to be working well for marketers: more than 60% of individuals reported that seeing a brand or product in Stories piqued their interest in it.
You must get to the point quickly in your Facebook Stories because you don't have much time (just 20 seconds!). To help express your message, you may also add text, emoticons, and fun stickers to your videos.
With a 67% surge in watch time year over year, Twitter is establishing itself as a powerhouse for social media video.
People use Twitter to find something fresh and fascinating, so it's a great place to publish quick revisions of material from your site or blog (along with a link, of course!) or publicizes forthcoming events like webinars, and product launches, and grand openings.
Twitter allows any aspect ratio within 1:2.39 and 2.39:1. With a tad bit of forethought and care, you can alter current horizontal or vertical video footage without relinquishing too much of its original context.
The site enables clips from 0.5 seconds to 2:20 minutes, which (not coincidentally) is 140 seconds—the original Tweet limit.
Remember that material on Twitter has the shortest lifecycle of any media platform, so don't be hesitant to Retweet or repost your videos to get the most out of them!
Repurposing for Instagram
In 2020, Instagram celebrated two significant milestone moments: it reached ten years old and exceeded the one billion user mark.
Do you offer webinars on your site? Use a trailer to promote it on Instagram! Posting video content, which receives 49% more interaction than static postings, will help you connect with the platform's enormous user base. Behind-the-scenes footage, tutorials, and teasers are examples of IG video formats that consistently perform well.
Organic feeds, stories, and IGTV videos are the three ways to repurpose material on Instagram. Let's take a peek at each:
These videos, which can last up to 60 seconds, live on your profile page and appear in your followers' feeds. When repurposing a video that was filmed vertically (9:16), be cautious of the editing constraints. Instagram offers aspect ratios of 16:9 (landscape), 1:1 (square), and 4:5 (slightly vertical).
Instagram Stories, which debuted in 2016 to contend with Snapchat, work similarly to Facebook's—they're brief, vertically-rendered videos that you can customize with stickers, text, and emojis. IG Stories have a 15-second limit, but the app will automatically split lengthier footage into multiple segments.
Remember that converting horizontal video to a vertical format like Stories isn't always a good idea. You can either zoom in to fill the frame, risk losing context, or publish a smaller horizontal video within the vertical space, which will likely be too small to hold viewers' interest.
IGTV, Instagram's response to YouTube, can play long-form videos of up to an hour on the desktop version and 15-minute videos on the mobile version. These films may be found on both your Instagram profile page and a dedicated IGTV tab. While horizontally oriented material, such as Stories, can be posted on IGTV, vertical video is preferred.
It's a good idea to post the first 60 seconds of your IGTV vid to your Instagram feed to promote it. Near the end, invite users to click a link to finish viewing the full video on your IGTV channel.
LinkedIn, unlike other social media networks, isn't flooded with viral dance routines or funny pet videos. Users use the site to connect with, learn from, and be inspired by other professionals who share their interests.
You'll almost certainly get a return if you repurpose material with these goals in mind. LinkedIn users are 20 times more inclined to share video than any other sort of content, according to the company's study.
LinkedIn is the definitive platform for content creators to share thought leadership and company culture videos because of its professional audience. B2B marketers should also think about sharing product demos on LinkedIn since their customers are likely to be there.
Videos on LinkedIn, as on Facebook, can be landscape, square, or vertical, but they are limited to 10 minutes. As viewers scroll through, vids are typically set to autoplay, so make sure the first few seconds clearly convey what your content is about and entices them to continue viewing.
Despite the fact that long clips can be posted, a LinkedIn internal study found that videos under 30 seconds have a 200% higher completion rate.
Best Practices for Repurposing Video Content
For starters, you'll want to pull from your top-performing material when repurposing content. Take a sec to consider why it was so successful and how it could be delivered in a different way.
If you discover that the footage is outdated but still valuable, simply update it to bring it up to speed. Reusing content that is no longer relevant is never a good idea. Before posting, double-check to make sure your updated content is fresh enough to avoid presenting redundant or useless information.
Next, when going through some of your older posts, you might realize that you now have a new perspective on the subject at hand or additional information to provide: this could also serve as the catalyst for new posts that incorporate some of the original points.
Lastly, as with most content, prioritize quality over quantity to ensure that each post provides value to your audience.
VidChops: Repurpose More Videos, Faster
If you're like most people, you've got a million things on your to-do list and only so many hours in the day to get them all done.
But there's hope! With VidChops' content repurposing feature, our team of expert editors will take care of the creative heavy lifting, so you don't have to. And it's included in all YouTube Helper plans, which means there's no extra cost!
With VidChops, you can repurpose your existing videos into fresh new content that will keep your audience engaged and growing—and we do it at lightning speed so that we won't hold up your schedule.
If you're ready for a new way to get fresh content fast and easy, then go ahead and try VidChops today!